Schaeffler to back O'Keeffe for remainder of 2021 TCR Australia Series
June 7, 2021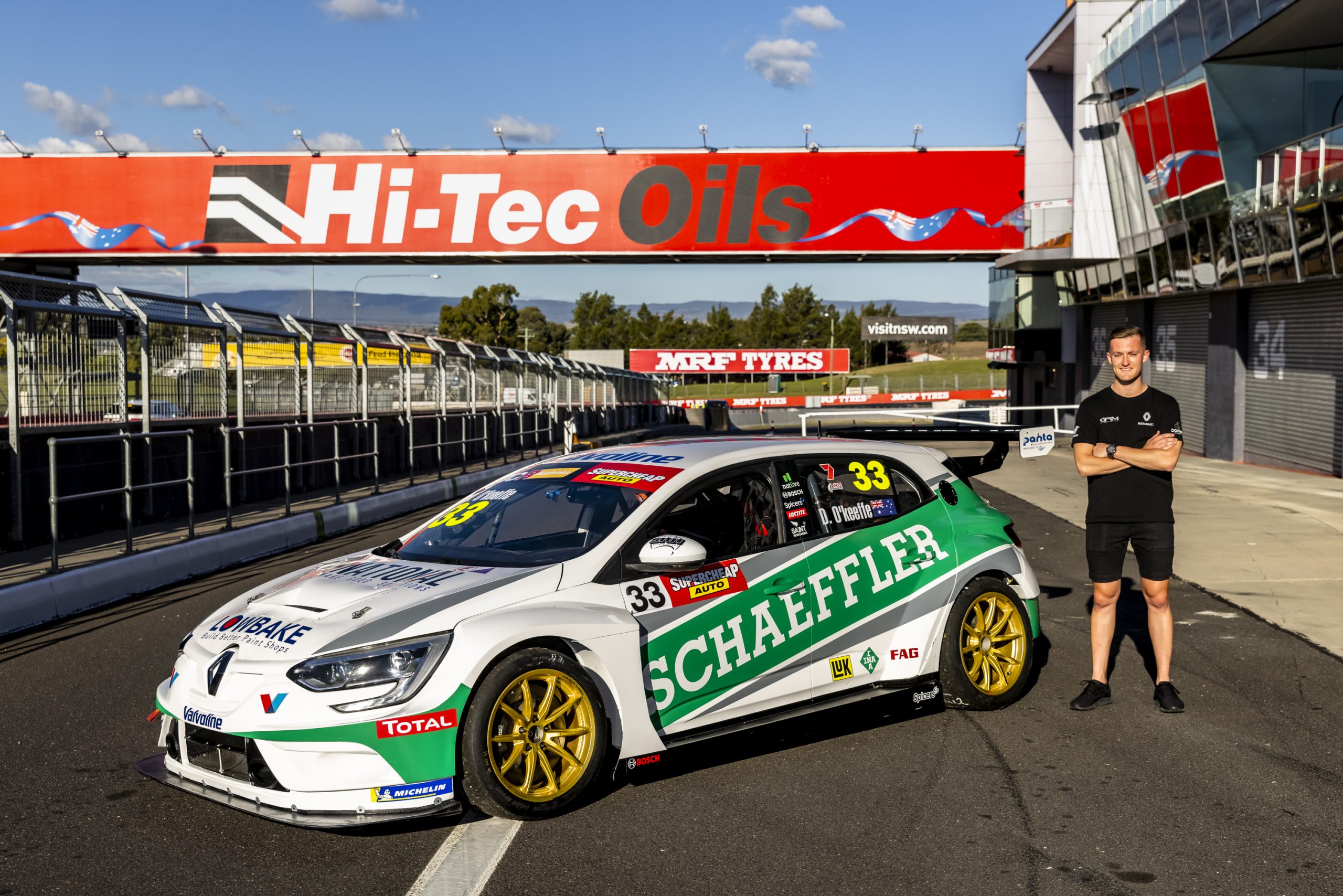 Automotive and Industrial supplier Schaeffler Australia has confirmed that it will back the Renault Megane R.S TCR of Dylan O'Keeffe for the remainder of the 2021 season.
After launching the partnership at Round 3 of the Supercheap Auto TCR Australia Series at Mount Panorama and continuing through to the most recent round at Sydney Motorsport Park, O'Keeffe will enjoy the support of Schaeffler Australia for the remainder of the 2021 season with the option to continue its support moving forward.
It's a move Schaeffler Australia's Automotive manager, Warren Barnett, says will help promote the brand locally while simultaneously expanding its global motorsport presence.
"We want to showcase the technological and engineering expertise behind the Schaeffler brand," explained Barnett.
"People are familiar with the brands we have within the organisation like LuK, INA and FAG, but they're not as familiar with Schaeffler as the global brand.
"We think the TCR sponsorship will help people make that connection with our trade brands, and know Dylan is an excellent fit for the brand given the high level of technical expertise gained at Garry Rogers Motorsport."
As a high-performance automotive aftermarket supplier, Schaeffler Australia understands the importance motorsport plays in increasing brand awareness. Schaeffler sponsors drivers in the Formula E, Deutsche Tourenwagen Masters (DTM), and is quick to recognise the connection Australians have with the sport.
The TCR Australia Series is the latest in a worldwide factory-derived motorsport program based on four and five-door production models from the small car segment. The series includes sporty iterations of models popular with the Australian market, including the Honda Civic, Hyundai i30, Renault Megane and Volkswagen Golf.
"There is definitely a desire within Schaeffler to get more involved in motorsport within the Asia-Pacific region," Barnett continued.
"Because TCR has a connection and presence in the region we feel this series could become to us what DTM is to our European colleagues, and I think Australian motorsport fans feel the same way. I think the fans appreciate the excitement, and the willingness TCR drivers have to push themselves to the edge."
Schaeffler driver Dylan O'Keeffe currently sits 15th in series.
The next round of the Supercheap Auto TCR Australia Series will be held at Morgan Park Raceway in Queensland on the rescheduled date of August 13-15. CLICK HERE for tickets.