James Moffat set for Trans Am debut in iconic Mustang colours
May 20, 2021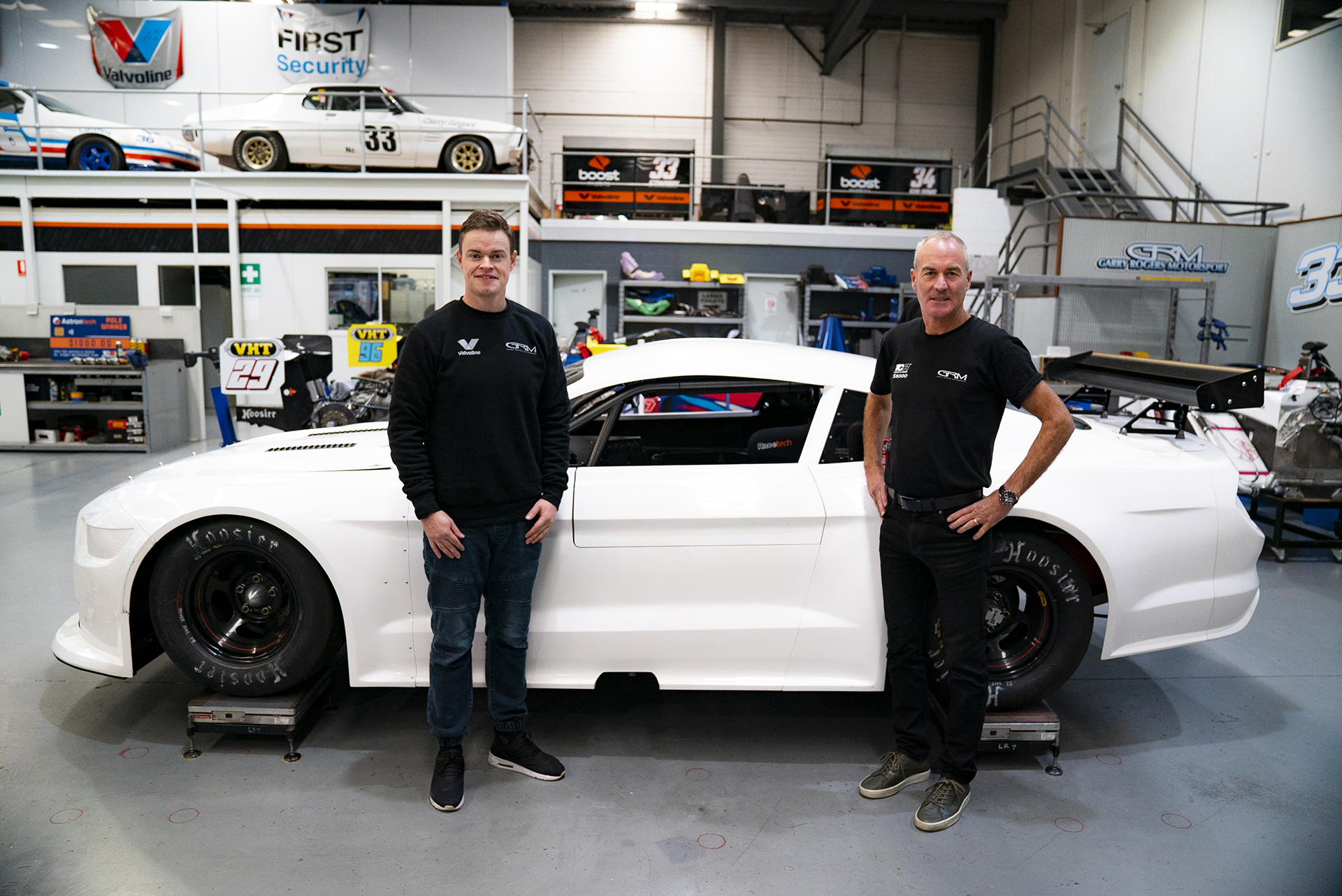 Garry Rogers Motorsport will make its first official entry in the National Trans Am Series in the next round at Morgan Park Raceway on June 25-27.
 The Melbourne-based team will enter James Moffat in a brand-new Ford Mustang Trans Am, which will race at Morgan Park in an evocative tribute livery based on the famous Ford Mustang Boss 302 driven by Moffat's father, Allan, during the late 1960s and early 1970s. The car will also bear the iconic #9 which the senior Moffat raced with in period.
 James and GRM tested the new car at Winton Raceway yesterday, reporting a trouble-free run in the user-friendly, cost-effective V8-powered race cars.
 At this stage, the deal is for just the Morgan Park Raceway event, however both Moffat and the team are keen on extending to the final round at Sandown Raceway in September, and the major end-of-season event at the Bathurst International, November 26-28.
 The Morgan Park event, set to be the most high-profile race meeting to converge on the Warwick, Queensland circuit, will mean double duties for Moffat, who will continue to campaign his Renault Megane R.S TCR car.
Moffat's entry into the fast-growing Trans Am category has been brought to life by LMCT+, the same company that supports his TCR campaign.
LMCT+ is an Australian automotive marketplace connecting customers with local merchants by offering discounted parts, services, and other auto related goods.
The company also gives away special, unique road cars, with GRM set to customise a Ford Mustang road car as part of its prize packages later this year.
Moffat becomes one of a growing number of second or third generation drivers to enter the Trans Am class. He joins fellow sons of Australian touring car legends Aaron Seton, Nash Morris and Ben Grice.
The National Trans Am Series continues at Morgan Park Raceway, racing alongside the Supercheap Auto TCR Australia Series, Gulf Western Oil Touring Car Masters and Porsche Michelin Sprint Challenge. 
Tickets must be pre-purchased. CLICK HERE to secure your place at Warwick, Queensland.
 QUOTES
 James Moffat
Driver, #9 Ford Mustang Trans Am
 "I'm super excited to go to Morgan Park at the end of June and not only compete in TCR Australia, but make my debut in the National Trans Am Series in this brand-new Mustang," said Moffat.
 "It's exciting to take on the new challenge, and I'm really looking forward to it.
 "For me growing up as a kid, the most famous car that dad raced was his Trans-Am Coca Cola Mustang.
 "It will be fantastic to hit the track in a red #9 Mustang, with thanks to LMCT+, and it will be spectacular to get to Morgan Park in those colours. Hopefully I can do it justice."
 Barry Rogers
Garry Rogers Motorsport
 "Over the last couple of years, we've invested in TCR and S5000, but it was about four years ago that Garry (Rogers) was at Sydney Motorsport Park and he saw these Trans Am cars and he hasn't stopped talking about them ever since," said Barry Rogers.
 "Given that the Trans Ams are now under the Australian Racing Group banner, it was pretty important for use to invest in this series.
 "Owen Kelly and Aaron Tebb race cars that we own, but we haven't run a car ourselves. Garry was very keen to get Moff in a car, and having Moffat in a Mustang is pretty important to us. My dad raced against Allan in the 1970s, so we're looking forward to getting the band back together so to speak and seeing those famous colours back out on track."