Golding and Ngatoa split Saturday wins
May 1, 2021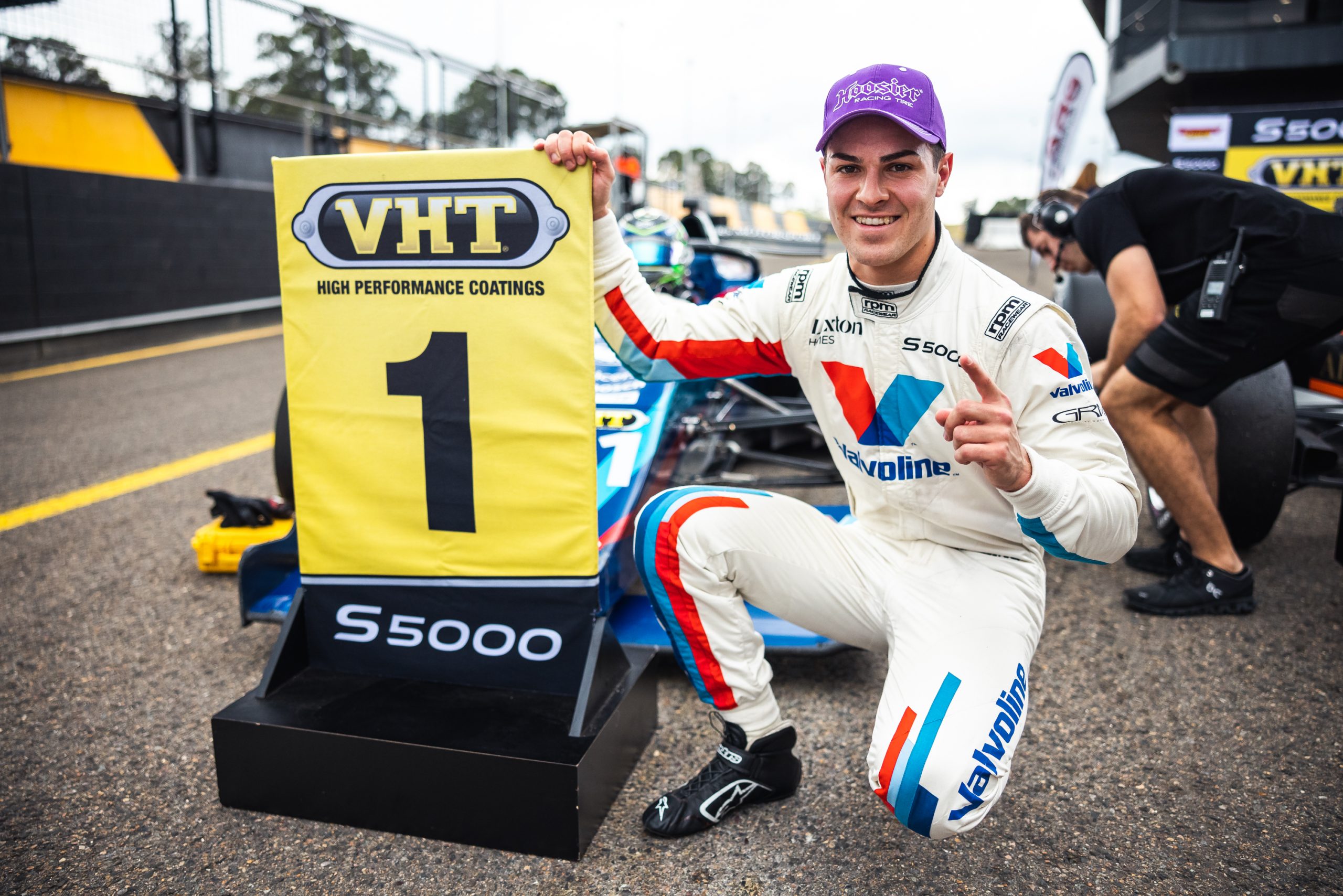 James Golding and Kaleb Ngatoa split the action-packed heats at the Sydney venue today, while championship leader Joey Mawson negotiated both races cleanly to take a slightly extended title lead into the final race of the year.
Starting from pole, Mawson was slow away from the start of the first race but trailed James Golding home to finish second, before cautiously working his way from eighth to fifth in the reverse top-eight second race to help his championship margin.
Golding's heat 1 victory was emphatic; a flying start seeing him take a handy early lead as the field raced to turn two.
With oil down on the circuit from previous races, the field scrabbled through the opening lap on a slick surface with Golding emerging in front of Mawson and Luis Leeds.
Mawson closed to within one second of the leader mid-race, before Golding pulled away in his Team Valvoline GRM entry to take his second race win of his 2021 campaign. With Mawson second, Luis Leeds finished third – backing up his Sandown podium achieved at the third round.
Nathan Herne and Thomas Randle finished fourth and fifth, with Tim Macrow in close company behind.
19-year-old Kiwi star Ngatoa started heat two from pole by virtue of his eighth-placed result in qualifying, converting that into an early lead thanks to a stunning start and opening lap cold-tyre pace.
Starting seventh, James Golding made a flying start and powered three-wide around the outside of the first corner to climb to fourth, where he would finish. The points were enough to lock in the GRM driver to pole position for the feature race on Sunday.
Ngatoa was unchallenged out in front and powered to his second victory of the weekend, while Macrow and Randle salvaged solid championship points with second and third, respectively.
Mawson finished fifth following a late-race pass on Nathan Herne, ensuring he will line up alongside James Golding in tomorrow's final race of the season.
The finale' will be broadcast live on 7mate and 7plus in Australia, Sky Sports New Zealand and Motorsport.tv streaming internationally.
TOP 5 STANDINGS (After race 2 of 3)
Joey Mawson (Team BRM / ALABAR / Form 700) 362
Thomas Randle (Team BRM / ALLABAR / Form 700) 314
Tim Macrow (TMR / UCS Group) 313
James Golding (GRM / Valvoline) 269
Nathan Herne (GRM / Valvoline) 264