Very wet conditions for Heat 2 at Sandown
March 21, 2021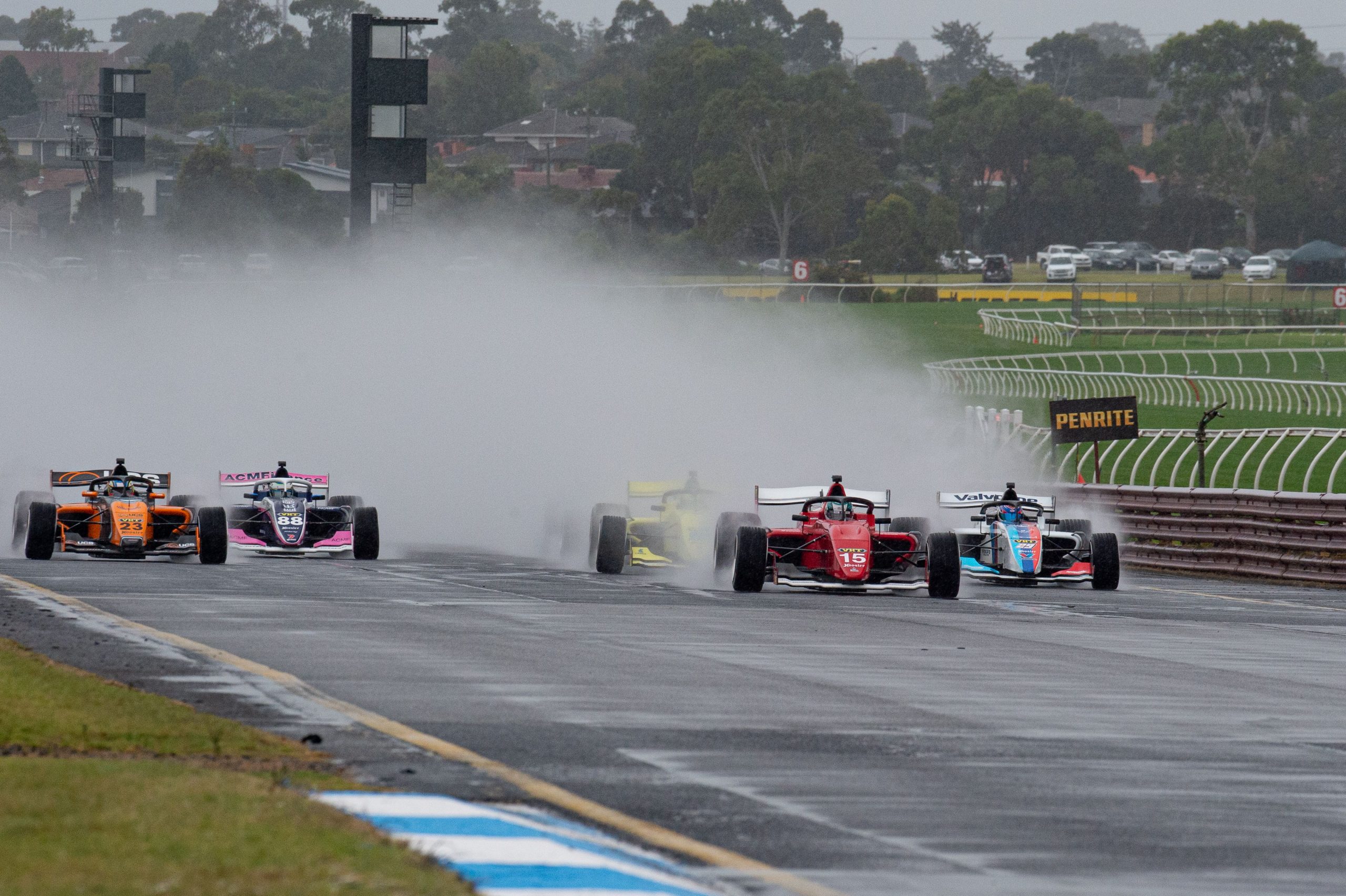 Very wet conditions for Heat 2 at Sandown.
Nathan Herne was pipped  on the finish line on the final lap to finish 4th.  Luis Leeds home in 6th.
James Golding suffered from damage in a first lap crunch, damaging the front right steering and eventually clouting the wall on the back straight and ending his race.
The final race of the Sandown weekend kicks off at 2:45pm AEDT