Herne escapes Phillip Island race start crash
March 14, 2021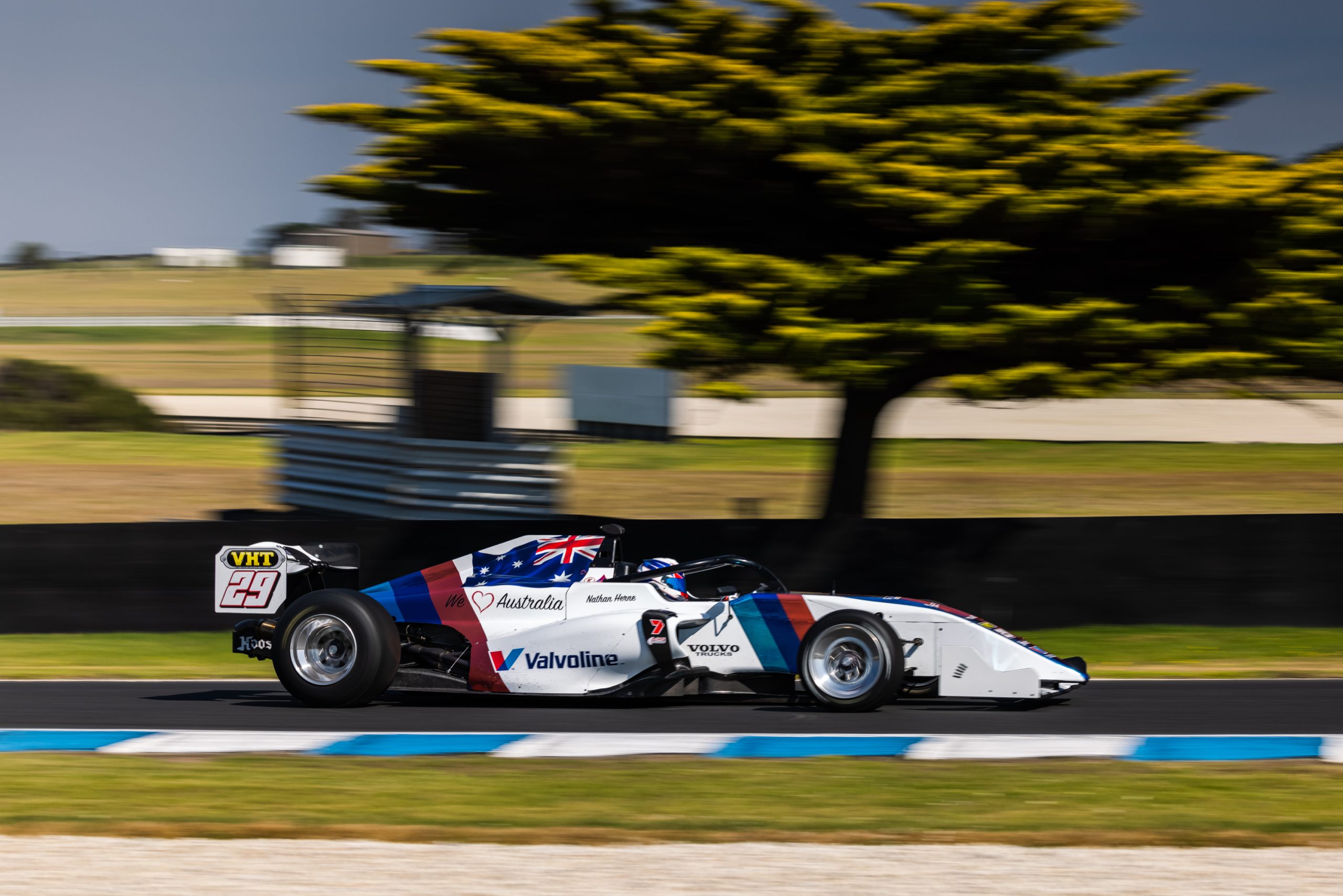 Valvoline Team GRM driver Nathan Herne has been taken to hospital for precautionary scans following the spectacular start-line crash in the final race of the VHT S5000 Australian Drivers Championship round at Phillip Island.
However, it appears the current specification FIA-mandated safety standards employed throughout the design and build of the S5000 racers have passed a major test in protecting the driver during the incident, the young rising star emerging relatively unscathed from the substantial impact.
Herne made a superb start from the second row of the grid, however made contact with the rear of polesitter Thomas Randle's car as the field accelerated towards turn one.
The impact launched Herne's car into the air before it landed heavily on the grass to the right-hand side of the circuit.
The 18-year-old Sydney driver, who had jumped into his S5000 immediately after securing an impressive second position in the final National Trans Am series race of the weekend, clambered from the damaged car under his own power before being helped to a waiting ambulance by the Team Medical crew.
He was later taken to hospital for precautionary scans, however told his Instagram followers that he was 'All Good' following the incident.
The accident was investigated by Motorsport Australia race control, with S5000 Race Director David Stuart and event officials deliberating that no penalty was deemed necessary.
Randle explained his role in the contact, which came following Herne's stunning start from the second row, and confirmed the pair spoke prior to Herne leaving the circuit.
"Herne got quite a good start and when I went to cover it with a bit of right-hand down the thing just broke into wheel spin," Randle said.
"That put the car across the right quicker and the next thing I knew Herne had hit the back of my tyre and shot up in the air.
"I'm just glad he's alright. I saw him before he got loaded into the ambulance so I had a quick chat with him. They're following all the necessary precautions.
Having led the championship by eleven points coming into the weekend, Randle takes a reduced six-point margin over Tim Macrow into the third round – to be held next weekend at Sandown Raceway in Melbourne.