DYLAN O'KEEFFE TAKES RENAULT TO THE TOP IN PRE-SEASON TEST
January 14, 2021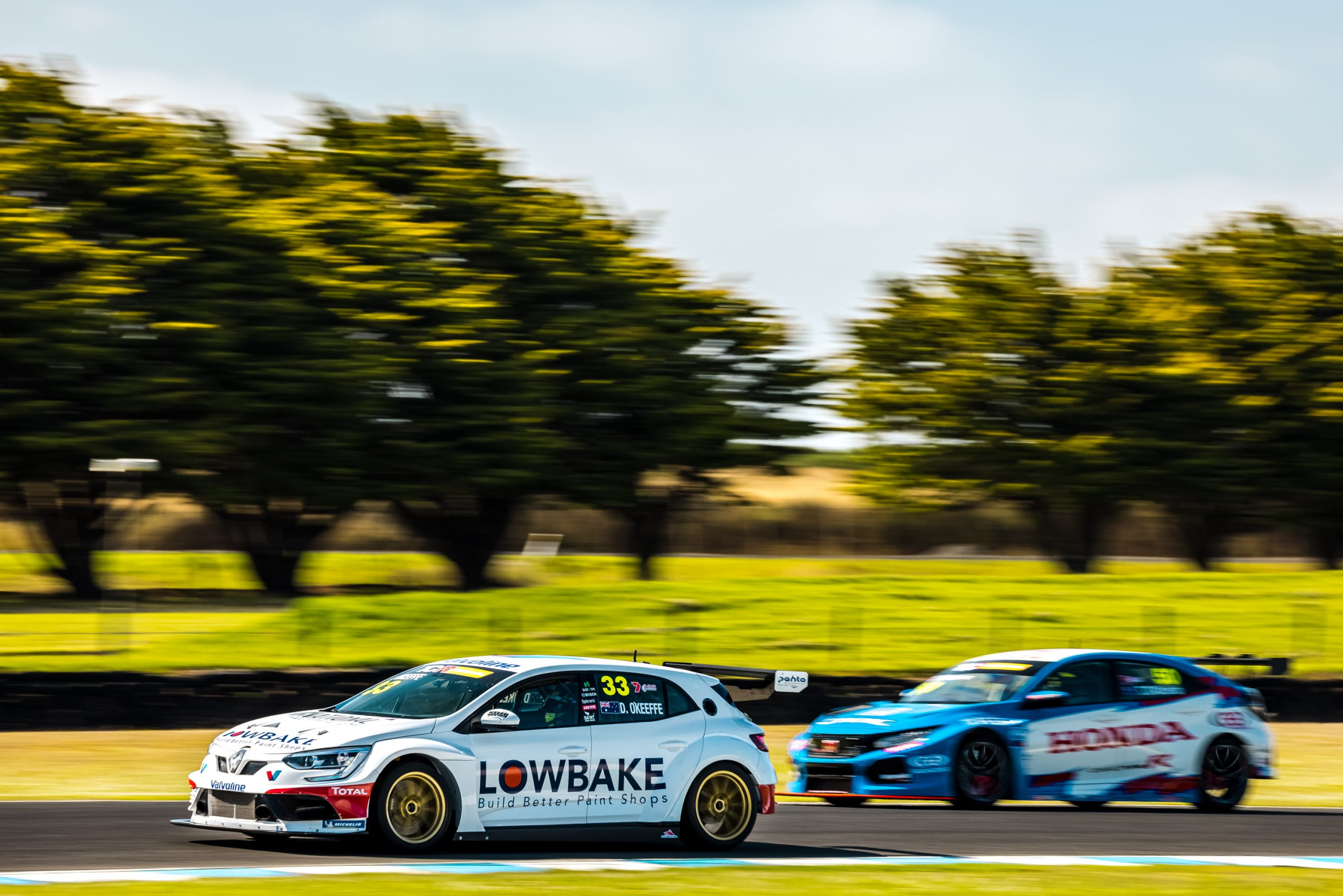 Renault driver Dylan O'Keeffe has ended the first official TCR Australia Series of 2021 on top after the Australian Racing Group's official test and media day at Phillip Island.
O'Keeffe finished the day marginally ahead of Burson Garage Peugeot driver Ben Bargwanna, with both drivers using fresh tyres in their final run to set their times.
Another Peugeot, Aaron Cameron in his Valvoline-backed example was third, two tenths of a second off O'Keeffe's pace, who is looking to use his World TCR experience to his advantage against some of Australia's best touring car stars.
"It's extremely positive," said O'Keeffe after the test.
"I honestly didn't expect that compared to how we were travelling throughout the day but I think it's a big tyre game here and we know throughout the day some people put on some good tyres and so did we at the end, there's no denying that.
"I think the car did a reasonably good job, I wouldn't expect Phillip Island to be one of our stronger tracks and it was.
"So yeah, I'm pretty happy with that."
O'Keeffe's Renault team-mate James Moffat was fourth, ahead of Jordan Cox (Alfa Romeo) and Jason Bargwanna (Peugeot).
The next time the cars hit the track will be at the Boost Mobile Race Tasmania event at Symmons Plains Raceway on January 24-26.
1 – Dylan O'Keeffe Renault 1:37.0567*
2 – Ben Bargwanna Peugeot +0:00.0102
3 – Aaron Cameron Peugeot +0:00.2000
4 – James Moffat Renault +0:00.3901 5
5 – Jordan Cox Alfa Romeo +0:00.4005
6 – Jason Bargwanna Peugeot +0:00.4037