New look and sponsor for James Moffat's TCR Renault
January 12, 2021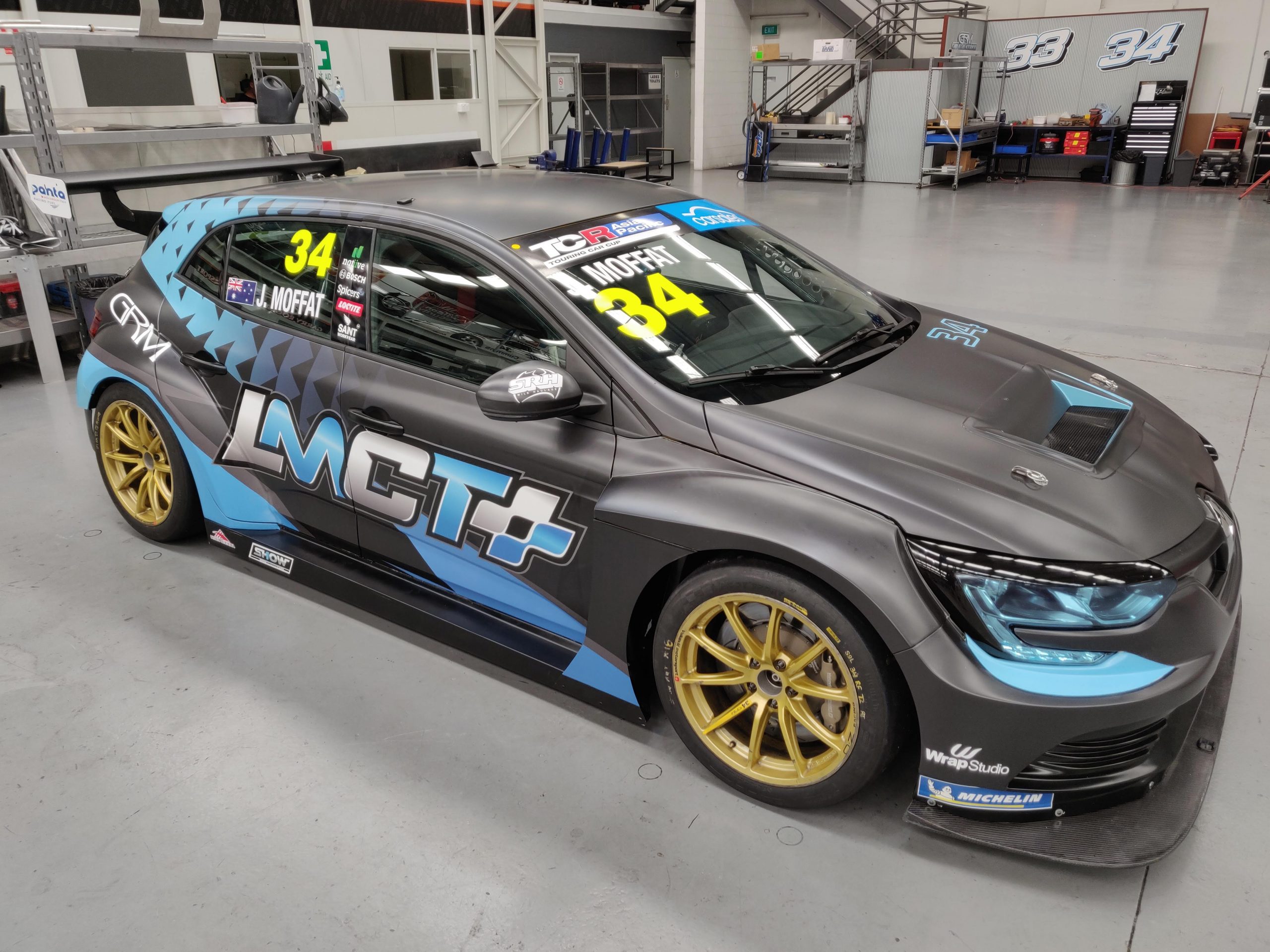 James Moffat has revealed a brand new look and sponsor for his 2021 TCR Australia Series campaign.
The Garry Rogers Motorsport driver will carry the support of automotive marketplace business LMCT+ on his Renault Megane RS TCR.
LMCT+ is an Australian automotive marketplace connecting customers with local merchants by offering discounted parts, services, and other auto related goods.
It is the second time that LMCT+ has supported a GRM entry, having back the team's wildcard entry at the 2020 Bathurst 1000.
After the frustrations off 2020 where no TCR Australia races were held, Moffat is aiming to improve on his sixth place in the inaugural season.
Moffat picked up a pole position as well as four podium finishes in 2019 and thanks to a huge development push by Renault's official TCR homologation team Vukovic Motorsport, the package is said to be one of the cars to watch in 2021.
GRM will enter two Renault Meganes in the 2021 TCR Australia Series, with Dylan O'Keeffe completing the two car squad.
O'Keeffe was the only Australian driver to contest a TCR race in 2020. The Victorian raced at Zolder in Belgium in the opening round of the World TCR Championship.
Both Moffat and O'Keeffe will get reacquainted with their Renault Meganes at Phillip Island tomorrow for an official test.
James Moffat
Driver, #34 LMCT+ Renault Megane RS
"My Renault looks pretty racey. I'm really looking forward to getting back in," said Moffat.
"It's great to have the support of LMCT+. They have supported GRM in the past and its terrific that they have jumped on board my Renault for this year.
"And like all of us, LMCT+ is just looking forward to going racing again. 2020 was tough one, especially for the ARG categories who simply weren't able to get on track.
"We just want to get racing, and to have the LMCT support is a great way to kick off 2021.
"The pleasing part of TCR for this year is the entry list. It looks really strong. Close to 20 cars for Symmons Plains which is exciting, and the nature off the circuit should lend itself to good racing. The slip stream will come into effect, and the idea of racing on the Australia Day holiday is definitely something new. I'm looking forward to it.
"The effort behind the scenes to make the Boost Mobile Race Tasmania event a success is unbelievable. With all that is happening in the world, it would have been easy for the organisers to pull the pin, but they've done everything they can to get it going and put on a really good show for everyone."