GRM confirms two drivers for 2021 Gold Star effort
November 27, 2020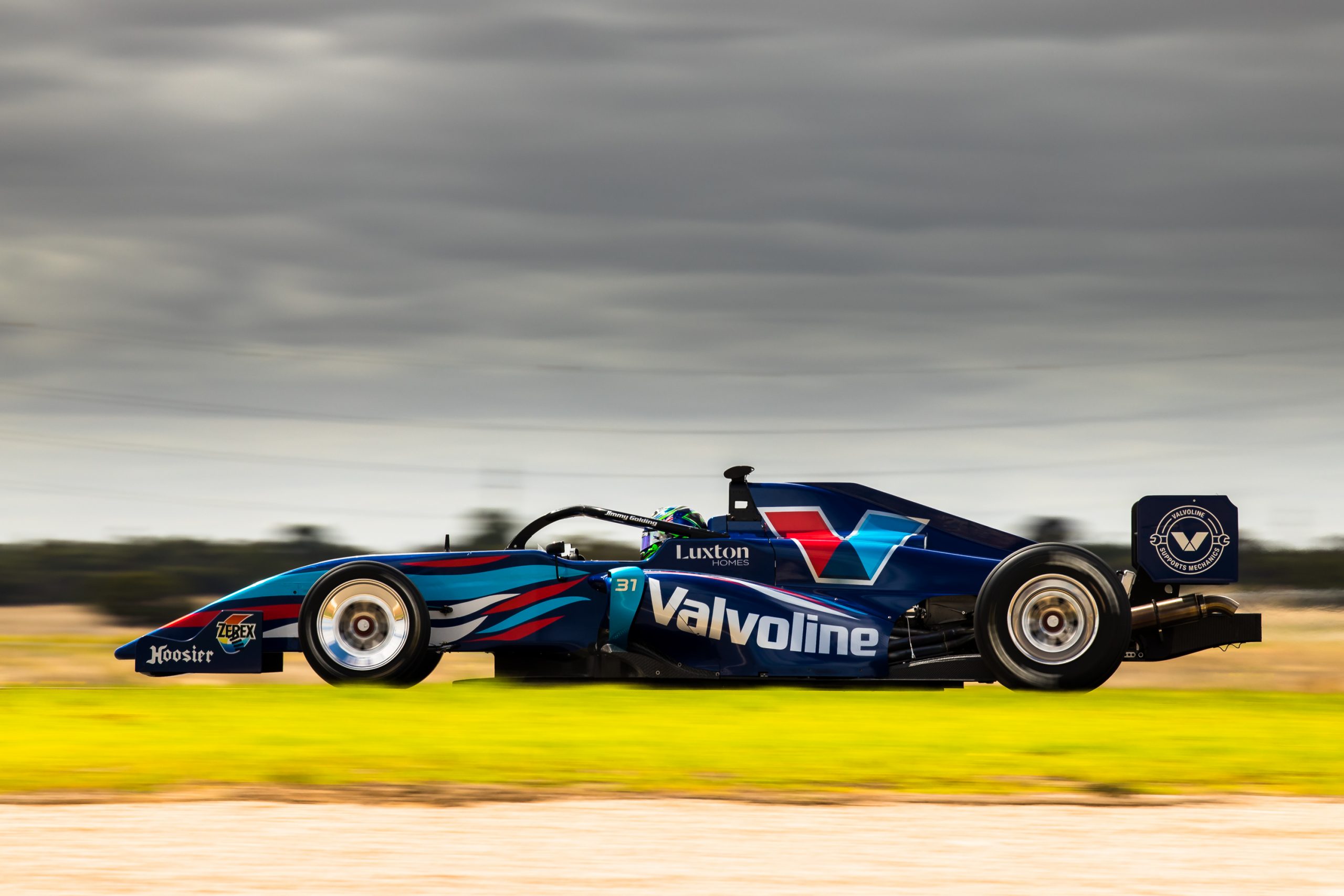 Garry Rogers Motorsport has locked in two drivers to compete in the 2021 VHT S5000 Australian Drivers' Championship, starting in Tasmania in January.
The GRM squad has confirmed that it will enter James Golding and Luis Leeds in two of their V8 powered open wheelers, while other cars and drivers could be added to the team's roster if plans come to fruition.
The Melbourne-based team has been responsible for the design and build of the one-make V8 powered open wheel race cars, drawing inspiration from the popular Formula 5000s of yesteryear.
Seventeen of the new, modern machines have been built and are ready to race, with GRM committed to entering at least two out of their own famous race shop.
CLICK HERE for tickets to the opening round at Symmons Plains Raceway in Launceston, Tasmania.
Golding, a former Supercars driver for GRM, competed in both non-championship S5000 races last year, claiming a win at Sandown, while also scoring pole at Albert Park earlier this year, only for the event to be halted at the start of the coronavirus pandemic.
Former Red Bull junior driver Leeds has committed to GRM for the 2021 season and is looking to build on the speed he showed in the limited laps he completed in testing and at Albert Park with GRM earlier this year.
The pair will get an opportunity to test their S5000 race cars at a private test at Phillip Island next week.
The 2021 VHT S5000 Australian Drivers' Championship will be held over a quick fire four round fight, kicking off at Symmons Plains before heading to Phillip Island (February 19-21), Sydney Motorsport Park (April 30-May 2), as well as another event that is yet to be confirmed.
Barry Rogers
Garry Rogers Motorsport
"It's great that we welcome both Jimmy and Luis back into our team's own S5000 program for the new season," said Barry Rogers.
"Jimmy showed that he is the real deal in these cars. He qualified on pole at the Grand Prix last year in a very competitive field. It was an impressive effort, and he is dead keen to get back in and try and win it.
"Luis is such a good young lad, and we feel that he has the right attitude and desire to be a winner in S5000. There's no doubt he is fast, and when he seriously gets his head around these cars, he will be a contender.
"We obviously want to see as many S5000s out on the grid as possible and it's particularly pleasing to see the uptake of young drivers emerging in the class. Securing Jimmy and Luis was important for our team, and we're hoping to confirm another young talent soon, but we'll wait and see on that.
"Symmons Plains is going to be an awesome venue to kick off the S5000 Championship. We know that the Tassie race fans are keen and we can't wait to get down there."
James Golding
#31 Valvoline S5000
"It's a fantastic opportunity for me to get back in S5000 next year," said Golding.
"It was disappointing to not get any racing done in 2020. We were on pole for the race at Albert Park. We had the car warmed-up and ready to go, but as we saw, it wasn't to be.
"To be on top against that stacked field for the AGP was awesome and it has given me plenty of confidence for this year.
"It's just good to be in a class that you know that the cars are close and even and it comes down to the best drivers and engineers. That's the real reason why I'm putting so much effort in to win the Gold Star.
"There's some fantastic circuits for these cars, and this class is only going to get bigger and better. I'm lucky to be a part of it and I can't wait."
Luis Leeds
#96 GRM S5000
"I'm a competitor, so my aim is to win the Gold Star. I want to be the Australian Drivers' Champion," said Luis Leeds.
"I've been working hard in the off-season to be in good shape, and I've been pouring over the data to help me move forward as quickly as possible. I noticed at the AGP that I was lacking experience in the big, heavy open wheelers, but knowing that I have GRM and strong guys like James (Golding) alongside me is important.
"I'm proud to be working with Barry and Garry next year. I haven't met anymore more committed and passionate about motorsport, and they are the reason why I am so motivated to race in S5000. I couldn't pick a better team to start the season with.
"I haven't been to Symmons Plains before, but I've watched a lot of racing there. It's a flowing track, and being live on the Seven Network, it will be a spectacle. I hope the audience will enjoy the sight and sound and the speed. It's all the things that drew me to S5000 in the first place."