Caruso, Valvoline and GRM roll over two-year TCR Australia plan
November 17, 2020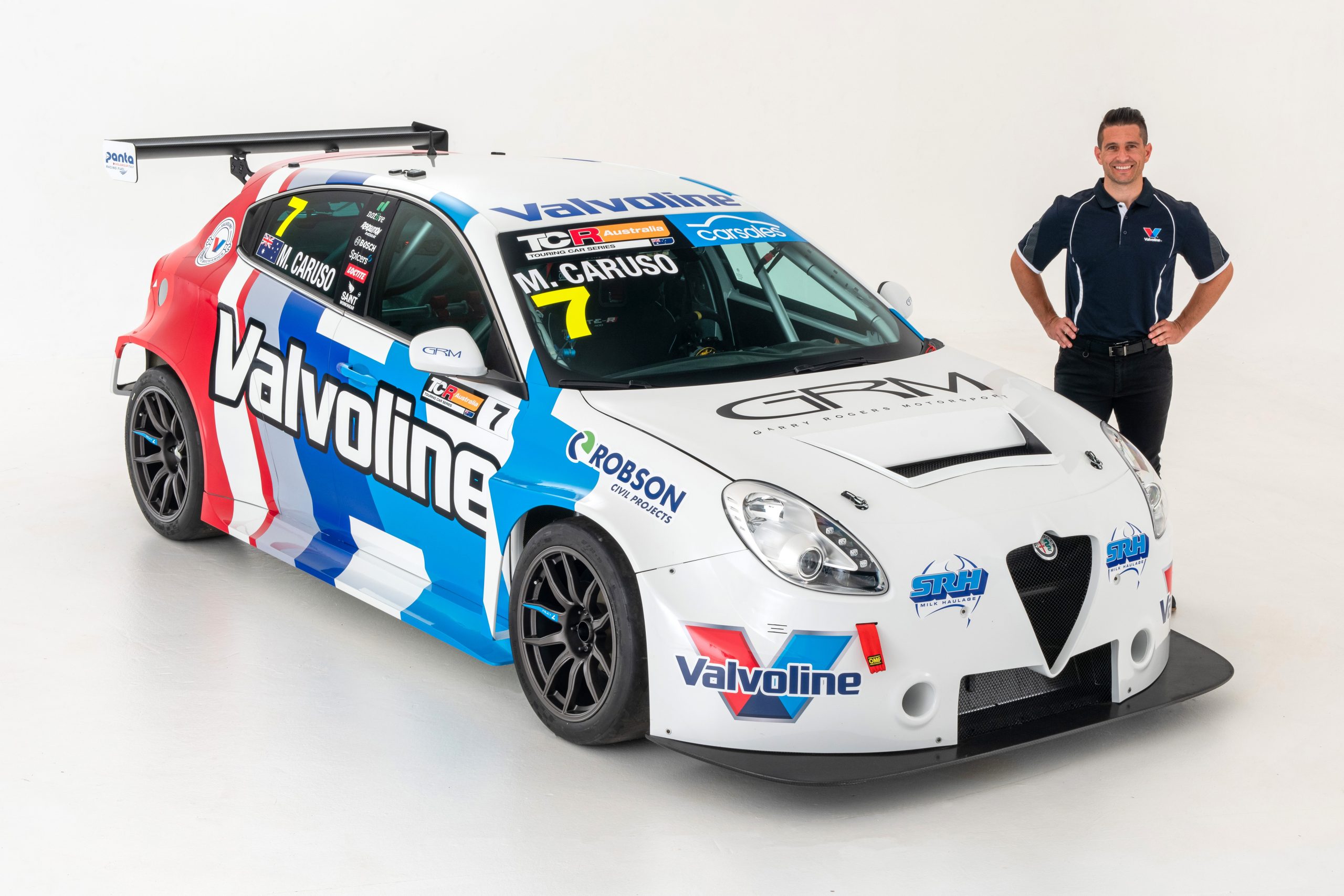 Valvoline and Garry Rogers Motorsport have rolled over its two-year TCR Australia commitment with Michael Caruso for the 2021 and 2022 seasons.
Announced at the start of this year, Caruso was set for a two-year stint in the emerging turbo-charged touring car class, only for the coronavirus pandemic to put a halt to the program.
Driving his Valvoline Alfa Romeo Giulietta Veloce, the former Supercars race winner and Bathurst 1000 podium finisher qualified on the front-row at the TCR Asia Pacific Cup event at Albert Park, but never got the chance to see the green lights when the Formula 1 event was closed down at the start of the health crisis.
Despite the challenges that has faced 2020, Caruso is pleased that all parties have agreed to keep the two-year program in place.
"Having not done any racing this year, it's great that both Valvoline and GRM are keen to roll the partnership on for the intended two years, so we are all pretty excited to get it going," said Caruso.
"We feel that it is going to be a successful partnership. The TCR Series is a fantastic, global product, and despite the fact that we've been a full year out of the seat, there is some really strong interest out there to see the cars go back around.
"This type of racing really excites Valvoline. They love all motorsport, but the closeness of the TCR racing and the variety of brands in the field is something that has them keen for more.
"When I got to Albert Park, it was only my second time in the car. I was so looking forward to getting into that race, starting alongside Garth Tander. To not even get onto the track that day was a real let down.
"That's all behind us now, so we have full focus on 2021. There's no doubt that the ingredients are there to get some strong results in the Alfa Romeo."
The first event of the 2021 TCR Australia Series will be held at Symmons Plains Raceway in January, held as part of the inaugural Race Tasmania festival.
The Symmons Plains event will be held on January 24-26, concluding on Australia Day, and broadcast live and free on the Seven Network.
CLICK HERE for Race Tasmania ticketing details.