CALENDAR CONFIRMED FOR 2021 TCR AUSTRALIA SERIES
November 4, 2020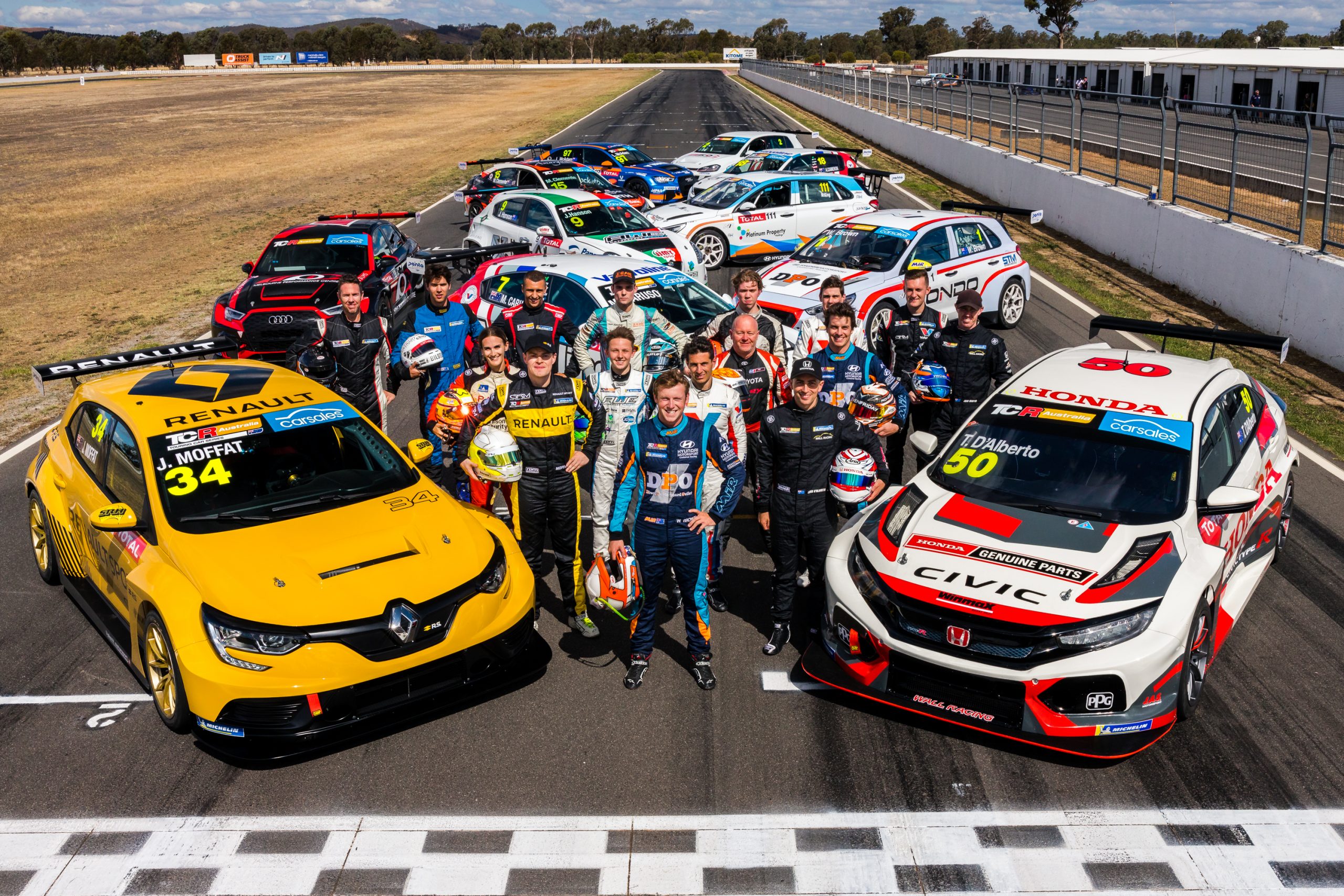 Australian Racing Group has confirmed the preliminary racing calendar for the 2021 TCR Australia Series.
After a frustrating 2020 season where coronavirus-induced border controls prevented planned events from occurring, TCR Australia is gearing up for a huge return in 2021, including visits to four states, six championship events and the grandest of finales at Mount Panorama for the inaugural Bathurst International.
ARG is continuing its strong partnership with the sport's governing body Motorsport Australia, with Rounds 2 to 6 held as part of the popular Shannons Motorsport Australia Championships.
The TCR season will start in Tasmania as part of the new 'Race Tasmania' festival. Round 1 at Symmons Plains Raceway will be run over three days, starting on Sunday and concluding on Australia Day (Tuesday, January 26).
This event, originally announced last year, will be the first time that top-level motorsport has been held in front of race-starved Apple Isle fans since early 2019.
The racing stays in Tasmania four days later with a unique invitational challenge event incorporating Trans Am, TCR and S5000 at Baskerville Raceway. 
Round 2 for TCR and Trans Am will be held at the world-famous Phillip Island Grand Prix Circuit in February (date TBA), followed by Round 3 featuring an appearance on the Hi-Tec Oils Bathurst 6 Hour support card on the Easter weekend. It will mark the long-awaited racing debut for the TCR Australia class at Mount Panorama.
Round 4 takes TCR to Sydney Motorsport Park on the first weekend of May, the venue that hosted the very first TCR race last year.
June will see TCR head north to Morgan Park Raceway in the country town of Warwick in what will be the circuit's biggest ever national race meeting.
The final points-paying round will be at Sandown on September 10-12 where the series champion for 2021 will be crowned.
The last event for the year will be at the Bathurst International in November or December (date TBA). This event will feature S5000 racing for the first time at Bathurst along with key feature races for TCR, Trans Am, and Touring Car Masters.
All TCR Australia rounds, including the Bathurst 6 Hour and the Bathurst International events, will be broadcast live and free on the Seven Network and its 7plus streaming platform.
Stay tuned for more news via the Australian Racing Group website and social media platforms.
Provisional 2021 TCR Australia Series calendar
1. Symmons Plains Raceway, January 24-26
Invitational, Baskerville Raceway, January 29-31
2. Phillip Island Grand Prix Circuit, February TBA
3. Mount Panorama, Bathurst, April 2-4
4. Sydney Motorsport Park, April 30-May 2
5. Morgan Park Raceway, June 25-27
6. Sandown Raceway, September 10-12
Bathurst International, TBA