DYLAN O'KEEFFE PRAISES TEAM AFTER STRONG WTCR DEBUT
September 14, 2020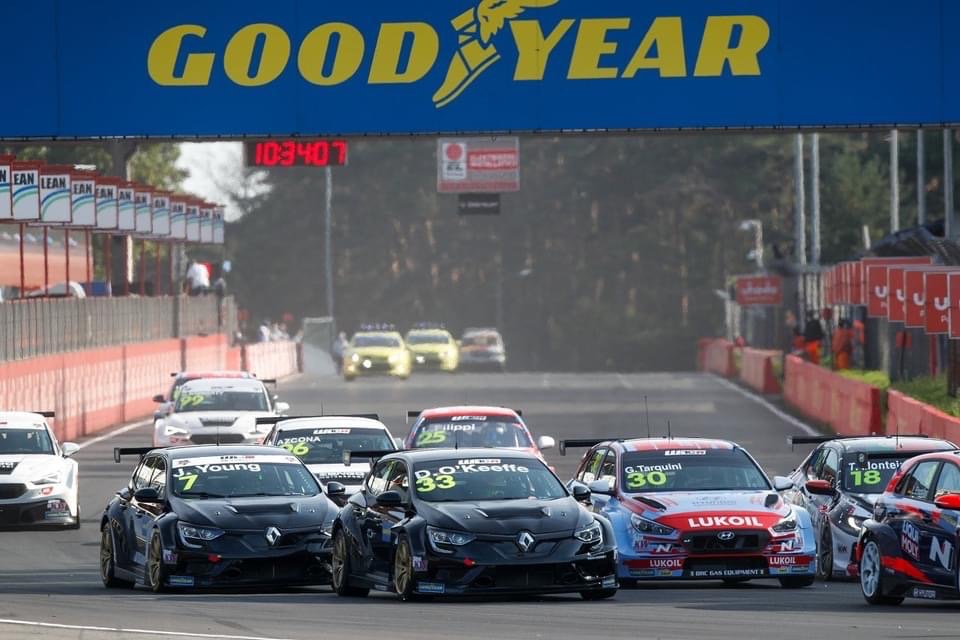 Dylan O'Keeffe says he is proud of his Vukovic Motorsport team's maiden WTCR – FIA World Touring Car Cup race meeting at Zolder after driving his Renault Megane to 13th and 12th place finishes in today's two races.
In the opening race, O'Keeffe demonstrated strong pace in the early laps, battling with German racer Luca Engstler and eventually bringing his Renault home in 13th position.
"On the grid, I struggled to see the start lights, so my initial launch was not as strong as it might have been, but I had really good speed in the first few laps," O'Keeffe said.
"I was putting pressure on Engstler but my car lost some performance when I was in his hot air, so I fell a couple of seconds behind him in the closing laps."
Nestor Girolami (who O'Keeffe had previously raced against in last year's TCR Australia round at Sandown) won the race in his Honda Civic.
In Race 2, O'Keeffe made a better start but his momentum was interrupted when a couple of drivers collided on the first lap, bringing out the Safety Car; under WTCR rules, this resulted in the race being extended by two laps.
At the restart, O'Keeffe settled into 12th, a position he held through to the finish, while also setting the 10th fastest lap of the race. The race was won by Lynk & Co 03 driver Yann Ehrlacher.
"At the beginning of the race, when everyone was jockeying for position, there were a couple of overtaking opportunities, but they would have been very risky and I was conscious of not damaging the car," O'Keeffe said.
"Once again, our race pace was solid, especially at the start, and I was able to stay with the cars in front and pull away from the cars behind."
O'Keeffe said the Vukovic Motorsport team can leave the Belgian circuit with their heads held high.
"For their first race meeting at this level, the crew can be very proud of the results they achieved this weekend, especially the improvements they made with the car from practice to qualifying," O'Keeffe said.
"The objectives for the weekend were to develop the car, gain some setup knowledge and race competitively – we ticked all those boxes."
The 22-year-old is now looking forward to returning to Australia.
"I've thoroughly enjoyed my time over here in Europe, but I can't wait to be back home with my family and look ahead to the next challenge," he said.