IMPRESSIVE O'KEEFFE QUALIFIES 13TH FOR WTCR DEBUT
September 13, 2020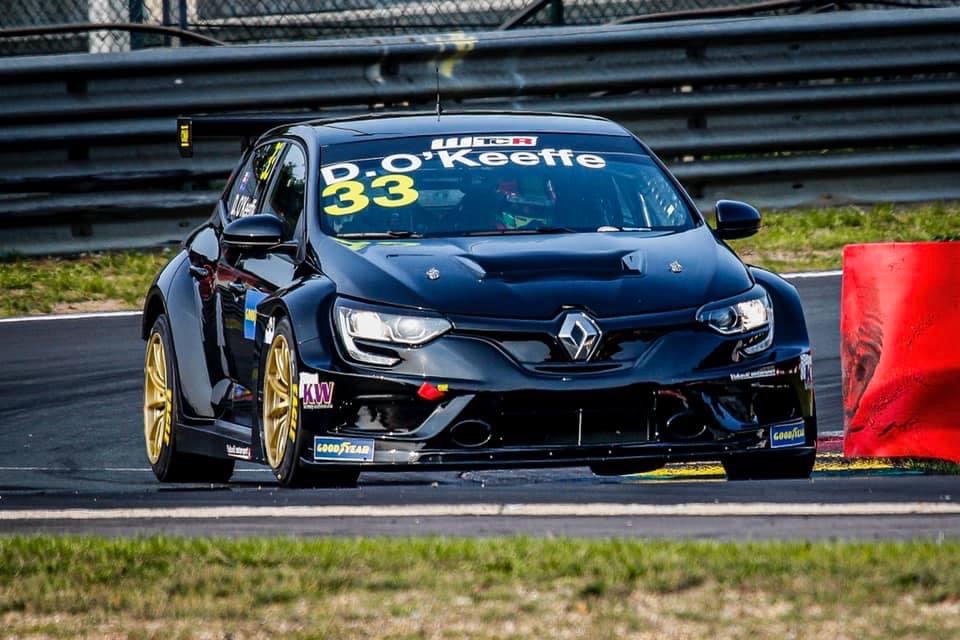 Dylan O'Keeffe will start 13th on the grid for his two debut races in the WTCR – FIA World Touring Car Cup at Zolder tomorrow aboard his Vukovic Motorsport Renault Megane RS TCR car.

O'Keeffe recorded his fastest time of the weekend on the final lap of the first segment of qualifying, narrowly missing a top-12 position that would have seen him progressing into Q2. Nevertheless, O'Keeffe was satisfied with the result, thanking the Vukovic Motorsport crew for the significant gains they made from the earlier practice sessions.

"We've been improving the car every session, the Vukovic Motorsport guys are doing a fantastic job," O'Keeffe said.

"By the time we reached qualifying, the car was the best it had been all weekend. Unfortunately, I made a mistake at Turn 1 on my best lap due to not quite having enough temperature in the tyres – without that, we would have been through to Q2 for sure.

"Overall, we're pleased with the result – it's a strong start for Vukovic Motorsport's WTCR campaign."

O'Keeffe is expecting fierce and aggressive combat in both tomorrow's races, but believes he is well-equipped for the battle.

"We know the WTCR competition is cut-throat, but the Renault is renowned for being stronger in race trim than it is in qualifying – I think it will look after its tyres well," O'Keeffe said.

"The key for tomorrow will be finding the right balance between aggression and preservation – we'll be racing hard, but aiming to stay out of trouble at the same time."

Nathanael Berthon was the fastest qualifier overall in his Audi RS3, ahead of Yann Ehrlacher (Lynk & Co 03) and Gilles Magnus (Audi RS3). Berthon, Ehrlacher and Magnus will occupy the top three grid positions for Race 2, while Honda Civic driver Nestor Girolami will start Race 1 from pole due to the top-10 reverse-grid format.

Race 1 will be held at 6:30pm AEST while Race 2 will take place at 10:15pm. Both races will be shown live on Motortrend TV, while Race 1 will also be broadcast live on Eurosport (available through the Fetch TV service).