Dylan O'Keeffe prepares for the weekend with solid official test
September 11, 2020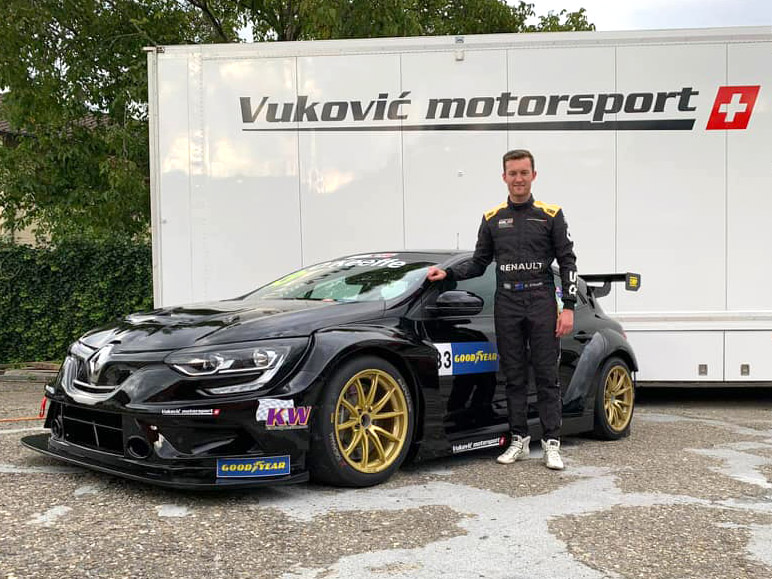 Dylan O'Keeffe has made a solid start to his World TCR campaign during the opening two practice sessions at Circuit Zolder in Belgium.
O'Keeffe placed his brand-new Renault Megane RS 18th and 17th in the 22-car field, just 1.3s off the front-running pace of Alfa Romeo driver Jean-Karl Vernay.
Compared to his 17-year-old Renault team-mate Jack Young, O'Keeffe was on par, setting a faster time than him in the second session.
O'Keeffe enters the weekend was a wildcard entrant, which means he carries an extra 10kg than the minimum BOP weight assigned to the Renault Megane.
Australian fans wishing to watch O'Keeffe's maiden run in the WTCR can do so via MotorTrend TV, with all sessions live. Eurosport also carries coverage, which is broadcast via the Fetch TV streaming service.
SATURDAY QUALIFYING:
2pm CEST (GMT+2) – Live on MotorTrend in Australia
10pm AEST. (Delayed coverage on Eurosport in Australia, 3am Sunday)
SUNDAY RACE 1:
10:30am CEST (GMT+2) Live on MotorTrend in Australia
6:30pm AEST – live on Eurosport in Australia
SUNDAY RACE 2
2:15pm CEST (GMT+2) Live on MotorTrend in Australia
8:15pm AEST (Delayed coverage on Eurosport in Australia, 3am Monday)
Meanwhile, O'Keeffe's Australian team boss Barry Rogers is overjoyed to see his young charge make his debut on the world stage.
"To have a young driver get a start off his own ability in a world championship category, both myself and Garry are really proud to see him get there," said Rogers.
"It is a really positive message to young Australian drivers that there is a path way to international motorsport via a local category.
"And it's great that after just one season of TCR here in Australia, he has managed to get a start at the highest level, so it is quite remarkable."
Rogers is confident that he will do a excellent job, given the profile and stature of his rival drivers and teams.
"I reckon he'll go really well," said Barry Rogers.
"I think he'll race well amongst what is a very competitive field. Dylan is a clean racer but he is aggressive enough that he won't let guys like Yvan Muller beat him up.
"There are some seriously seasoned racers out there, but I think he'll do well. Having spent the last month over there, he is engaged with the Vukovic Motorsport team, they've had a successful test, and Milenko (Vukovic, team owner) is very confident that the Megane RS has moved forward from last season."
The GRM squad campaigned two Renaults in the inaugural TCR Australia Series last year, with James Moffat and Chris Pither spearheading the progress of the largely undeveloped race car.
Working alongside the Vukovic Motorsport team, GRM offered its engineering prowess to fast track the development of the cars, with both Moffat and Pither collecting podium finishes, and finishing sixth overall in the standings.
O'Keeffe will drive one of GRM's Renaults when the TCR Australia Series relaunches and Rogers says he is proud of his team's achievements in assisting with the development of the Megane.
"The Megane is certainly a much more refined and competitive car now, and Milenko and his team should be very proud of what they have achieved," he said.
"From a GRM perspective, and from the engineering side here led by Richard Hollway, we are pleased to have played our role in assisting with the design and manufacturing of some off these upgrades."