GRM enters two Holden Monaros in the Shannons Holden Bathurst Revival
August 28, 2020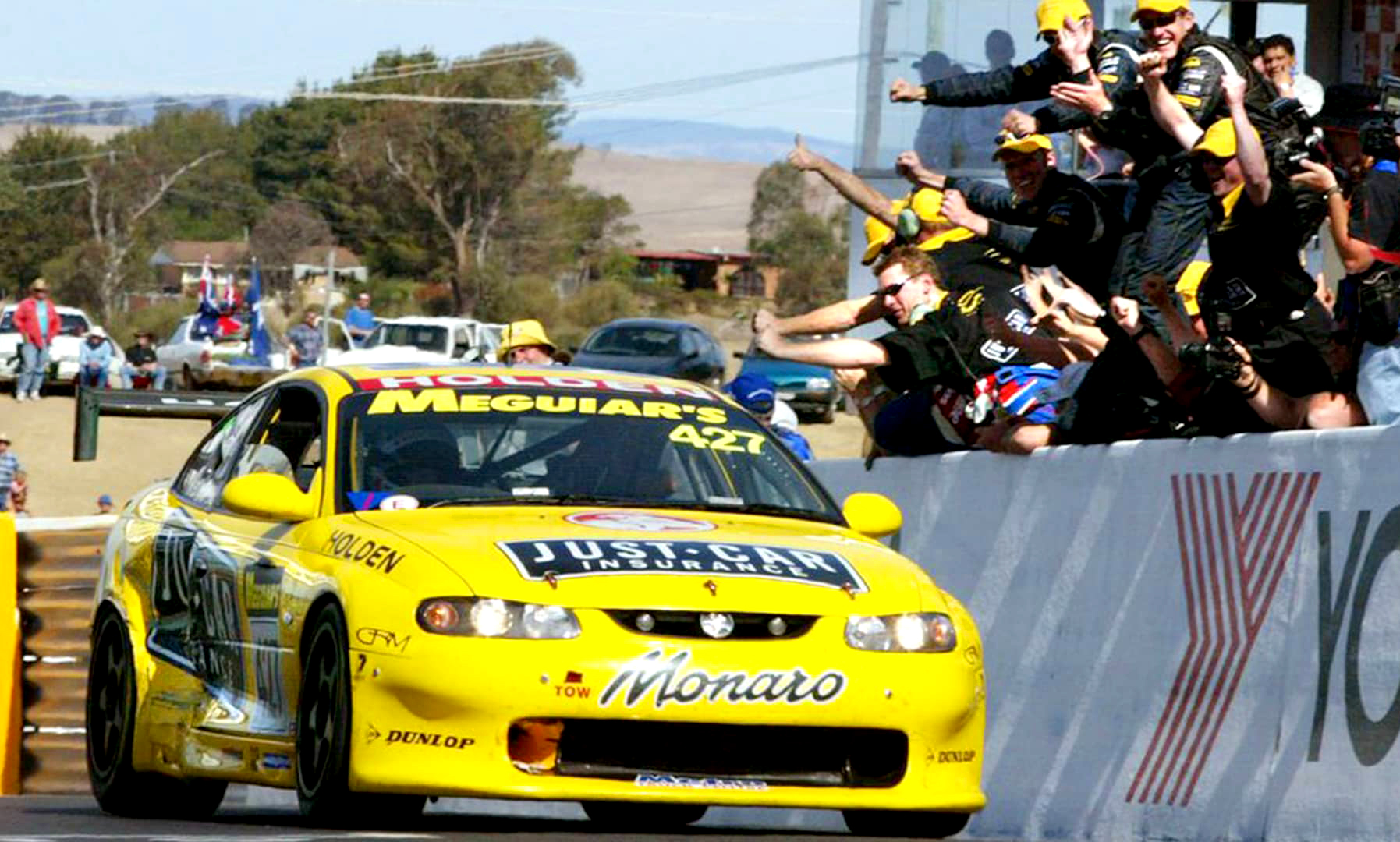 Garry Rogers Motorsport has confirmed it will enter two of its famous Holden Monaros in the highly-anticipated Shannons Holden Bathurst Revival at the Bathurst International in November.
The Melbourne-based team built two of the Monaros to compete in the now-defunct Nations Cup category – the forerunner to Australia adopting the international GT3 regulations – and the Bathurst 24 Hour race that was held in 2002 and 2003.
GRM won both of the 24 Hour races, and retains ownership of the 2002 winner that adorns the yellow scheme.
That yellow car will be one of two GRM Monaros that will return to the Mount Panorama circuit for the Shannons Holden Bathurst Revival, while the other Monaro will be the brand-new Monaro that the team has been building during its coronavirus down time.
Due to the imminent closure of the Holden brand, GRM claims that the current CV8 Monaro under construction is likely to be the last brand-new Holden ever built.
Holden played a significant role in the racing history of GRM, including the two 24 Hour wins, plus victory in the 2000 Bathurst 1000.
Team owner Barry Rogers says that the Shannons Holden Bathurst Revival is the perfect way to farewell the car brand, and give the new Monaro a serious track hit out.
"When COVID-19 first hit, we were looking for some work to keep our guys busy, and there were containers out the back with quite a bit of stuff for the Monaro in there, including a body shell," said Rogers.
"With Holden leaving Australia, we felt this was a great way to say thanks and farewell, and it will most likely be the last Holden ever built in Australia. For our team, we feel that is quite special.
"The Bathurst International event is going to the perfect way for GRM to salute Holden and the recognise the massive role it has played in Australian motorsport and our team.
"The new car is built to the exact same specification as the original car.
"Ron Harrop had quite a bit to do with the original, and he is building uprights and a bunch of other bits for it. He is semi-retired now and works in his own shed in country Victoria. He has sourced and retained all of the IP to produce those components.
"Gypsy is currently rebuilding the 427 engine that we proudly displayed in our boardroom. Thankfully we retained that engine after all of these years.
"We can't wait to get both of them to Bathurst and get them around the track."
The Bathurst International is scheduled for November 12-15.