Dylan O'Keeffe heads to Switzerland ahead of Renault TCR test
August 12, 2020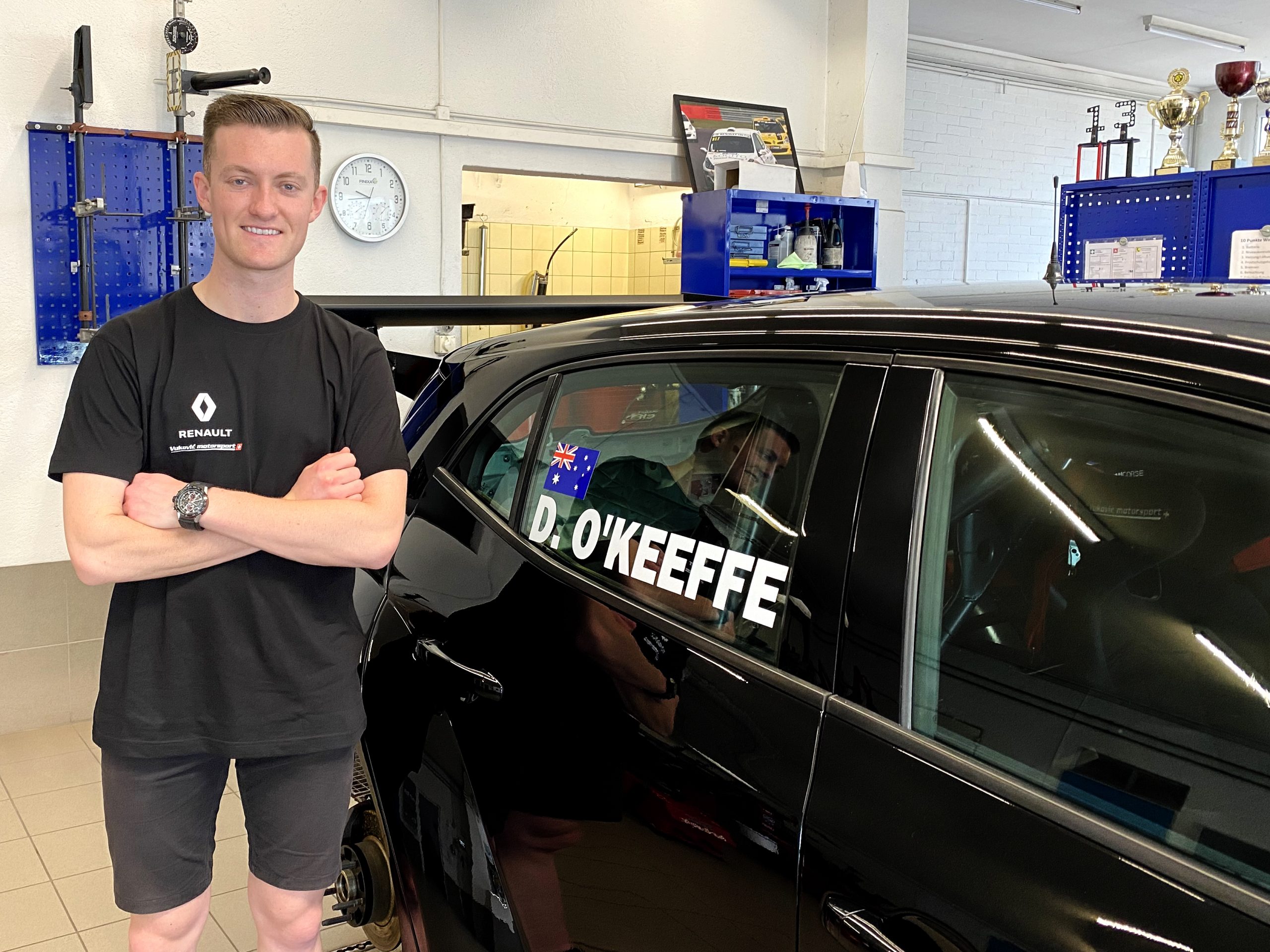 Dylan O'Keeffe has headed to Zurich, Switzerland, where he will test a new-specification Vukovic Motorsport Renault Megane RS TCR at the Salzburgring in Austria this weekend.
The 22-year-old, who is set to drive one of two Renault Sport Meganes in the carsales TCR Australia Series this year, has just landed in Zurich where he will tour Renault's TCR homoogation team Vukovic Motorsport's workshop ahead of the test.
O'Keeffe will drive the latest-specification Megane RS at the Austrian circuit, with the car incorporating upgrades to the engine, aerodynamics, suspension and transmission.
The car is also lighter than the previous model that James Moffat used last year to take the brand's maiden TCR pole position.
The upgrades that Vukovic Motorsport has incorporated into the newly-homologated Megane RS come with assistance from Garry Rogers Motorsport's engineering department, led by Richard Hollway.
Key areas that GRM has assisted Vukovic with were in the chassis and suspension.
O'Keeffe finished fourth in the inaugural carsales TCR Australia Series last year in an Alfa Romeo before switching to Garry Rogers Motorsport's Renault program for this year's delayed season.
A revised carsales TCR Australia Series calendar will be confirmed in the coming weeks.
QUOTES
Dylan O'Keeffe
Driver, GRM Renault Sport Megane
"It's a great honour to be here at Vukovic Motorsport's workshop in Switzerland and get the chance to test the new generation Megane RS EVO," said O'Keeffe.
"With all that is going on in the world, I thought my chances of doing something like this in 2020 was going to be slim, but when I found out that it was on and I could do it, it was really exciting and I'm grateful for the opportunity.
"I've never been to the Salzburgring circuit, so I've been doing some research and I can't wait to get there and trial the new car."
Barry Rogers
Garry Rogers Motorsport
"Our relationship with Vukovic Motorsport has been fantastic from Day 1, and when they approached us to do this test, despite the challenges the world is facing, we jumped at it," said Rogers.
"Milenko (Vukovic) spent a fair bit of time in our engineering department last year, and we've collaborated on some upgrades to suspension and chassis that has been incorporated into the Megane RS EVO.
"GRM has been working hard behind the scenes on some track testing, and we're pleased that our team has played a role in the next generation of Renault's TCR car.
"It's a great reward for Dylan who has been working hard at GRM for almost two years. GRM sees a bright future in competing in an international category like TCR, and he has recognised the potential the whole program has.
"Dylan's speed last year caught the attention of the Vukovic Motorsport, and that has gone a long way to securing this test."
Milenko Vukovic
Principal, Vukovic Motorsport
"I was very impressed with Dylan straight up when he had his first test of the Renault Megane TCR car at Sandown back in February," said Vukovic.
"I received very good feedback on the car from Dylan after this test which impressed me a lot. As I'm the manufacturer of the Renault Megane TCR car here in Switzerland, quality feedback is very important to me in development of the car."
"With the COVID-19 situation affecting motorsport in Australia, Dylan and I kept in contact a lot throughout this period. So the timing of him coming over to validate the new components and upgrades has worked out perfectly for us, that is why I have given him this opportunity."