GRM YOUNG GUN CONTINUES STRONG FORM IN TCR AUSTRALIA SIMRACING SERIES
August 5, 2020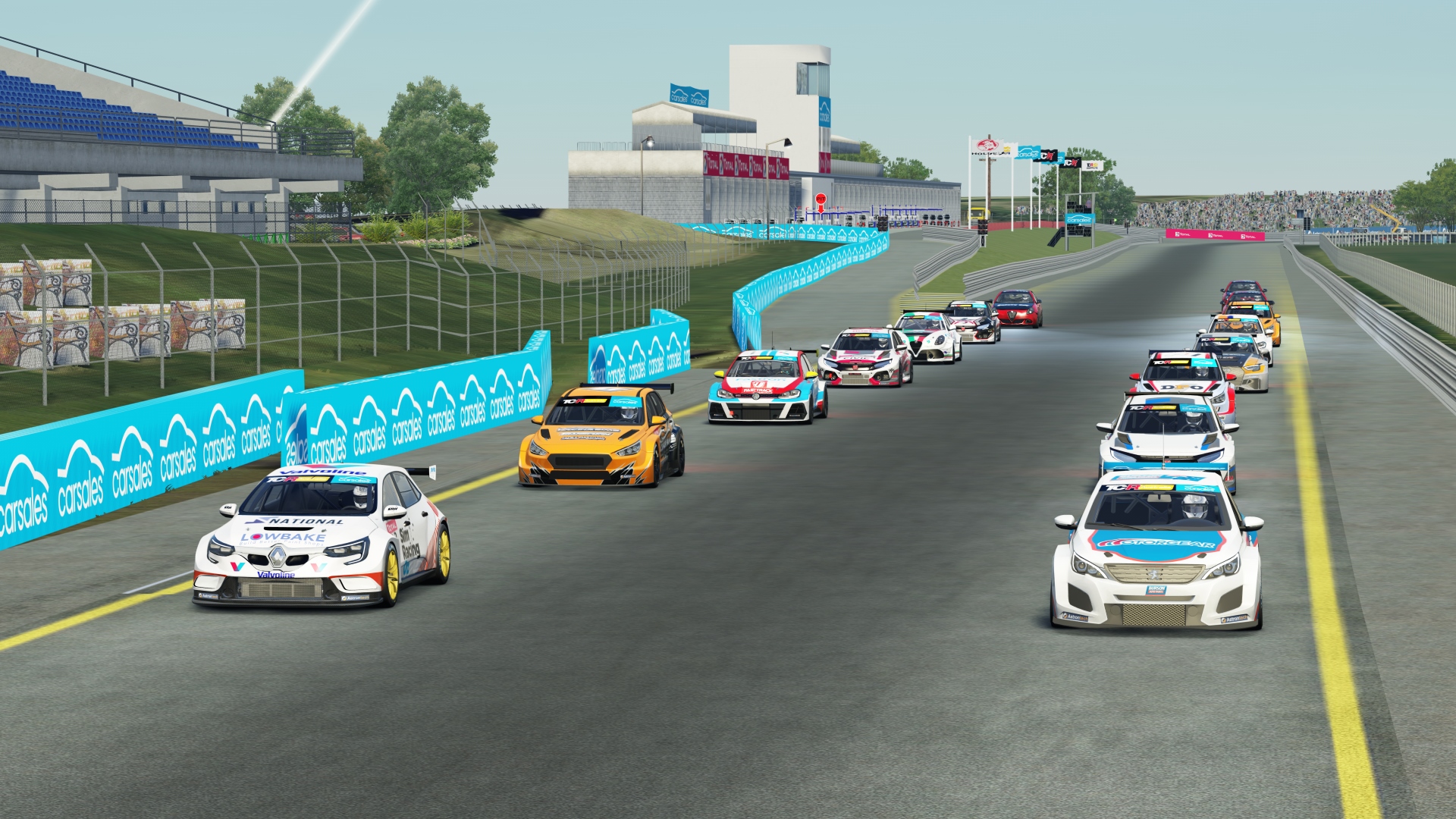 Dylan O'Keeffe has stamped his claim on the carsales TCR Australia SimRacing Series, taking another race win at Sandown Raceway this evening.
The Garry Rogers Motorsport Renault driver scored victory in the first race, followed by fourth in Race 2, ensuring that he has extended his series lead with two events remaining.
O'Keeffe's results meant that he continued his run of taking at least one race win in each event of the TCR Australia SimRacing Series.
Burson Auto Parts-supported driver Ben Bargwanna was the stand-out in qualifying, scoring pole position and holding the lead for the first lap. The Peugeot rising star saw his lead disappear, though, at the exit of Turn 4, when he was outraced by O'Keeffe, who held onto the top spot until the flag.
Bargwanna remained in touch, but not close enough to offer a genuine threat.
After a relatively calm first race, the reverse grid second race saw its usual early fireworks, with a number of 'hip and shoulder' moves causing various degrees of pain.
In the end, O'Keeffe was fourth, while Bargwanna entered the last lap right in the fight for a podium, but a mister miner in the final two corners saw him drop to seventh.
O'Keeffe was pleased with his Sandown performance, but acknowledged that he might not have been the fastest driver tonight.
"I probably wasn't the fastest tonight, and I knew that if I didn't get past Ben early, I would be in trouble," O'Keeffe said of the first race.
"For some reason, he didn't have any pace on the opening lap, so I took my chance.
"The first race was fun, but as we saw in the second race, it was either 'pass or be passed.'
"The series will go down to the wire. I saw John (Martin) didn't have a great race, but I will keep pushing and try and keep my record of one race win in each event in tact."
The next round of the carsales TCR Australia SimRacing Series will be held at the Adelaide street circuit in two weeks time.