O'KEEFFE CLAIMS VICTORY AT SURFERS PARADISE
July 29, 2020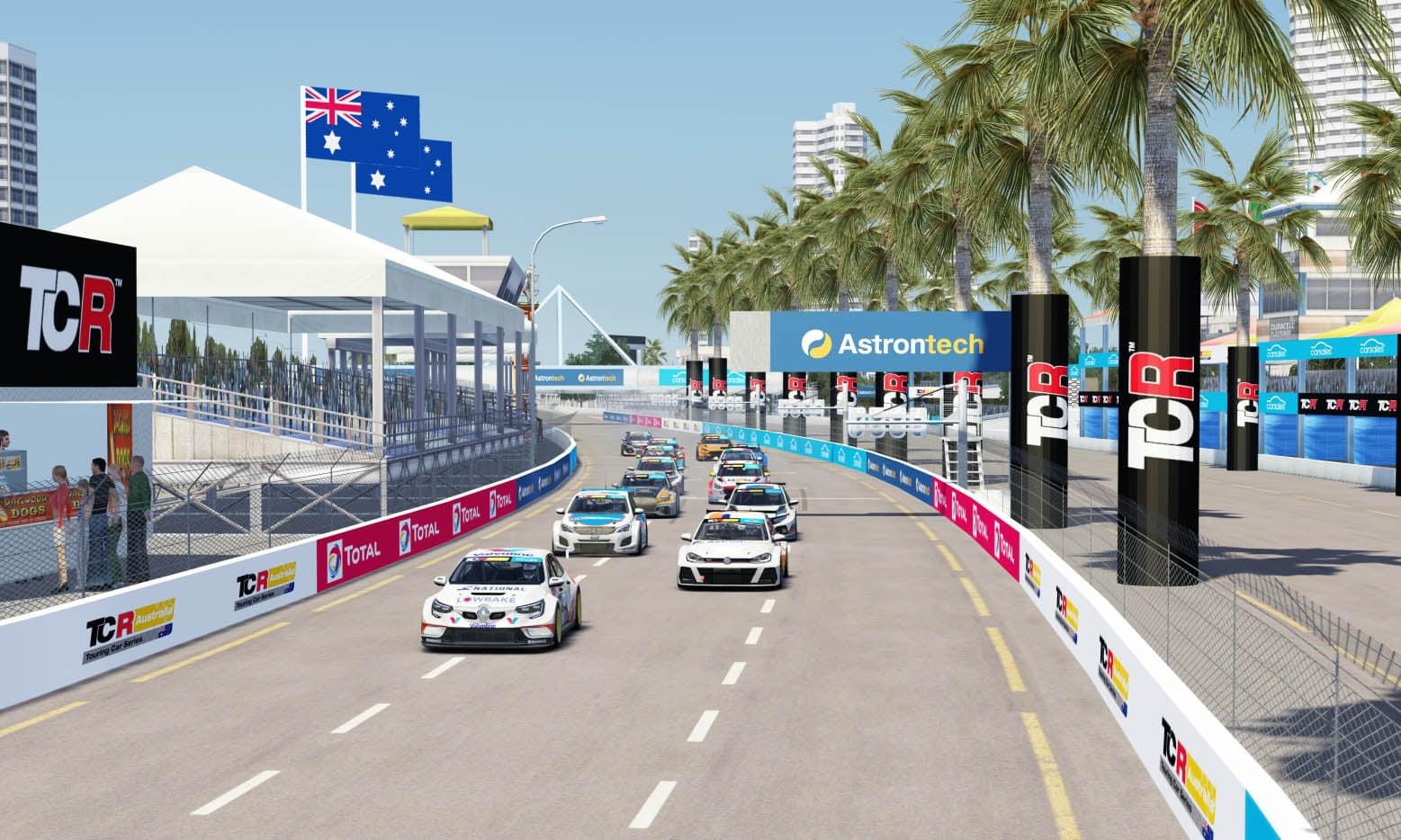 Dylan O'Keeffe has taken victory in the debut of TCR Australia cars on the streets of Surfers Paradise this evening.
Series leader O'Keeffe claimed a hard fought win in the reverse grid second race. 
Ben Bargwanna claimed second place in the opening race and  O'Keeffe 6th, who after qualifying on pole and comfortably leading, had a big crash that hampered his Renault.
In the reverse grid second race, Jaden Ransley started from pole and was the early pace-setter, only to be overhauled by O'Keeffe on the seventh lap.
The win for O'Keeffe ensured that his series lead remained in tact, and maintained his record of scoring at least one race win in each TCR SimRacing Series event this season.
At one stage, the pack was three wide inside the notorious concrete canyon, and predictably, it ended in tears. Bargwanna suffered the most, spinning out of contention, while many of the cars finished with steering arms that were at 90 degree angles.
In the end, Bargwanna came back to fourth.
Series leader O'Keeffe was pleased with his evening's performance, but rued a mistake that cost him the win in the first race.
"Getting a win in each round is one of the motivating factors, so it was good to win the second race and maintain the record," he said.
"I thought I had done enough in the first race. I was out in front and felt comfortable, but I tried to avoid one of the bollards at a chicane and understeered into the wall. The steering was bent and I had no straight line speed.
"In the last race, I used more off the kerb and got the win, and it was a lot of fun."
The next event of the series will be held at Sandown Raceway.