Dylan O'Keeffe extends his TCR Australia SimRacing Series lead
July 8, 2020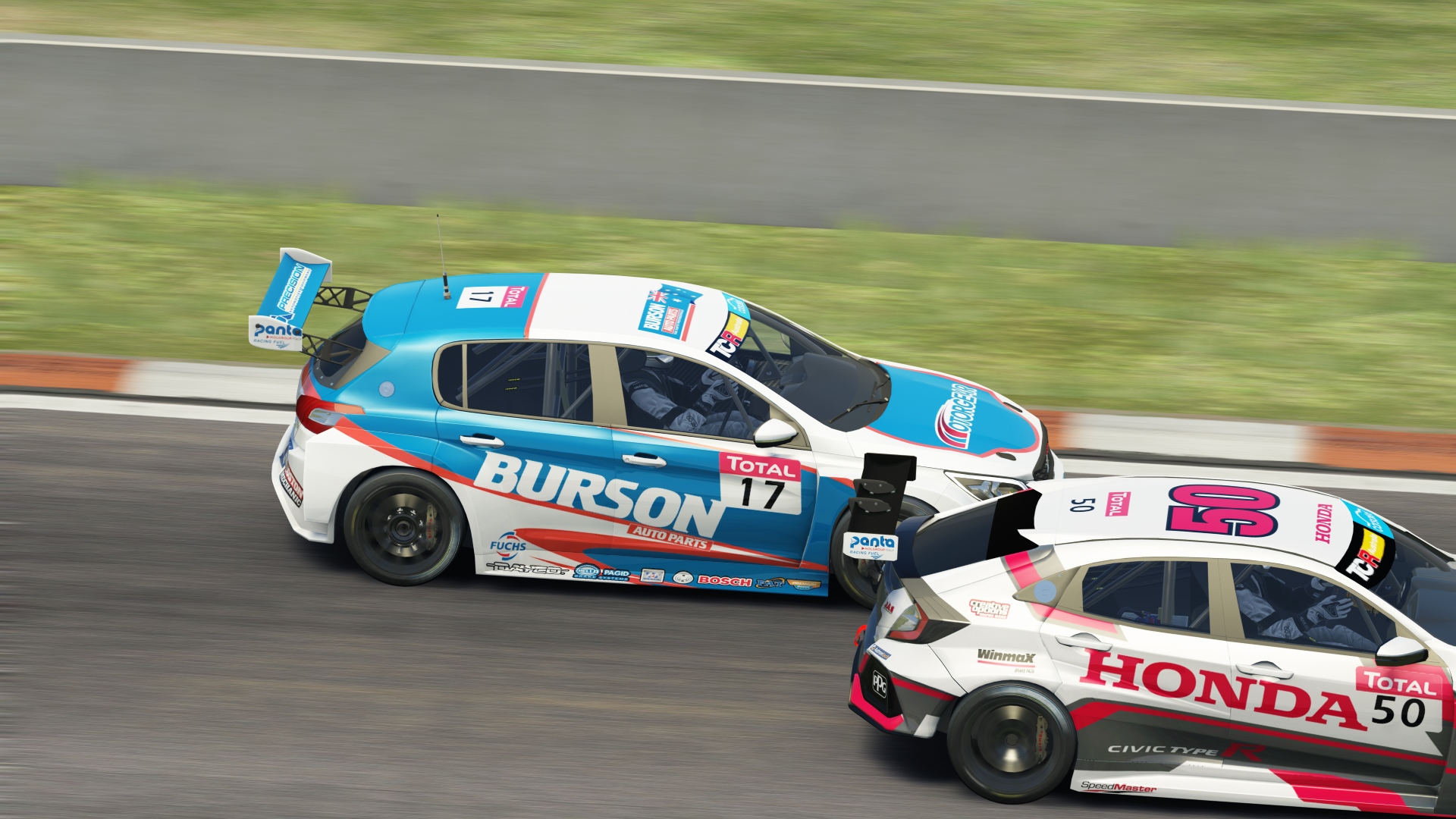 Dylan O'Keeffe and Luke King have taken the spoils during Round 2 of the carsales TCR Australia SimRacing Series at Mount Panorama, Bathurst, this evening.
Like the first round of the new sim racing series at Albert Park, the first race was a fast-paced, classic motor race, before all hell was unleashed in a dramatic reverse grid race around the famous Bathurst road course.
Burson Auto Parts Peugeot driver Ben Bargwanna claimed pole position late in the session with a 2m13s lap time, but the youngster made a slow start to the race and was gobbled up by Renault driver and series leader O'Keeffe.
O'Keeffe was never headed in the race and claimed the win.
O'Keeffe, a renowned sim racing driver, was pleased with his performance, and impressed with the pole lap from Bargwanna.
"It was a really good race. I quite enjoyed it," said O'Keeffe. 
"Qualifying was really close. I felt I left everything out there, but obviously not enough. Ben did a great job to take pole position.
"In the race, I felt the pressure from John. I didn't think I could keep that sort of pace. I was looking at the relative gaps and it was very intense out there. It was like we were doing qualifiers the whole race."
Bargwanna's slow start was compounded by an error on the first lap in The Esses, resulting in a collision with Volkswagen steerer Luke King. The Golf driver got the initial upper hand, only for Bargwanna to pass him for third place and keep his hopes of a title charge in tact.
The second heat, held under reverse grid conditions, was a carnage-filled race. 
Bargwanna finally managed to pass D'Alberto in a spirited battle for fourth place. The pair had an epic battle for the place, only decided on the last lap in a bold move by Bargwanna around the outside at Griffins Bend.
O'Keeffe also passed D'Alberto for fifth on the final lap, maintaining his series lead as the field heads to Sydney Motorsport Park for Round 3 next Wednesday night.