Michael Caruso set for online racing debut in carsales ARG eSport Cup
May 7, 2020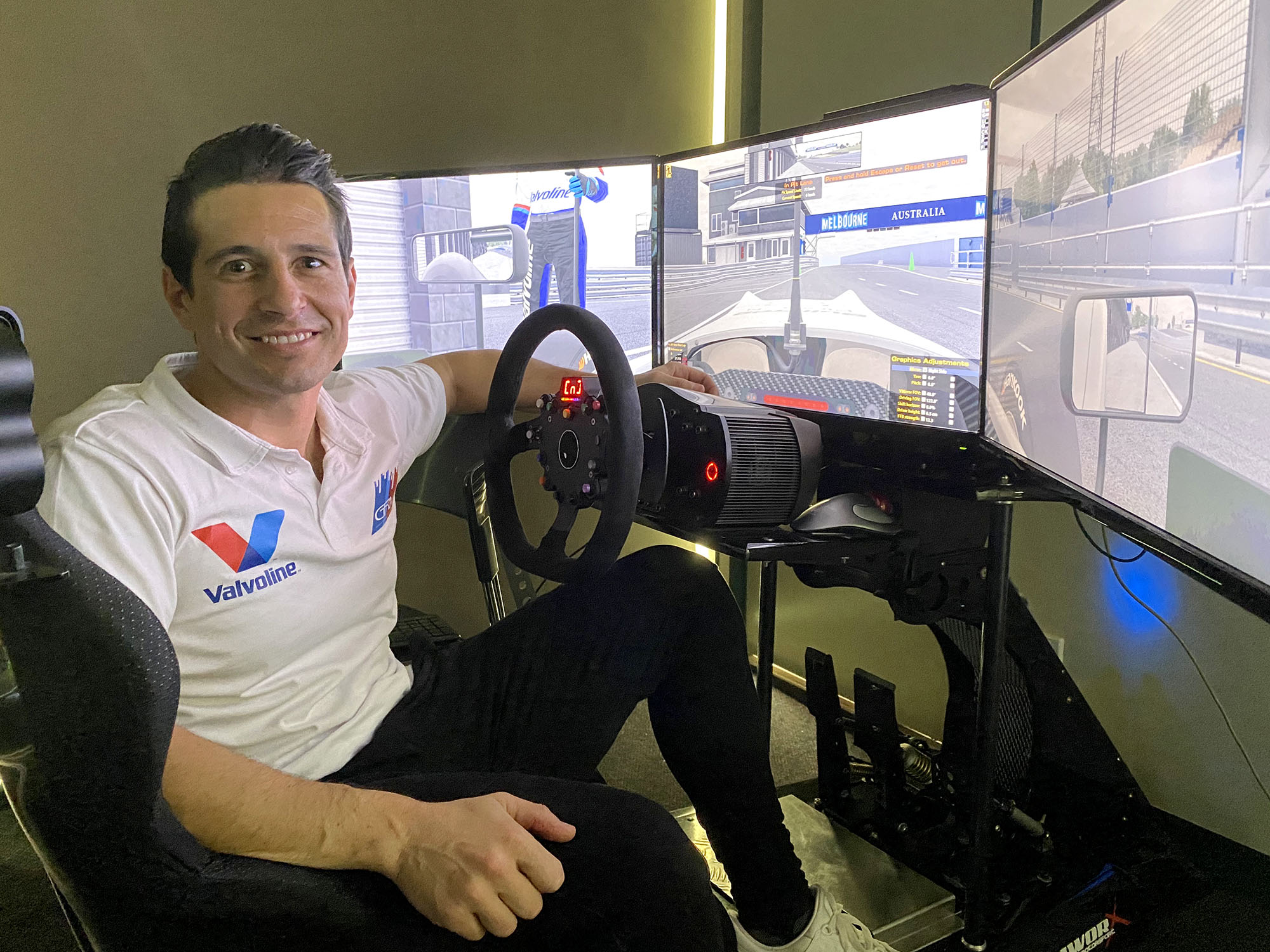 TCR Australia driver Michael Caruso will make his debut in the carsales ARG eSport Cup tonight, competing as the 'Star' driver at the famous Victorian circuit Phillip Island.
The online event will be Caruso's first-ever virtual race, and he will be thrown into the deep end, with both the Audi RS 3 and Dallara Formula 3 cars to be used in the two races.
The former full-time Supercars driver was slated to compete in the Valvoline-supported GRM Alfa Romeo in the TCR Australia Series this year, but with the coronavirus pandemic putting the sport on hold, Caruso has accepted the 'Star' driver role for Round 6 of the carsales ARG eSport Cup.
While Caruso is no stranger to touring car racing, he has real world open wheel experience having won the 2003 Australian Formula 3 Championship.
Assisting Caruso's introduction to the online racing world will be the Melbourne Performance Centre, who have made its second simulator available to him for the event. He will line-up next to Garth Tander who will be in the team's main Simworx Simulator.
The Phillip Island event will be the first time that both the Audi RS 3 and the Dallara F3 car will be used on the same night. Both races will be 25 minutes in length, there will be no reverse grid races and full series points awarded for both races.
V8 Touring Car driver Harley Haber leads the series after five rounds ahead of Trans Am ace Nathan Herne and Renault TCR driver Dylan O'Keeffe.
The broadcast of Round 6 of the carsales ARG eSport Cup will start at 8pm AEST and available on the Garry Rogers Motorsport Facebook page or TCR Australia YouTube page.
QUOTES
Michael Caruso
Valvoline GRM Alfa Romeo driver
"It's pretty exciting, because I've never done any online racing," said Caruso.
"I'm very new to the world, but it's good. It's a new challenge, and having never done it, there's a bit of excitement. I've been watching the races and there's plenty of action.
"Seeing how everyone gets the most out of the them has been good to watch, but lets see how we go tonight and have some fun."