ARG eSport Cup | Round 4
April 24, 2020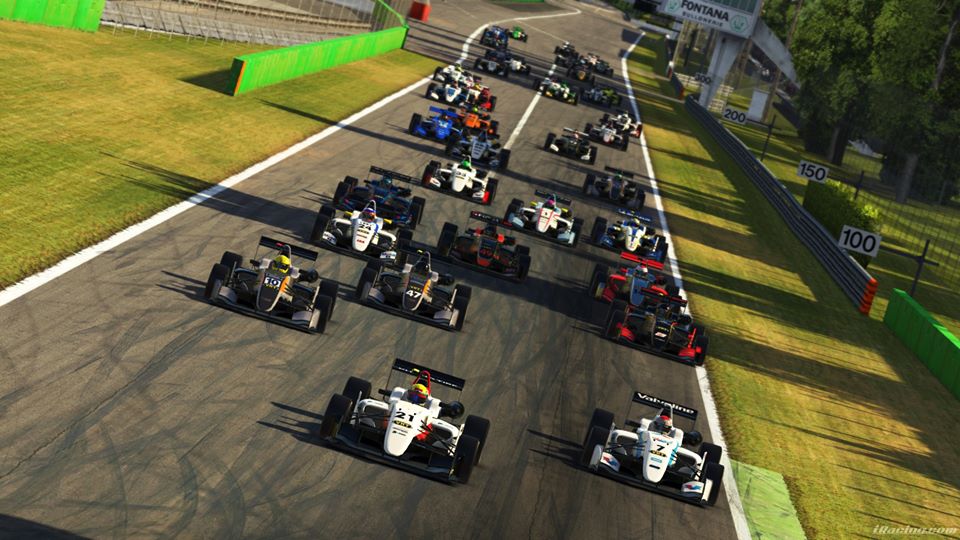 Round 4 of the ARG eSport Cup we headed to the famous Italian venue Monza and the first round of the series using the single seat Formula 3 car.
After starting from pole position Luca Giacomin finished 2nd in Race 1 in the Team Valvoline GRM car.  There were also several top ten finishes for GRM drivers with Dylan O'Keeffe 4th, Jordan Cox 9th and Aaron Cameron 10th.
The reverse-Top 20 race saw both James Golding and Luca Gicomin work there way back into the top ten finishing 7th and 8th, respectively.
Round 5 of the carsales ARG eSport Cup will again feature the Formula 3 car, to be held at Barcelona in Spain next Thursday.
Provisional points after Round 4.
| | | | | |
| --- | --- | --- | --- | --- |
| POS | # | Category | Driver | Points |
| 4 | 33 | TCR AU | Dylan O'Keeffe | 204 |
| 6 | 7 | TCR AU | Luca Giacomin | 164 |
| 8 | 6 | TCR AU | Jordan Cox | 151 |
| 12 | 31 | S5000 | James Golding | 135 |
| 15 | 18 | TCR AU | Aaron Cameron | 125 |
| 28 | 117 | TCR AU | Ben Bargwanna | 81 |
| 51 | 117 | TCR AU | Jason Bargwanna | 6 |