ARG eSport Cup | Round 3
April 17, 2020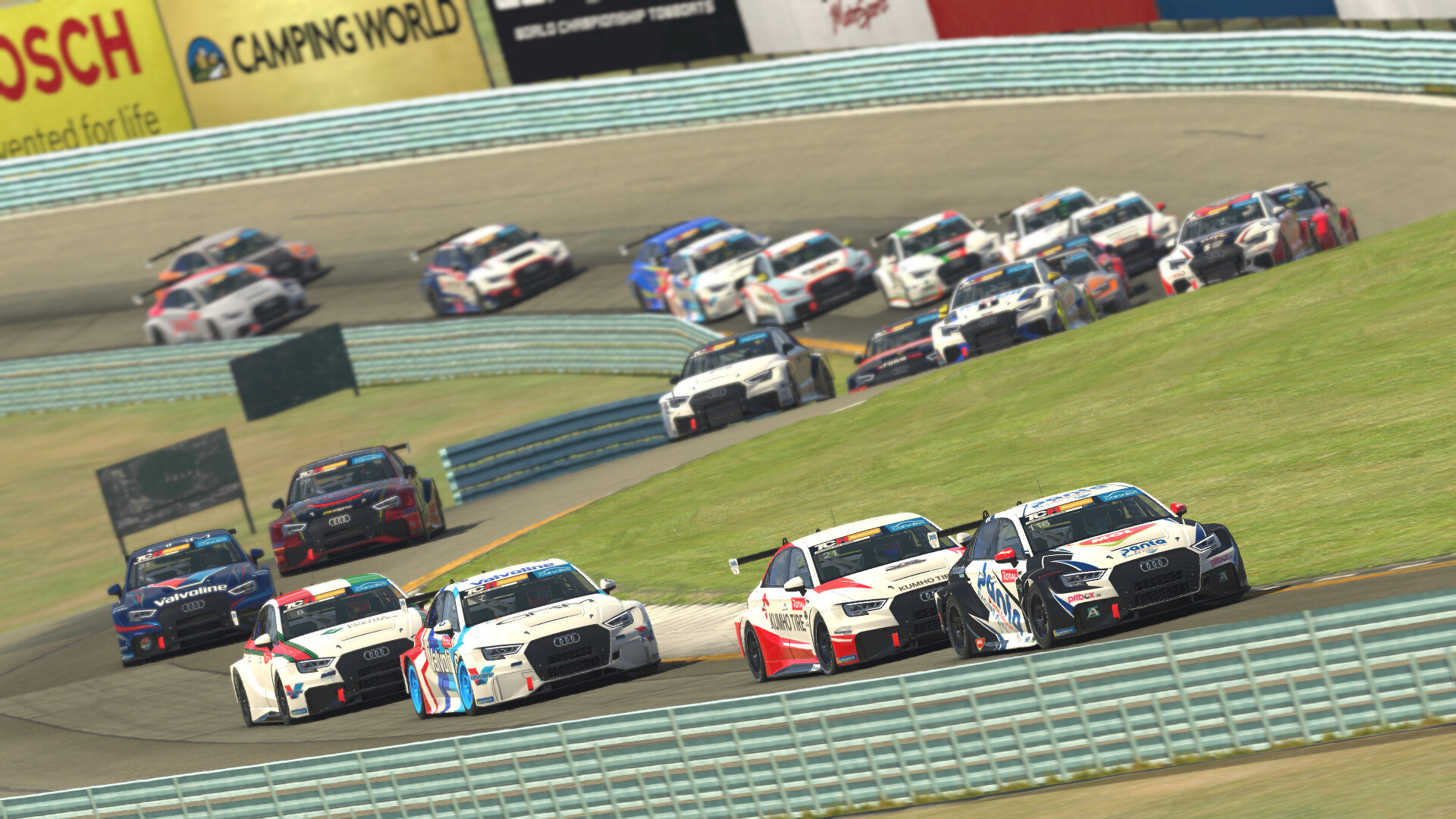 The ARG eSport Cup headed to the historic Watkins Glen circuit for Round 3.
Series leader Dylan O'Keeffe had a night to forget after a poor qualifying session. He received a black flag for causing an incident in Race 1 while bump drafting with Garth Tander and Brayden Willmington.
O'Keeffe salvaged a result in Race 2, avoiding incidents in front and fighting his way up 26 spots from 30th to finish fourth. His disappointing evening dropped him to fourth in the standings.
Ben Bargwanna, Aaron Cameron and James Golding were involved in incidents in Race 2 after strong results in Race 1.
Jordan Cox and Luca Giacomin both managed to stay out of trouble. During Race 1, they ran a similar strategy, electing to run longer pitting for their compulsory pit stop with six minutes remaining, the final two cars to pit.
Round 4 heads to the Italian Formula 1 circuit Monza in the Formula 3 cars next Thursday, April 23 from 8pm AEST.
Race Results
Race 2
| | | |
| --- | --- | --- |
| POS | Driver | |
| 4 | Dylan O'Keeffe | |
| 5 | Jordan Cox | |
| 12 | Luca Giacomin | |
| 25 | Ben Bargwanna | |
| 29 | Aaron Cameron | |
| 32 | James Golding | |
Race 1
| | | |
| --- | --- | --- |
| POS | Driver | |
| 4 | James Golding | |
| 5 | Luca Giacomin | |
| 9 | Jordan Cox | |
| 10 | Ben Bargwanna | |
| 14 | Aaron Cameron | |
| 30 | Dylan O'Keeffe | |
Series points – after Round 3
| | | | |
| --- | --- | --- | --- |
| POS | Driver | | Series Points |
| 4 | Dylan O'Keeffe | | 158 |
| 9 | Jordan Cox | | 114 |
| 10 | Luca Giacomin | | 106 |
| 11 | James Golding | | 103 |
| 13 | Aaron Cameron | | 94 |
| 19 | Ben Bargwanna | | 81 |