ARG Cup Round 3 – Watkins Glen
April 16, 2020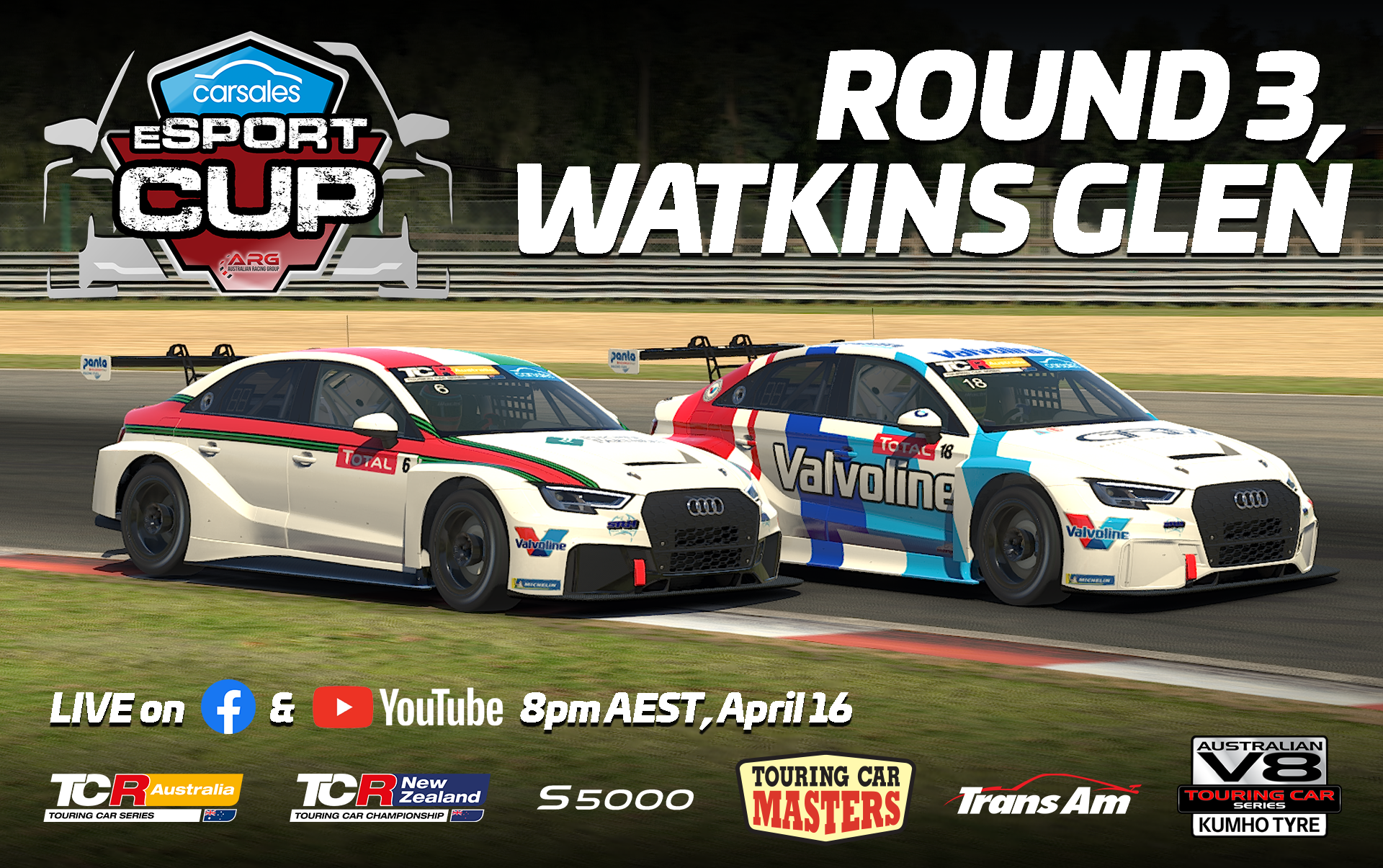 The scene is set for what is shaping to be an important round in the carsales ARG eSport Cup was at Watkins Glen this evening.
A huge field of 43 cars will take the starter's orders for Round 3 of the online racing series that is filling the void of real racing during the coronavirus pandemic.
Three extra cars have joined the field through a wildcard qualifying race last night including Team Valvoline GRM representative Luca Giacomin. Giacomin qualified on pole in front of a 12 car field.
The cars will compete on the 'classic' Watkins Glen layout without the bus stop chicane, and fans are expected to see huge drafting battles over the two races.
For the first time, the first 30 minute race will feature a compulsory pit stop, with drivers having the option of changing two or four tyres. Strategy will come into play, as four tyres will mean a longer stop.
The second race retains the same format as the opening two rounds, with the top half of the field reversing their finishing order from Race 1.
The race will kick off at 8pm AEST this evening, broadcast live and free on Garry Rogers Motorsport Facebook Page or watch below.