ARG eSport Cup launches
April 3, 2020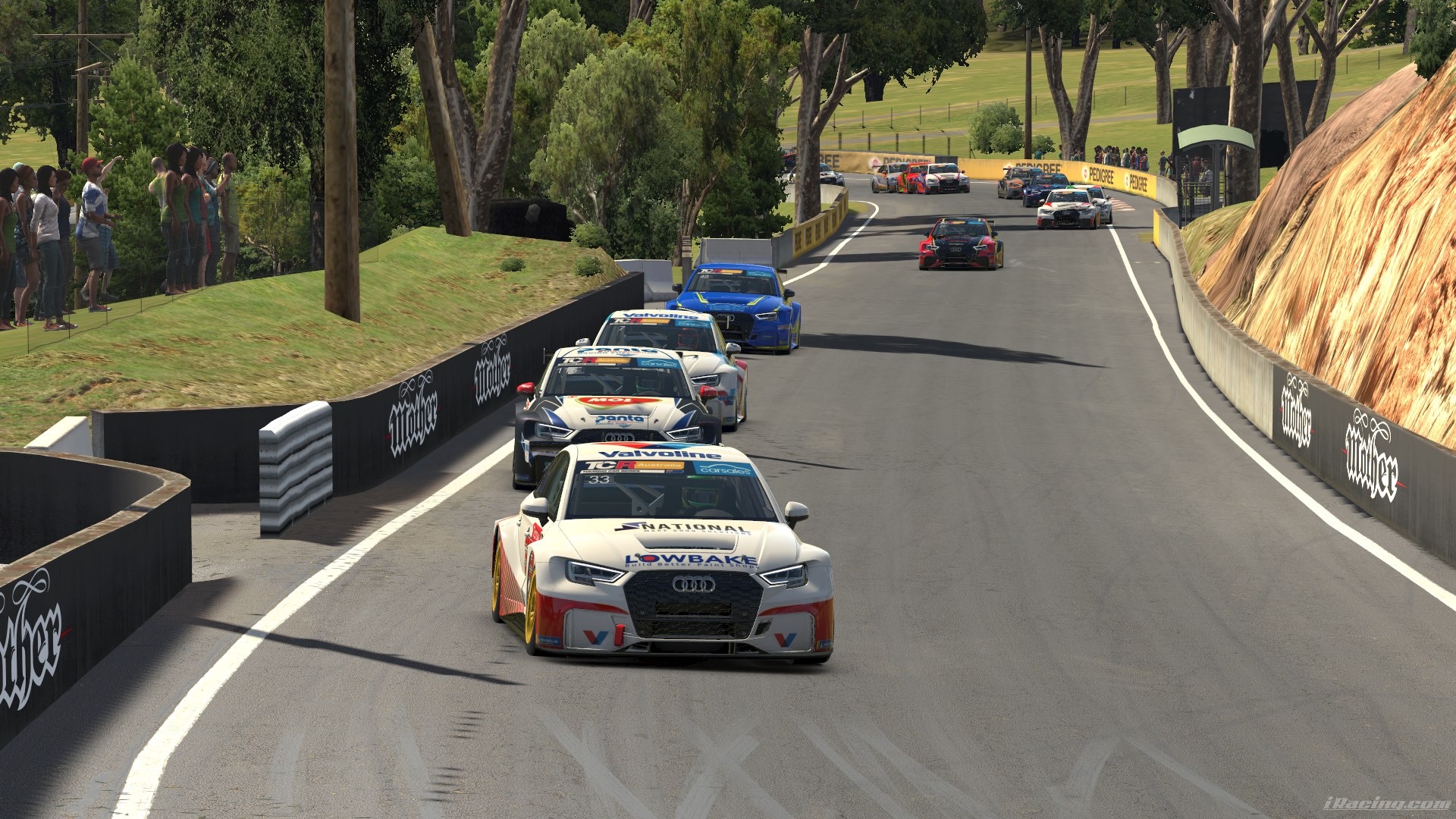 A mammoth 52-car grid was assembled for the opening round of the ARG eSport Cup for the first round of the carsales ARG eSport Cup at Mount Panorama, Bathurst.
carsales TCR Australia race winner Dylan O'Keeffe fired the first shots of the night, with the Garry Rogers Motorsport Renault driver starting from pole ahead of Sutton. The pair built a solid gap on the field as the pair swapped positions throughout the 30-minute battle with Sutton taking the win by three-tenths of a second after making a pass for the lead up Mountain Straight into Turn 2.
James Golding crossed the line in sixth, followed by Luca Ciacomin, driving the Michael Caruso Team Valvoline GRM car.
The top 26 was reversed for the second race, Aaron Cameron, in the Team Valvoline GRM car finishing in third, Giacomin (8th), Golding (9th) and O'Keeffe (10th) completed the top 10.
The next round of the carsales ARG eSport Cup will be held at Zolder in Belgium on April 9, starting at 8pm AEST.
Points after Round 1 – GRM Drivers
2 – Dylan O'Keeffe – 61
4 – James Golding – 54
5 – Luca Giacomin – 53
15 – Aaron Cameron – 36
31 – Jordan Cox – 10
48 – Ben Bargwanna – 1

NOTE FROM THE AUSTRALIAN RACING GROUP – We acknowledge that the streaming of the opening round of the carsales ARG eSport Cup was flawed and faulty. We are taking steps to ensure that there is not a repeat in Round 2 next week. We thank you for your patience and continued love for motorsport.