Stunning livery reveal for James Golding's ARG Cup entry
March 31, 2020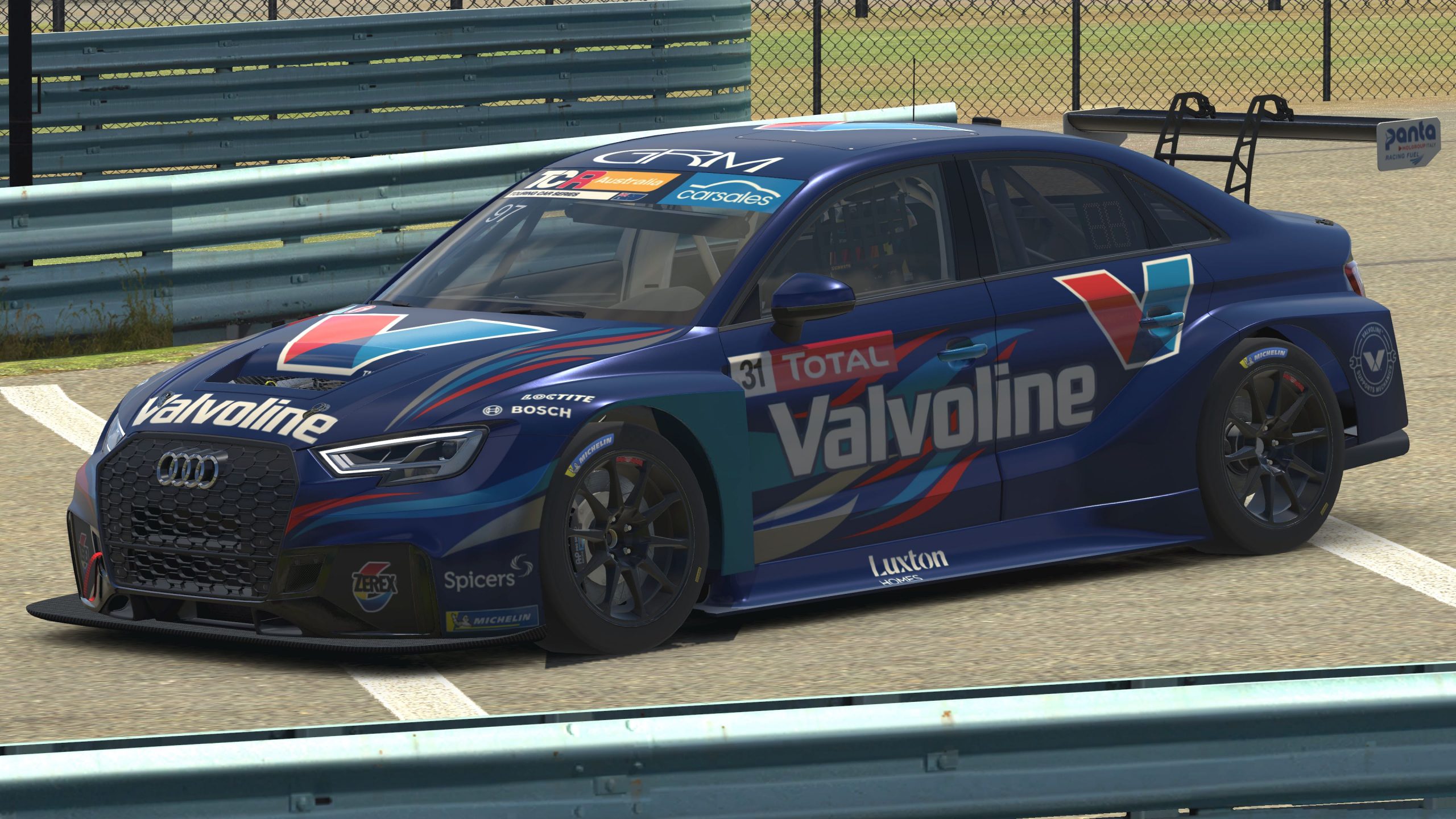 James Golding will compete in the opening round of the carsales ARG eSport Cup in a stunning rendition of his Valvoline S5000, adorning the Audi RS 3 TCR that is the 'donor' car for the first event this Thursday evening.
The carsales ARG eSport Cup is a new online series, borne out of the coronavirus pandemic that has kept the 'real life' motorsport world on ice.
The 10 round series will feature races for Audi TCR cars and Formula 3 cars at race tracks from all around the world, with this Thursday's opening round to be held at Mount Panorama, Bathurst.
All races will be run on the popular gaming software iRacing and streamed live and free on the TCR Australia Facebook and YouTube pages, among other outlets.
Golding is one of six drivers representing the S5000 class, including Thomas Randle, Tim Macrow, Ricky Capo, Brayden Willmington and Barton Mawer.
Golding, a former full-time Supercars driver with Garry Rogers Motorsport and pole-sitter at the cancelled Australian Grand Prix event, has been logging laps in his simulator at home and is keen to attack the mountain in the Audi TCR car.
"I've been doing a few laps in different cars, but the biggest challenge will be getting used to the front wheel drive TCR. It will be a challenge," said Golding.
"I've been doing some practice in Supercars, Formula 3, and the TCR. I should be competitive – there or thereabouts – but maybe not the fastest. I've seen some of the drivers entered and there are some really good sim racers.
"We're lucky that motorsport can be done from our homes with our sims, so it allows us to stay in  contact with the fans who will watch from home. So for us to be able to do that is pretty cool.
"Obviously we'd like to be out doing the real thing, but for the time bing, this is as good as gets."
The carsales ARG eSport Cup will be broadcast live and free on TCR Australia's Facebook and YouTube pages, with the first broadcast starting at 8pm AEDT this Thursday.