Bargwannas confirmed for ARG Cup
March 31, 2020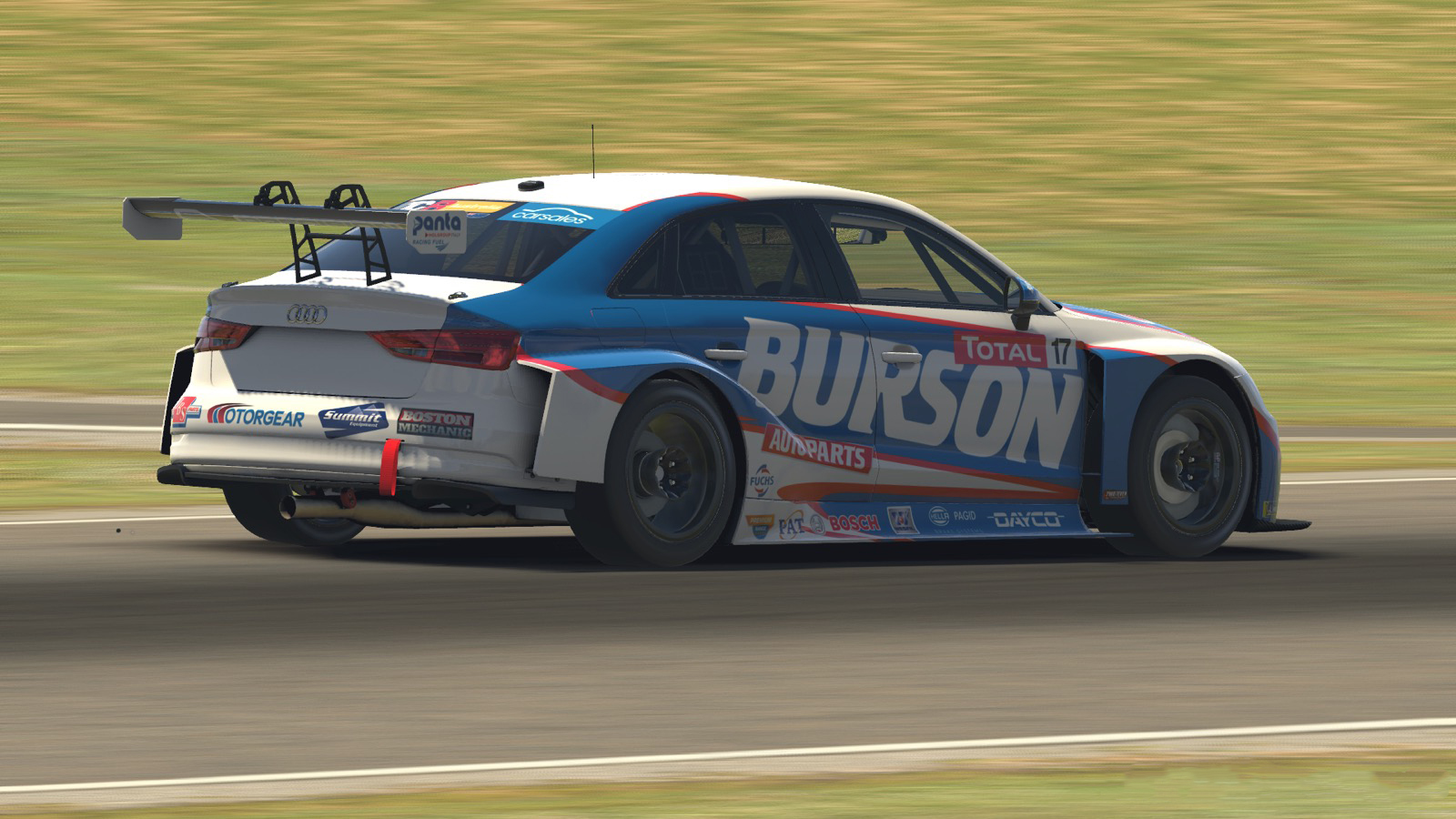 Jason and Ben Bargwanna will share an entry in the carsales ARG eSport Cup, kicking off this Thursday evening.
The father and son combination will take turns on their simulators, ensuring that at least one Burson Auto Parts entry will be on the grid in all 10 rounds.
The carsales ARG eSport Cup is a new online series, borne out of the coronavirus pandemic that has kept the motorsport world on ice.
The 10 round series will feature races for Audi TCR cars and Formula 3 cars at race tracks all around the world, with this Thursday's opening round to be held at Mount Panorama, Bathurst.
All races will be run on the popular gaming software iRacing and streamed live and free on the TCR Australia Facebook and YouTube pages, among other outlets.
Ben Bargwanna, currently competing in the Australian Formula Ford Series and confirmed as a future TCR Australia driver in the #17 Burson Auto Parts Peugeot, will take to the simulator for the opening round at Mount Panorama, Bathurst.
"The whole idea of racing in the ARG eSports Cup screams excitement," said Ben Bargwanna.
"To be able to race against some of the guys you watch on TV will be a whole lot of fun.
"I don't know a lot about iRacing but I'm eager to jump in and give it a crack.
"It's a great way to take our minds off the devastating events that are occurring around the world, and I hope people can enjoy some close exciting racing – something we haven't had for quite a while now.
"Bathurst being Round 1 will be mega. There's no better way to kick off the championship, and I'm lucky that I will have dad by my side to give me all of his knowledge."
Jason Bargwanna, a former Supercars race winner and Bathurst 1000 champion, is keen to step out of his comfort zone and compete in the online ARG Cup.
"This is whole new eye opener for me, my sim experience is Colin McRea Rally clamping a steering wheel to the coffee table and a stack of books holding the pedals from sliding across the floor!" he said.
"In the last couple of weeks I have discovered direct drive and refresh rate. This sim racing is seriously cool to watch, and damn competitive. We all compare ourselves to our team-mate, and mines going to be tough to beat. Ben is a bit of a gun on these things and hoses me.
"These blokes all talk about having a laugh and a bit of fun, but I bet this will be full on and great to be part of. Ben is already trash talking with the other drivers and they are winding each other up."
Bargwanna also said that he has been encouraged to see the motorsport fraternity work closely together during these tough times.
"This whole situation is tough on a lot of people and its hard to watch so many people under so much stress both health wise and financially," he said.
"The motor racing industry employees so many people and is really hard to deal with at the moment for the whole racing family. I like the fact we can all, racers and fans, work with each to get through this, as well are all in this together.
"Motorsport certainly teaches you to be resilient and you learn to adapt and be ready for the unknown. So we can apply some of those lessons, stay home and adapt in a way we can get through this, and we will get through this."
The carsales ARG eSport Cup will kick off this Thursday.