Reigning Bathurst 1000 winner secures S5000 start at AGP
February 17, 2020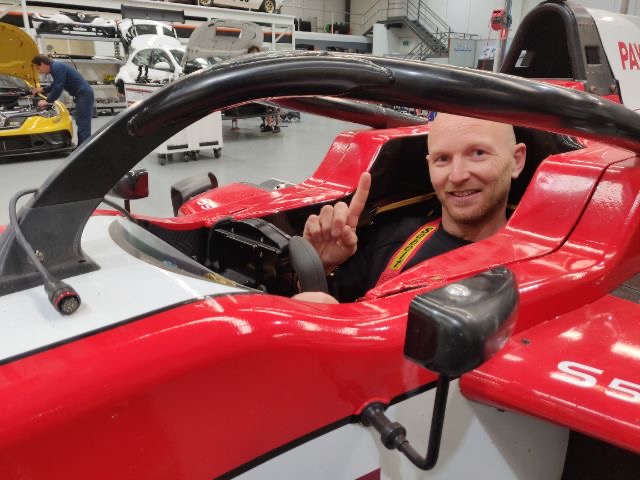 He has made his mark on Mount Panorama, and now Alex Premat will make a return to completive open wheel racing at the Formula 1 Rolex Australian Grand Prix, driving an S5000.
Premat will compete in the opening round of the inaugural Australian S5000 Championship, driving a Garry Rogers Motorsport-prepared entry.
The Frenchman is no stranger to the Albert Park course, having competed there during his two-year stint as a full-time driver at GRM in its Supercars Championship.
While no longer full-time in the championship, he has become a regular endurance driver in the category, culminating in victory at Australia's most famous motor race last year – the Bathurst 1000 – alongside Scott McLaughlin.
But before he made a name for himself in Supercars, Premat was an up and coming open wheel star, competing against the likes of world champions Nico Rosberg and Lewis Hamilton.
In fact, Premat was team-mates with Rosberg and Hamilton in the GP2 Series at ART Grand Prix in 2005 and 2006 respectively.
While Premat's Formula 1 dream ended prematurely, the 37-year-old has amassed a world of experience, including stints in the DTM and various sportcars series and events, including the 24 Hours of Le Mans.
Premat's drive with GRM's burgeoning S5000 program can be seen as a feather in the cap of the famous Melbourne-based team. Premat is one of many drivers who have driven with the team in the past, left the squad, but invited back, evidence the team's genuineness and family values.
Premat is one of at least four recent drivers, including Garth Tander, James Moffat, Jason Bargwanna and Michael Caruso who have returned to the team after stints away.
The Frenchman had an initial seat fitting at GRM today, and will get his first opportunity to drive his GRM-prepared S5000 car at Winton prior to the AGP.
The opening round of the Australian S5000 Championship at Albert Park will see a practice session and qualifying on Thursday, with one race on each of the remaining three days.
Premat will be one of two high profile international guests, with former Ferrari and Brawn F1 legend Rubens Barrichello confirmed to race in the S5000 class.
QUOTES
Alex Premat
Driver, GRM S5000
"I'm pretty excited to join the team GRM for the opening S5000 race in 2020," said Alex Premat.
"I think it is going to be pretty cool and pretty fun.
"It has been a long time since I have driven a single seater. The last time was back in 2006 when I drove at ART Grand Prix with Lewis Hamilton. That was actually my last win in an open wheeler at Barcelona, so I'm really looking forward to being back in one of these cars.
"And I'm especially excited to be racing at the Melbourne Formula 1 event. I did two years in the Supercars, and it was pretty good. It;'s a great event with a great atmosphere.
"Also, to be back with Garry, Barry and the GRM team is awesome. I need to learn the car, the big engine, big downforce, but it will be a good challenge.
"In one event, it is hard to know what the target is going to be, but for sure, we've seen in the other races that the team wants to win and we'll try and do the best job possible."