Dylan O'Keeffe crosses the border for 2020 TCR assult
February 13, 2020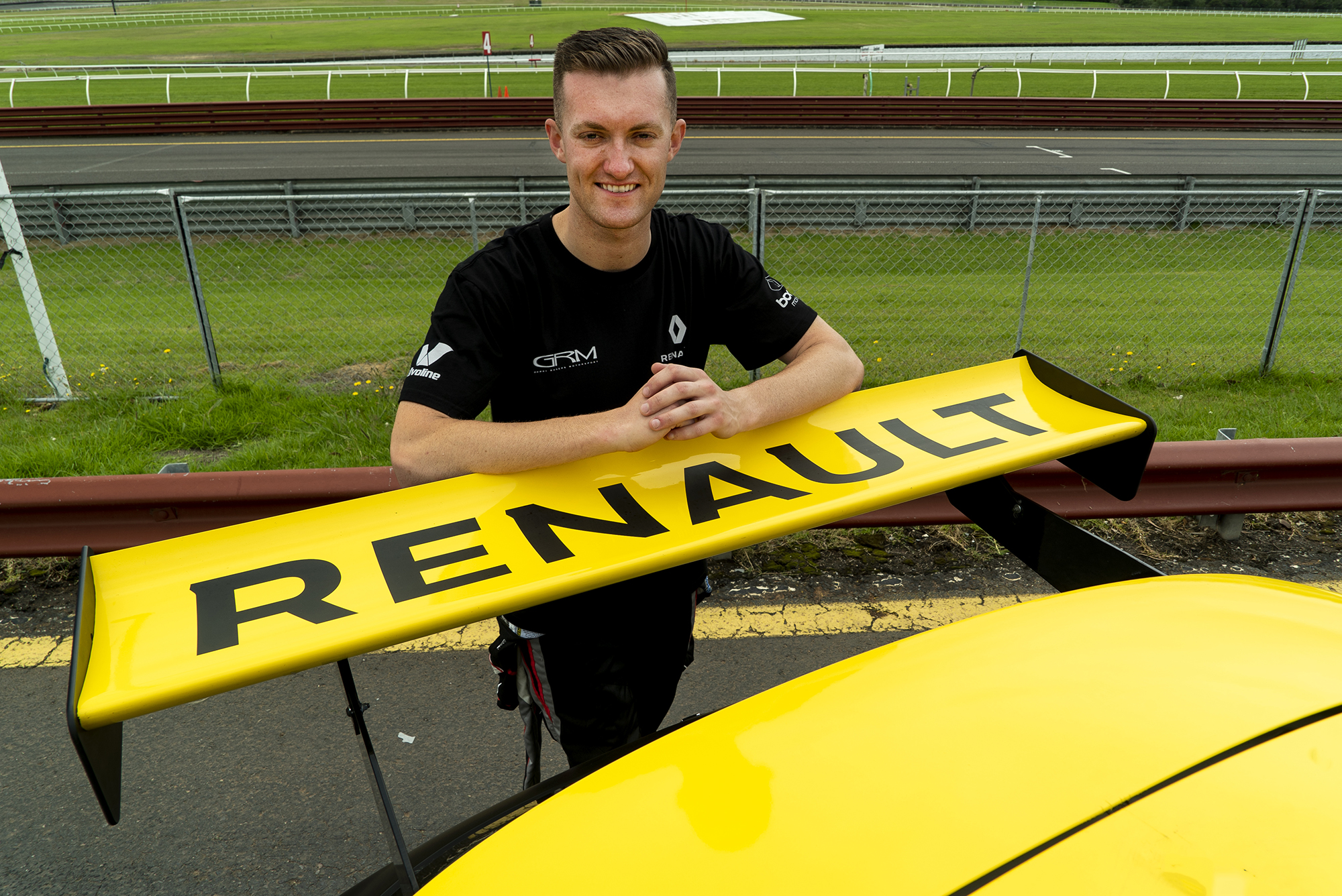 Dylan O'Keeffe has changed allegiances from Italy to France for the 2020 TCR Australia Series, switching from Alfa Romeo to Renault for his second season in the growing touring car category.
Driving an Alfa Guilietta for Ashley Seward Motorsport, the Melbourne racer was one of the main title protagonists last year; as well as recording four race wins and eight podiums, O'Keeffe also received the Astrontech Award for achieving the most pole positions of any driver.
This season, O'Keeffe will continue in the TCR category, driving a Renault Megane RS for Garry Rogers Motorsport. O'Keeffe is no stranger to the GRM outfit; as well as racing for them in last year's Dunlop Super2 Series, he continues to work full-time at their workshop during the week.
Appropriately, one of O'Keeffe's main duties has been assisting with the preparation of GRM's fleet of TCR cars, and he sampled his 2020 ride during a test day at Sandown earlier this week.
"I had spent that much time around the Renault TCR car at work, I felt like I knew it intimately before I even got behind the wheel, so it was cool to finally turn some laps in anger," O'Keeffe said.
"Compared to the Alfa, the biggest difference is with the gear selection; it's the only car in the field that doesn't have paddle-shift, but I got used to it very quickly.
"In terms of performance and handling, it feels very similar to the Alfa; the fundamental driving style is much the same.
"We had a good setup out of the box at Sandown, and I was able to punch out some competitive times throughout the day."
O'Keeffe said he's pleased to continue his relationship with GRM, as both an employee and a racing driver.
"During the week, the GRM workshop is a great place to work – you're always surrounded by a passionate and enthusiastic group of people who will do anything for each other.
"On the racing side, GRM has always had a reputation for nurturing young drivers, but this year we've got a really good mixture of youth and experience with people like Jason Bargwanna and Michael Caruso driving for the team, and James Moffat who will be in the other Renault. There will be a healthy mixture of ideas and driving styles, which will push the whole team forward."
GRM team owner Barry Rogers paid credit to O'Keeffe's contributions to the organisation.
"Dylan has embraced the GRM way and is a tremendous asset to our workforce," Rogers said.
"To retain Dylan as part of the GRM racing roster in a Renault Megane RS TCR car after such an impressive season last year in Super 2 with GRM and the Alfa with ASM is a big positive."
The 2020 TCR season kicks off with the non-championship TCR Asia Cup event at the Australian Grand Prix, 12-15 March, followed by the first points-paying round at Sydney Motorsport Park a fortnight later.