Aaron Cameron to drive GRM Peugeot
February 12, 2020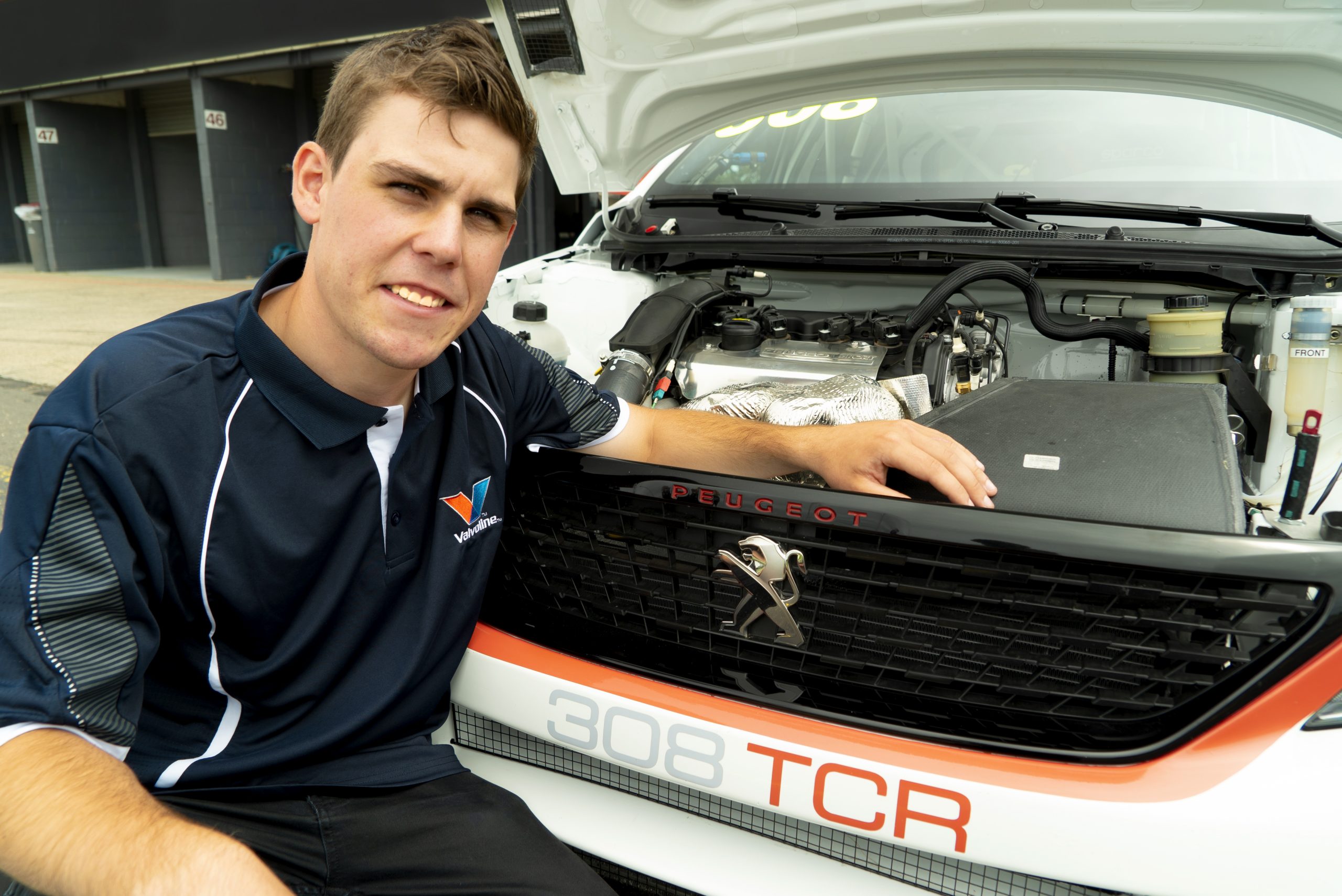 Aaron Cameron has signed with GRM Customer Racing and is aiming to improve on his standout performances in the inaugural carsales TCR Australia Series result last year
Cameron, 20, will drive one of GRM's new Peugeot 308 TCRs, and in traditional GRM style, will work within the team's fabrication department to allow him to get a stronger understanding of the inner-workings of a race team.
Young guns working within the GRM organisation is normal practice, with drivers like Lee Holdsworth, Michael Caruso, Scott McLaughlin, Dylan O'Keeffe and James Golding all serving their apprenticeships on the workshop floor.
Cameron drove a Melbourne Performance Centre Volkswagen Golf to third overall last year, upstaging a number of big name drivers to firmly cement himself as a future champion of the sport.
His talents were spotted by British touring car hero Matt Neal, who gave Cameron the opportunity to test one of his touring cars at Silverstone late last year.
Cameron will be one of three Peugeots competing in the TCR Asia Pacific Cup at Albert Park, with former Bathurst 1000 winner Jason Bargwanna and Peugeot Sport star Julien Briche confirmed starters in the French brand.
Cameron will carry the #17 on his Peugeot 308 this year, with the full commercial package to be confirmed in due course.
The opening TCR Series event for 2020 – the carsales TCR Asia Pacific Cup – will support the Formula 1 Rolex Australian Grand Prix on March 12-15.
The opening round of the carsales TCR Australia Series will be held at Sydney Motorsport Park on March 27-29.
QUOTES
Aaron Cameron
Driver, Peugeot 308 GRM Customer Racing
"It's great to be back in my second year of TCR and I'm really excited to join GRM," said Aaron Cameron.
"They have a massive heritage in Australian motorsport and hopefully we can work together well and get this Peugeot up the front.
"Last year was great with Melbourne Performance Centre. They got me on the map and we enjoyed some good results – a race win in the last round at The Bend, plus third win the championship.
"This year with GRM, we are hoping to be back in the top three and we'll see where the year takes us.
"It's also really cool that I'll have the chance to work with the team in the workshop during the week. There is so much more to racing cars than just sitting in the driver's seat. I'm looking forward to all the things that I'll learn with such a professional team."
Garry Rogers
Garry Rogers Motorsport
"Aaron really showed great potential last year, and to come away third overall in such a competitive series showed us that he is the type of guy we want to work with," said Garry Rogers.
"He was also very open to being part of our workforce too, so it will be good to show him what an honest day of work is really like.
"But the first thing we need to do is get him a nick name, and as you know, when we give one, it sticks with you for a lifetime!"