James Golding to return to S5000
October 24, 2019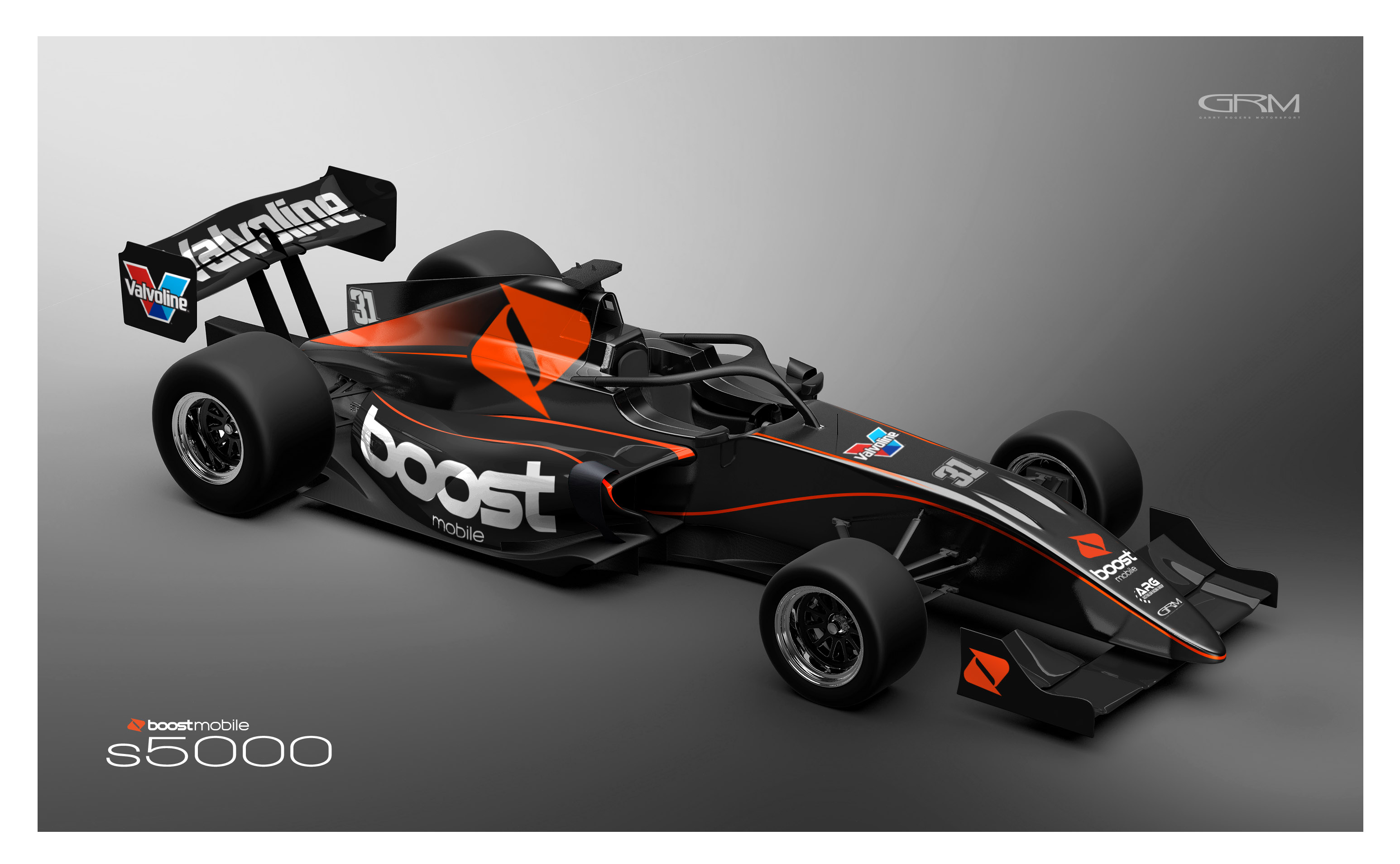 Garry Rogers Motorsport has confirmed that James Golding will return to the second S5000 event at The Bend Motorsport Park next month.
Golding, the winner of the inaugural S5000 feature race at Sandown last month, will drive a BOOST Mobile and Valvoline-supported car, run by the famous GRM team.
GRM hit the headlines last week when team owner Garry Rogers confirmed that he would withdraw his entries from the Supercars Championship – breaking a 24 year spell in the category.
The team's future is now focussed on leading the build, development and expansion of S5000, plus its entries in the burgeoning TCR Australia Series.
The GRM team is responsible for the technical development of the all-new S5000 open wheel cars, completing the design and construction of the cars at its Melbourne-based workshop.
Golding is the first driver to be confirmed for the second S5000 event at The Bend, with more drivers to be confirmed in the lead-up to the November 15-17 race.
At Sandown last month, 13 cars competed in front of a record Shannnons Nationals crowd.
The S5000 events at Sandown and The Bend are a prelude to a full Australian S5000 Championship in 2020 which will kick off at the Formula 1 Rolex Australian Grand Prix in March. The full 2020 calendar will be announced in due course.
QUOTES
James Golding
Driver, GRM S5000
"It's awesome to get another opportunity to drive the S5000 for a second time at The Bend,' said James Golding.
"Sandown was such a great experience and the cars were awesome to drive, so I reckon they are going to be pretty spectacular around The Bend. I have no doubt that we are going to see a new lap record set.
"To have BOOST and Valvoline on board makes it extra exciting too. They have been a great supporter of mine and GRM's this year and it will good to represent them in S5000.
"The news that GRM is leaving Supercars is a bit sad, but the other hand, the team has some really positive stuff coming now and this is the first of many."
Garry Rogers
Team owner, GRM
"James did a fantastic job in the opening S5000 round so it made sense for us to enter him in the second S5000 event," said Garry Rogers.

"I think James even surprised himself with how competitive he was at Sandown. He had never raced a wings and slicks car, so to be able to go head to head with guys like John Martin and Tim Macrow was an excellent result.
"I'm looking forward to seeing the S5000s on The Bend track. This is a circuit that will suit these cars perfectly. They will be fast, but they will also produce good racing and that's exactly what the fans want to see at the track and on TV.
"The messages of support that our team has received since last week's news has been fantastic and overwhelming. All of our fans have said that they'll continue to support our team, no matter what we do, and let me tell you, we have plenty going on!"