Supercars star James Golding completes 13-car S5000 Sandown grid
September 19, 2019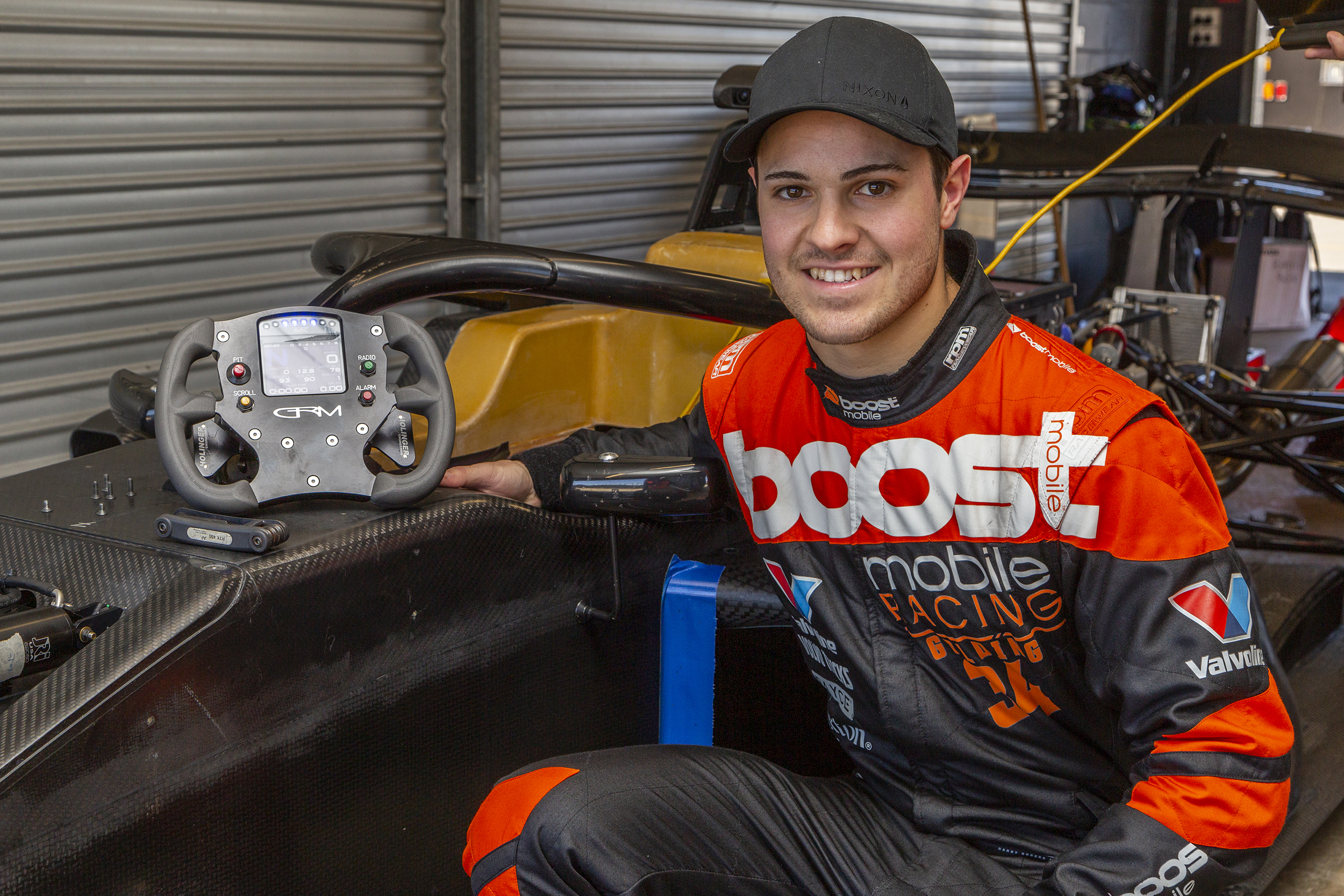 Garry Rogers Motorsport has confirmed that James Golding will be amongst a 13-strong field of brand-new S5000 cars at Sandown this weekend.
Golding, who drives for GRM in the Supercars Championship, will take on a new challenge behind the wheel of the V8-powered open wheel racer, locking in a strong 13 car grid, full of experienced campaigners and young chargers.
After the test at Phillip Island yesterday, it looked like the field would be reduced to a maximum of 12 after Barton Mawer damaged his car in an incident. After assessment, Mawer's privately-run team has elected to take over another chassis (previously tested by Superbike rider Beau Beaton) for Sandown.
Golding has enjoyed a number of tests in the S5000 car, thanks to his links with S5000 car constructors and Supercars team GRM, however, it wasn't decided until the end of the test yesterday that he would take his place on the grid. The 23-year-old wanted to be sure that he was comfortable in the wings and slicks cars that are vastly different to what he is accustomed to.

The S5000 field is headlined by former Formula 1 race winner Rubens Barrichello and Australian international Matthew Brabham, with a field full of young guns and established stars keen to etch their name into history as the inaugural S5000 race winners.
Teams will unload their cars at Sandown today with practice kicking off tomorrow followed by qualifying and racing on Saturday and Sunday.
Tickets can be pre-purchased or bought at the gate, and for those unable to make it to Sandown for the historic first event, the races will be broadcast live, free and in HD on SBS, or via the live stream.
FINAL SANDOWN S5000 GRID
Car No. Driver Team Sponsor(s)
8 Alex Davison Team BRM Astrontech
11 Michael Gibson Australian Racing Enterprises ACM Finance / WM Waste / Apex
22 Tom Alexander AGi Sport
23 Tim Macrow MTEC Motorsport Equity One / Holinger / Boylan Group
24 John Martin AGi Sport AGi Sport
27 Barton Mawer Milldun Motorsport
33 Tim Berryman Team BRM
34 James Golding Garry Rogers Motorsport
38 Will Brown Eggleston Motorsport Eggleston Motorsport
83 Matt Brabham MTEC Motorsport Paynter Dixon
92 Ricky Capo Modena Engineering
97 Taylor Cockerton MTEC Motorsport
111 Rubens Barrichello Team BRM PAYCE
QUOTES
James Golding
Driver, Garry Rogers Motorsport S5000
"I'm really looking forward to racing at Sandown. It's going to be a great race weekend," said James Golding.
"I'll admit, I wasn't too sure about racing in this new category, but as I've done more laps and gradually gone faster. I feel much more comfortable and confident in the car.

"Now, I'm really enjoying them and I'm starting to get a better hang of it.
"The cars have been improving as we've been going. I've had a couple of test drives now, and we've made tweaks to make it more settled. We'll make some more tune ups to it for Sandown, which is going to provide another new challenge.
"I really think it will be a great spectacle. I will will be good to get some people down there and check them out. They sound awesome and I'm sure everyone will really enjoy it."