Brand-new S5000s make track debut at Phillip Island
August 28, 2019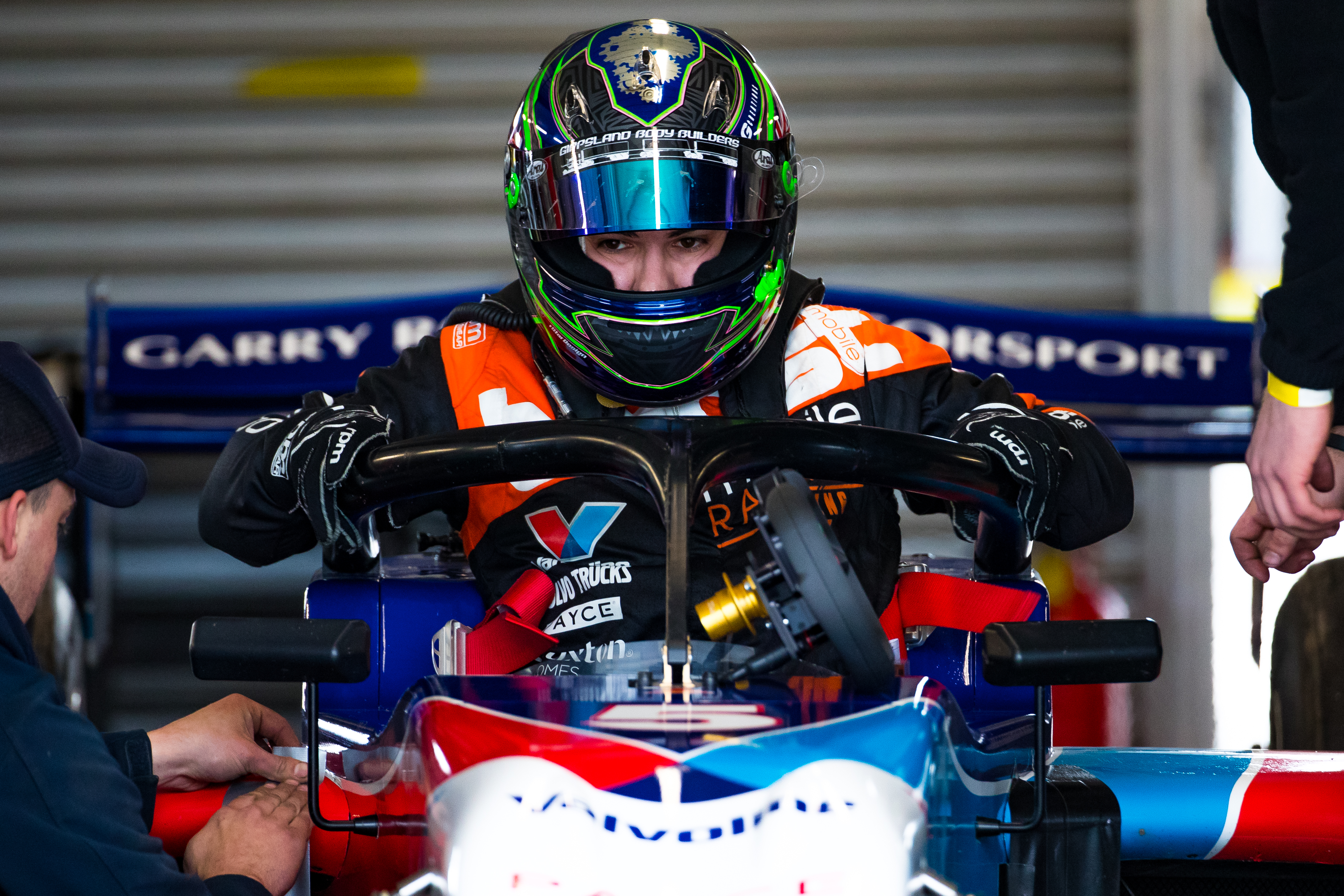 Four brand-new S5000 cars have hit the track for the first time at Phillip Island today, as the excitement builds towards the category's historic debut at Sandown next month.
In a test and evaluation day instigated by category car manufacturers Garry Rogers Motorsport, today marked the first time that multiple S5000s were on track together.
Among the drivers who enjoyed laps in the new cars included GRM Supercars driver James Golding, TCR race winner John Martin, Formula 4 champion Luis Leeds, Australian international racer Ricky Capo and road biker Beau Beaton.
Also making their first appearance with the cars were two Australian open-wheel race teams, including Team BRM, who have confirmed they will run two cars in the S5000 class. Also present was AGI Sport, who were looking after cars of John Martin and Luis Leeds.
Four brand-new, never-driven-before cars were on track, as well as the prototype chassis that continues to adorn the Valvoline livery, were clocking miles at the Island circuit, conducting 20 minute sessions.
After a morning of faultless running by the new cars, the day was called at 3pm due to heavy wet weather conditions.
The next time a large group of S5000 cars will be on track will be back at Phillip Island in the week leading into the Sandown event on September 20-22.
QUOTES
James Golding
"This car is great for this track. The car can really spread its wings and get good speeds. Coming into turn one is definitely hairy!" Said James Golding.
"We made a few changes with car to get it a bit more balanced. It started on the edge, but we have made it settled and starting to get more up to speed. It was certainly very fun to drive.
"I would love to race one. They are an awesome car to drive, and having 15 on the grid, would be absolutely awesome.
"I don't know what's planned for me at this stage, but I'd definitely love to do it."
John Martin
"Phillip Island is usually really cool to drive, but in a car like S5000, this place comes alive," said John Martin.
"I had a couple of runs this morning, and it was mega. This car is so much fun to drive. Everyone here has had a pretty good day. It has gone really well.
"I'm reasonably close to locking in Sandown. I want to be there, but in this sport, nothing is done until it is signed.
"I need to work on a few things to get some support. I definitely want to be there. I'm 50 percent sure that I'll be there – I just need to work on a few things to make it happen."
Luis Leeds
"This car is a beast. Phillip Island is my favourite track, and to have the opportunity to go out there, have a blast, enjoy the horsepower, the aerodynamics, it's awesome," said Luis Leeds.
"I pooped my pants when I first got in it! I was wheel spinning in fourth gear, so you have to tame the beast. I've driven a lot of open wheelers, cars with lots of grip, but nothing with this much horsepower.
"They also have so much performance under brakes. They blew my mind, because they do things that you feel aren't possible, so it was really cool."
Beau Beaton
"It was daunting. The car has a lot of horsepower and two extra wheels compared to what I'm used to," said Beau Beaton.
"It's unfamiliar territory, but the positive was that the track is something that I know very well.
"I think anyone would be silly not to take an opportunity like this. Ken and Barry Horner rang me up, out of the blue, and there was no way I was going to say no. It would be a regret for the rest of my life if I didn't do it."
Ricky Capo
"It's so much fun. The car has so much power and a lot of downforce, so to come here to Phillip Island, it has been a lot of fun and getting more confident as the day progressed," said Ricky Capo.
"Down the main straight, it has so much power, and you definitely feel it. The amount of downforce that this car has is really exciting."