Boost Mobile Racing Supercars drivers set for first taste of S5000
August 15, 2019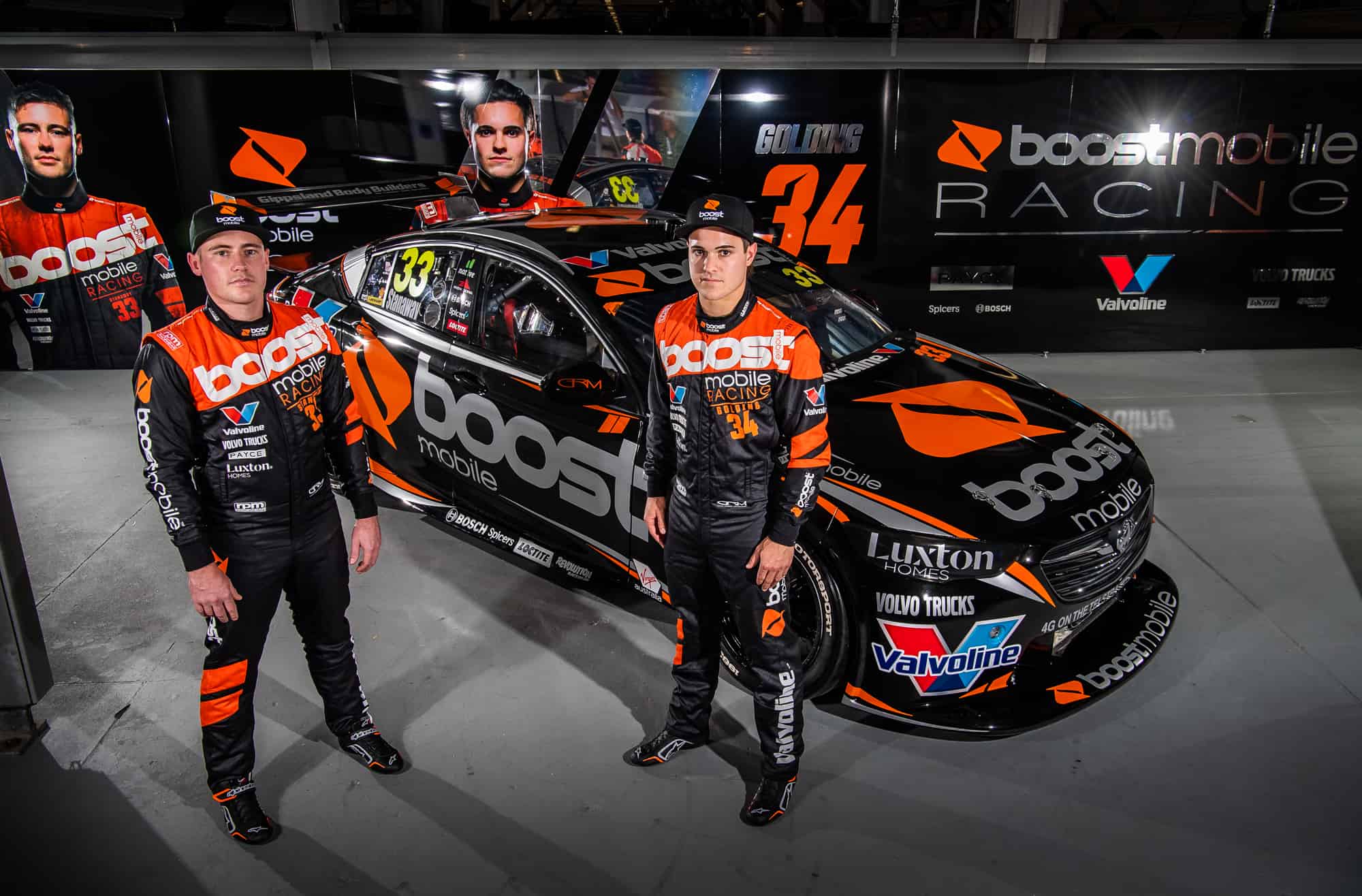 Garry Rogers Motorsport will give both Richie Stanaway and James Golding their first drives of an S5000 race car at Winton Raceway today.
Stanaway and Golding, who both have open wheel motorsport backgrounds, will shake down one of the new GRM-built S5000 cars as excitement builds towards the category's debut at Sandown on September 20-22.
The drive will also act as an important test for Richie Stanaway, as it will be the first time that he has driven a race car since injuring his neck in May.
Stanaway has been undergoing intense rehabilitation after aggravating an old injury from a previous racing incident. The GRM team, constructors of the S5000 race cars and entrants in the Supercars Championship, will monitor Stanaway's progress in the test with the view of seeing him return to his drive in the #33 Boost Mobile Commodore ZB at The Bend Motorsport Park next weekend.
Stanaway completed the majority of his junior racing in open wheel race cars, starting in New Zealand Formula First and Ford before heading overseas in various wings and slicks category. His highlight came in 2011 when he won the prestigious German Formula 3 Championship.
Golding also started his racing in Formula Ford, finishing third in the 2014 title after a close fight that eventually fell the way of current Tickford Racing driver Thomas Randle.
The test will mark the first time that one of the new S5000 cars has run, after all of the previous track sessions have been completed by the Valvoline-liveried prototype chassis.
Later this month (August 28), five S5000 cars will be taken to Phillip Island for an official test day for interested parties to sample the cars.
QUOTES
Barry Rogers
Garry Rogers Motorsport
"This is an important test for our S5000 program as we work towards the Sandown debut of S5000," said Barry Rogers.
"With all of the lessons that we've learned from the prototype chassis, we'll get a chance to give another car a run. We are confident that there will be very few, if any teething problems and our drivers will be able to get down to a lap time quickly.
"Both Richie and Jimmy (Golding) are very experienced drivers in all manner of cars. I think they are going to really enjoy the experience.
"Obviously, the test also gives us a chance to have a look at Richie's health and fitness and see if he is ready to jump back into his BOOST Mobile Supercar for The Bend and beyond."
Richie Stanaway
Driver, Boost Mobile Racing
"Looking forward to getting back in a car and making sure my neck has recovered as expected," said Richie Stanaway. 
"I've obviously been out of a Supercars seat for a while. My rehabilitation has gone well and I feel that I'm ready to get back into it, but both the team and I want to make sure that I am fully fit before committing to The Bend and beyond. The S5000 test will definitely let all of us know if I'm ready or not.
"I haven't driven an open wheeler since my last GP2 race in 2015 so I'm looking forward to getting back in one and seeing how it feels and hopefully I can contribute somewhat to the development of the new car". 
James Golding
Driver, Boost Mobile Racing
"I'm looking forward to driving the S5000. The early stages of my career was in all Formula Ford, so to get back in an open wheeler is going to be really cool," said James Golding.
"This will be the fastest car that I've ever driven, so I'm sure it is going to be an eye opener.
"I've been watching the GRM guys work hard on building these cars at our workshop, and I've always wanted to have a steer of one so to get the chance is going to be great. It will be fun and good to see what they can do."