S5000 Test and Evaluation day
August 7, 2019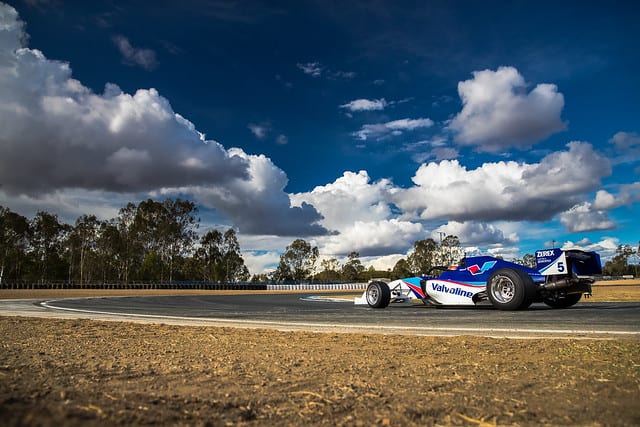 Test and evaluation drive day scheduled at Phillip Island for S5000
Interested parties are being invited to a test and evaluation drive day in the brand-new S5000 open wheel race cars at one of Australia's best race tracks, Phillip Island.
Garry Rogers Motorsport is bringing five of the cars to Phillip Island on August 28, allowing confirmed and potential drivers and teams an opportunity to sample the cars before the new category kicks off in anger at Sandown Raceway on September 20-22.
Category owners, the Australian Racing Group, is suggesting that one or more high profile local and international drivers will be involved in the Phillip Island test, as well as the inaugural Sandown event.
Interest in the category is at an all-time high, with the car completing a series of test runs at Queensland Raceway last weekend, driven by Todd Kelly and John Martin.
GRM is fielding calls now regarding lease drivers or complete car purchases for the Sandown meeting (September 20-22) and The Bend Motorsport Park (November 15-17).
There will also be another test day prior to the Sandown event, also at Phillip Island, on the week of the Sandown meeting.
For more details on the test day and/or Sandown packages, contact Garry Rogers Motorsport.
CONTACT GRM FOR DETAILS

Phone >> 03 9793 6933
Email >> barry@grmotorsport.com.au
QUOTE
Barry Rogers
Garry Rogers Motorsport
"There's been quite a bit of interest in S5000 after we took the car to Queensland Raceway last weekend," said Barry Rogers.
"To ensure that everyone gets a chance to, essentially, try before they buy, we have arranged a test day at Phillip Island.
"We will have five cars there and, in addition to the drivers that we have already committed to the day, you'll get a considerable amount of laps to get a good understanding of the cars.
"The Island test comes with a fee, however, if the driver commits to Sandown, we will give them half of that test money back to go towards their lease drive, or car purchase.
"Really, we want to see the genuine guys who are on the edge of their seat and come out and see what it's about.
"We firmly believe that the Sandown race meeting is going to be an historic day for Australian motorsport, with the return of high-powered open wheel race cars to our tracks. It's a very exciting time for our industry."