PB'S ALL AROUND FOR O'KEEFFE AT QR
July 30, 2019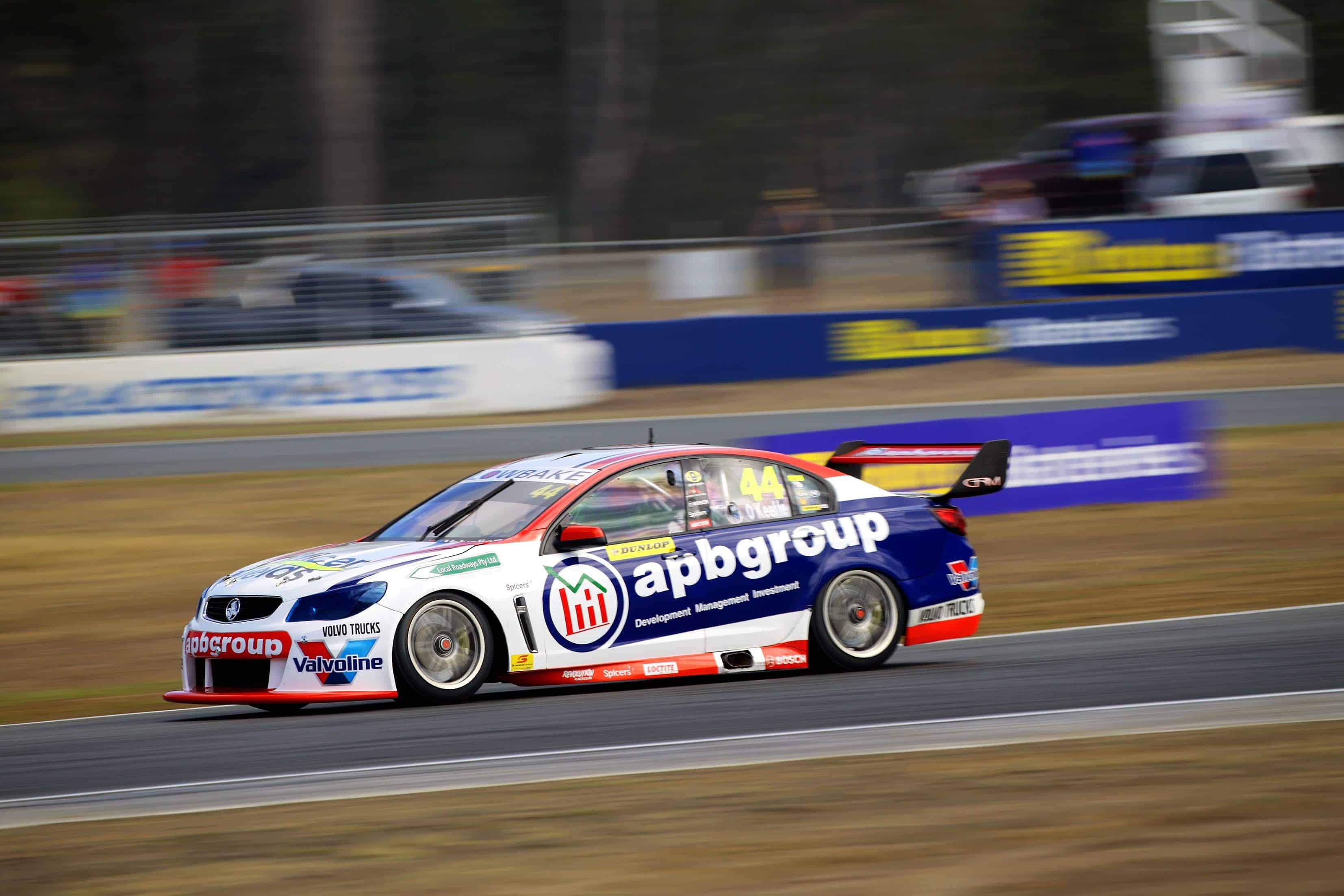 Super2 rookie stars with personal best qualifying, race and round results
Garry Rogers Motorsport Dunlop Super2 driver Dylan O'Keeffe has rated Round 4 of the series at Queensland Raceway as his strongest so far, after achieving his personal best qualifying, race and round results.

The highlight of O'Keeffe's weekend was his Sunday performance – in a high-pressure session, he qualified third before finishing fifth in the race. Combined with the ninth-place finish he achieved in the Saturday race, O'Keeffe scored enough points to finish in the top five for the weekend, and also improved four positions in the championship, moving from 12th up to eighth.

"Overall, it was my best weekend of the year with PBs all around," O'Keeffe said.

"We rolled out with a reasonably good car in practice, and our biggest strength was our pace on old tyres," O'Keeffe said.

"On Saturday, we didn't quite have the new tyre performance gain we needed, but the times were extremely close – I qualified eighth, but I was less than 0.1s behind fourth!

"I lost a few spots at the start of the race, but fought back to ninth at the end."

The 21-year-old Melbourne driver said his GRM team nailed the setup changes for Sunday.

"The crew made some tweaks overnight, and as soon as I started Sunday qualifying, the car immediately felt even better," O'Keeffe said.

"I went out on a new set of tyres and the car felt beautifully balanced, but another car stopped on track and there was a red flag just after I had started a flying lap.

"When the session restarted, everyone in the field only had the chance to do a single lap, and mine was good enough for third – I was stoked!

"Once again, I lost a few places off the line, but I had a good battle with Jack Perkins and was able to overtake him at Turn 3. In the second half of the race, I was the fastest driver on the track."

Start-line dramas aside, O'Keeffe said the Sunday sessions were his best since joining Super2.

"My starts are the main thing I need to work on, but everything clicked today – I felt confident, the car was good in both qualifying and race trim, and I had some battles against drivers with a lot more experience," he said. "It's a big confidence boost ahead of our next Super2 round at Bathurst.

While the Bathurst Super2 round is not until October, O'Keeffe will return to Queensland Raceway for Round 4 of the TCR Australia Series next weekend.