Renault Australia increases involvement with Garry Rogers Motorsport
July 25, 2019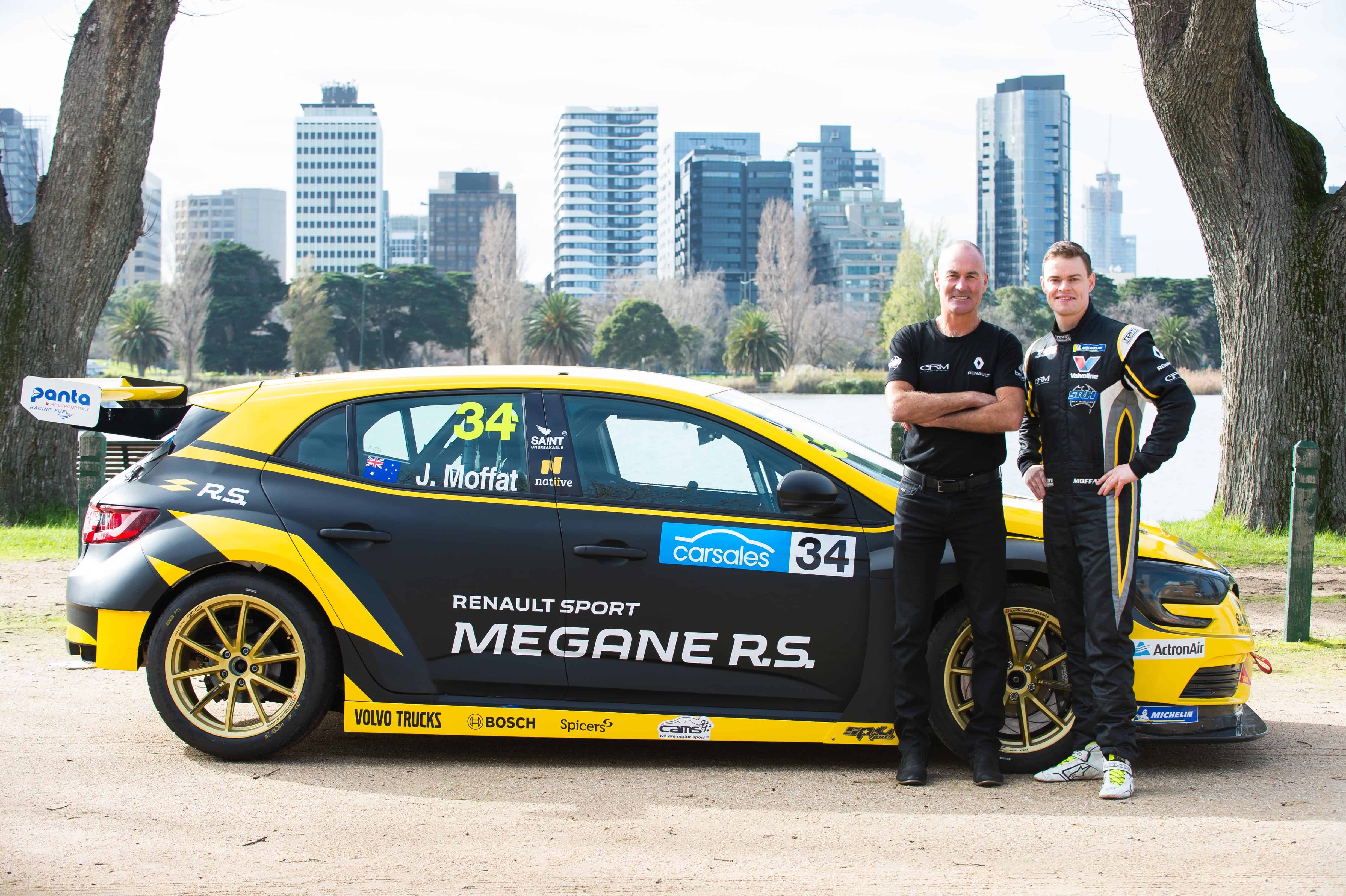 Renault Australia is joining forces with Garry Rogers Motorsport's TCR Australia team in a campaign to highlight the track to road capabilities of the Renault Megane R.S. range.
The Garry Rogers Motorsport entry driven by James Moffat will carry a special Renault Sport Megane R.S. livery for the upcoming TCR Australia round at Queensland Raceway (August 2 – 5).
In recent years Renault Australia has consolidated its partnership portfolio to put more investment into motorsport, to strengthen the connection to the brand's true racing spirit.
The sponsorship deal between Renault Australia and Garry Rogers Motorsport is the next step in their relationship, with the team already receiving parts support and a Renault Master Van from the manufacturer.
"We are proud to extend our motorsport association in Australia beyond Formula 1 and to continue to strengthen the connection between our racing heritage and our everyday road vehicles," Anouk Poelmann, Renault Australia Managing Director said.
"The performance of Garry Rogers Motorsport to date highlights the genuine racing pedigree of both the Megane R.S. and the team," she continued.
The sponsorship announcement comes in the same month that Renault Australia launched the limited edition Megane R.S. Trophy-R, the flagship performance vehicle for the brand.
The Megane R.S. Trophy-R will complete the current generation Megane R.S. range which has been available in Renault dealerships across Australia since late 2018. Each specification of the Megane R.S. offers a unique opportunity for racing fans to own a road car with all the DNA of a race car.
"Following the recent announcement that the limited edition Megane R.S. Trophy-R is on its way to Australian shores we felt this was an ideal time to extend our relationship with Garry Rogers Motorsport to further promote the Renault Sport Megane range to a wider and highly engaged audience," Anouk Poelmann, said.
"We have been watching the progress of Garry Rogers Motorsport and TCR Australia since it launched back in May and Garry, Barry and the entire team are already proving to be fantastic brand ambassadors for Renault," Poelmann continued.
"In a short time they have already built a solid fan base amongst existing Renault owners and motorsport enthusiasts and we are proud to take our relationship with them to the next step with this round sponsorship," she added.
James Moffat scored the first pole position for the Renault Megane R.S. in TCR worldwide at Tailem Bend earlier this month, backing it up with podiums in two of the three races, proving the pace and strength of the Megane R.S. in the TCR category.
"Over the years we have enjoyed support from some of the world's largest vehicle manufacturers and our most recent alignment with Renault through our Megane R.S. TCR program is something very special," Barry Rogers GRM Team Owner said.
"As a family owned and operated Motorsport operation that began in a small weatherboard shed in my grandparents back yard by my dad, Garry, in 1963 we are extremely proud of what we have been able to achieve in the 55 plus years following. There is no doubt that the ever present hands on approach of Garry has been a driving factor of this success, yet nothing would be possible without Garry Rogers Motorsport's tremendous workforce who deliver on Garry's dreams," he continued.
"In Motorsport terms there are very few manufacturers who can claim to have had the success that Renault have achieved. With 11 Formula One Renault powered Championships, a 24 hour Le Mans victory, multiple Formula E World Championships, Touring Car Champions in BTCC and numerous Renault inspired race categories such as Clio Cup and Renault 3.5 it is an honour to represent the Renault brand and the heritage of the R.S. (Renault Sport) division," Rogers continued.
"Personally I grew up admiring Rene Arnoux racing a Renault F1 car in the late 1970's and to have all time greats such as Michael Schumacher and Alain Prost winning F1 Championships with Renault power certainly illustrates the force of this company when it comes to Motorsport."
"At GRM we hope that we can inspire a new generation of Renault fans with our participation in the global Motorsport class of TCR with the Renault Megane R.S. in Australia," he added.
Available at dealers across the country the Megane R.S. is rooted in Renault's immense history in motorsport and brings to the roads the technologies and know-how Renault Sport has developed on the racetrack.