Ambitious tyre strategy gives Moffat and Renault pole at The Bend
July 13, 2019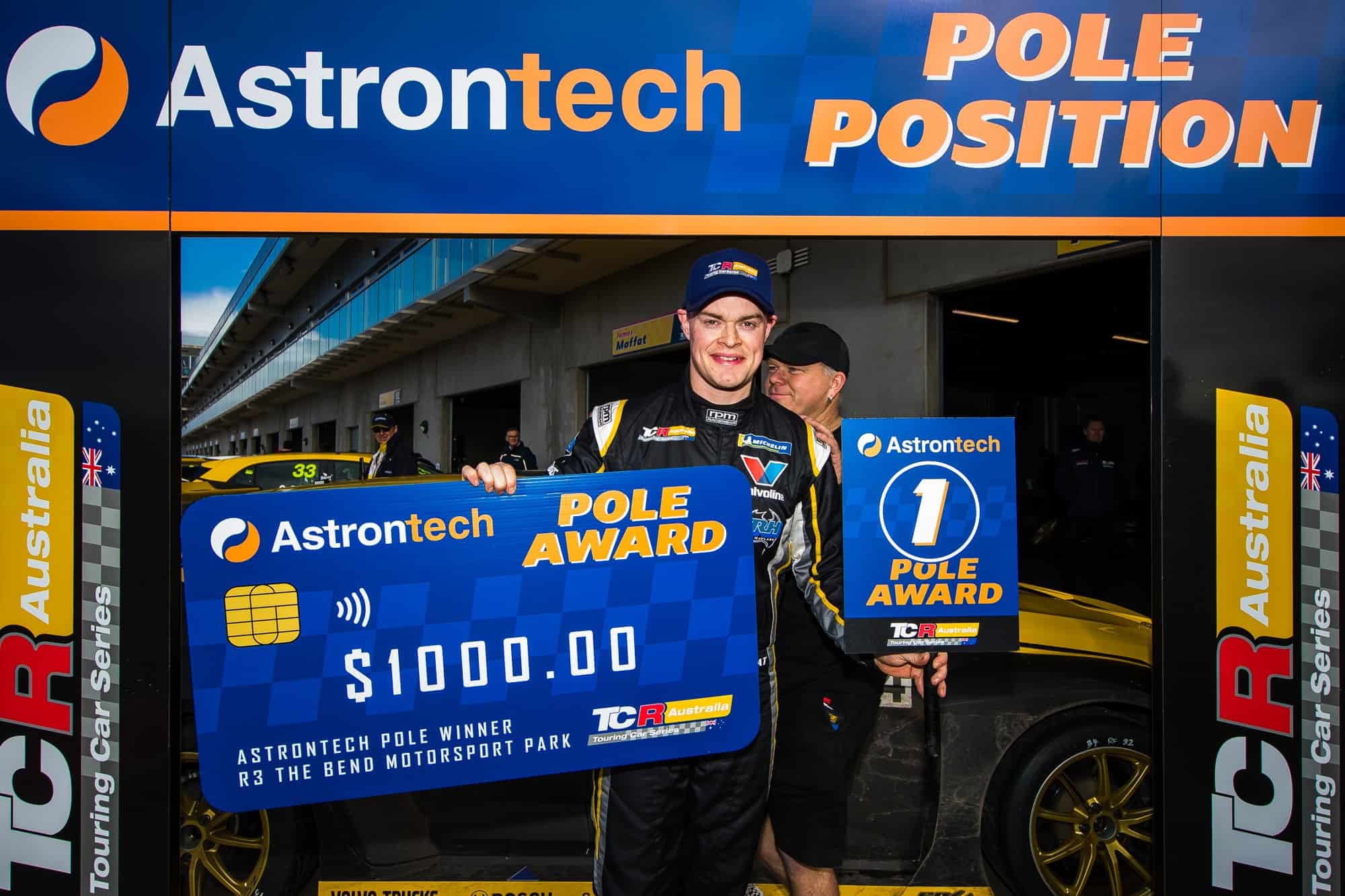 A massive tyre gamble paid off for James Moffat as he claimed pole position for the first of three races in the TCR Australia Series at Tailem Bend.
Mixing slick front tyres with heavily-treaded wet rears gave Moffat the grip he needed on for a late lunge with his Renault Megane, snatching top spot from early pace-setter Tony D'Alberto in a Honda Civic Type R.
Championship contender Dylan O'Keefe gave himself the edge over series leader Will Brown when he grabbled third on the grid with his Alfa Romeo Giulietta, while his rival struggled and was only 16th.
Moffat's mighty effort was payback for the team from Garry Rogers Motorsport, who worked overnight to repair his badly damaged Renault after he had been rear-ended at 140km/h by Brown in the wet opening practice in South Australia.
It also gave him the first pole position for Renault in global TCR racing.
"We had nothing to lose. The car was nowhere in the wet so we gambled on the tyres and it work," Moffat reported.
"I was able to snag the last lap as the track dried. And it's great payback for the crew after all their work."