O'KEEFFE READY FOR TROPICAL AUSSIE V8 ESCAPE
July 1, 2019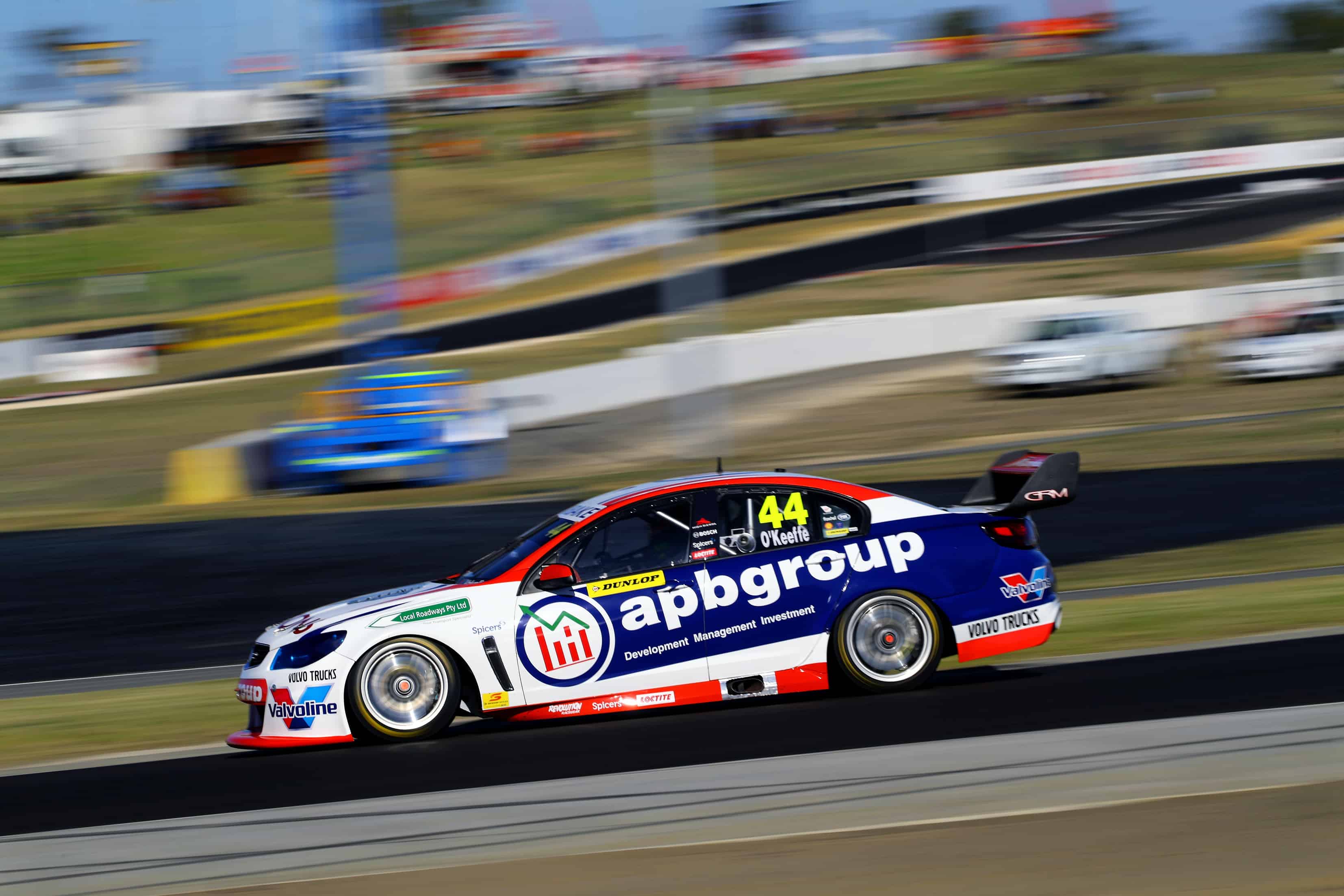 He's spent recent months enjoying fine Italian automotive engineering, but Dylan O'Keeffe is looking forward to escaping to the tropics in an Aussie V8 for Round 3 of the Dunlop Super2 Series at this weekend's Watpac Townsville 400.
O'Keeffe has established himself as one of the main title contenders in the new TCR Australia Series, winning a couple of races aboard his Alfa Romeo Guilietta. However, the 21-year-old says he's looking forward to being back behind the wheel of his Garry Rogers Motorsport VF Commodore Supercar.
"The TCR program has been a lot of fun and it's been successful so far, but there's still nothing that matches the power, sound and sheer grunt of the Supercar," O'Keeffe said.
"We had a test day at Winton last week, and it reminded me just how much I love the raw sensation of driving it."
In the opening two rounds of the Super2 Series, O'Keeffe has recorded strong results and heads to Townsville as the highest-placed rookie in the standings. He said the test day was a valuable opportunity to explore the effects of car setup changes, while fine-tuning several areas of his driving technique.
"The test day was very productive – we came into the day with a list of objectives, and we managed to tick them all off," O'Keeffe said.
"One of the main things I wanted to understand was the best way to prepare a new set of tyres for a qualifying run, because that was something that held us back during the last round in Perth.
"We did a couple of qualifying simulations and we definitely made progress, so hopefully I can put those developments into place this weekend. Like Perth, there are two qualifying sessions, so nailing our one-lap setup will be just as important as coming up with a good race package."
This weekend's Super2 round commences with practice on Friday, followed by qualifying and racing on Saturday and Sunday.
Dunlop Super2 Series – Round 3 Schedule
Friday, 5 July
10:00 – Practice 1 (40 min)
12:50 – Practice 2 (40 min)
Saturday, 6 July
9:25 – Race 1 Qualifying (15 min)
13:45 – Race 1 (21 laps)
Sunday, 7 July
10:05 – Race 2 Qualifying (15 min)
13:45 – Race 2 (21 laps)