Alfa Romeo car constructor excited by Australian results
June 13, 2019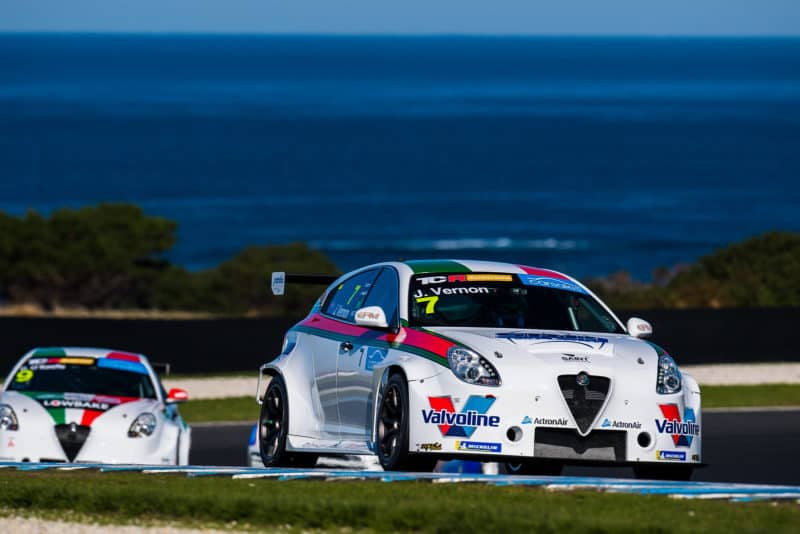 Romeo Ferraris is overwhelmed with the success its cars are having in the opening two rounds of the carsales TCR Australia Series.
Ashley Seward Motorsport driver Dylan O'Keeffe was on course for a clean sweep at Phillip Island, having claimed pole position plus victory in Races 1 and 2 until he was involved in a lap one collision that ruled his car out of the race.
The repair of O'Keeffe's car is currently being undertaken in a joint effort by ASM and Garry Rogers Motorsport.
The other Alfa Romeo, driven by Jimmy Vernon for GRM, also enjoyed some fast pace, only to be involved incidents that halted his progress.
Alfa Romeo's TCR homologation parter Romeo Ferraris is a small Italian-based team, and have been punching above their weight with strong results in the WTCR and other domestic TCR series.
Romeo Ferraris' Operations Manager Michela Cerruti says that she is excited by the success the Giulietta down under.
"We had many satisfactions from our customers racing around the world on the weekend," said Michela Cerruti, Romeo Ferraris Operations Manager.
"To wake up for two consecutive days with the fantastic news of pole position and victory in Australia is a great feeling!
"And to hear about one podium and a top five in America a very nice way to conclude the day.
"All this proves how are cars are able to compete and win at the highest level and in all kind of situations.
"It gives us great pride to see the Alfa Romeo Giulietta TCR by Romeo Ferraris playing a prominent role in all TCR series, and it is a fantastic reward for all the efforts that a small constructor like us is doing."
The next round of the carsales TCR Australia Series will be held at The Bend Motorsport Park, South Australia, on July 12-14.
Watch highlights of Round 2 at Phillip Island below.