GRM reveals striking look for Renault Mégane TCR cars
May 13, 2019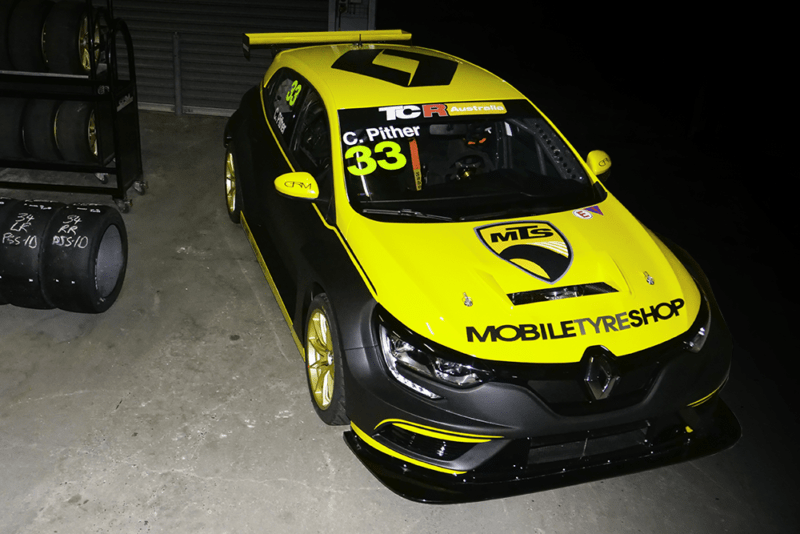 Garry Rogers Motorsport has revealed a distinct yellow and black look for its two-car Renault Mégane RS TCR team.
The brand-new Méganes, to be driven by James Moffat and Chris Pither, will campaign the cars in a similar look to the Renault F1 team's entries.
The cars will feature support from one of GRM's long-time supporters The Mobile Tyre Shop.
The two-cars are not officially 'factory-backed,' but will carry minor support from Renault Australia.
The two Mégane RS were shipped directly to GRM from Swiss-based engineering company Team Vuković Motorsport but did not arrive in Australia in time for last week's official test.
Instead, the cars will hit the track for the first time tomorrow at Winton, with both Moffat and Pither getting a chance to test the cars ahead of the first round of the TCR Australia Series at Sydney Motorsport Park next weekend.
The event will be held alongside the Shannons Nationals Championships. CLICK HERE to secure tickets to the race meeting.
Every round of TCR Australia will be broadcast live, free and HD broadcast coverage on SBS. Saturday's race (May 18) will be shown from 2-3pm, while Sunday's two races (May 19) will have a two hour broadcast from 1-3pm.
The event will also be live streamed across the day and will be available on the TCR Australia website.
QUOTES

Barry Rogers
Garry Rogers Motorsport
"If looks win you the major prize, then we are well and truly on our way," said Barry Rogers. 
 "We've incorporated some of the classic heritage of Renault into the colours of our car, using a similar colour scheme to its F1 program.
 "Renault Australia has been supportive of the program and we want to go to Sydney with a car that the fans immediately identify as a Renault."