GRM rookie relishing fierce Super2 fight
April 24, 2019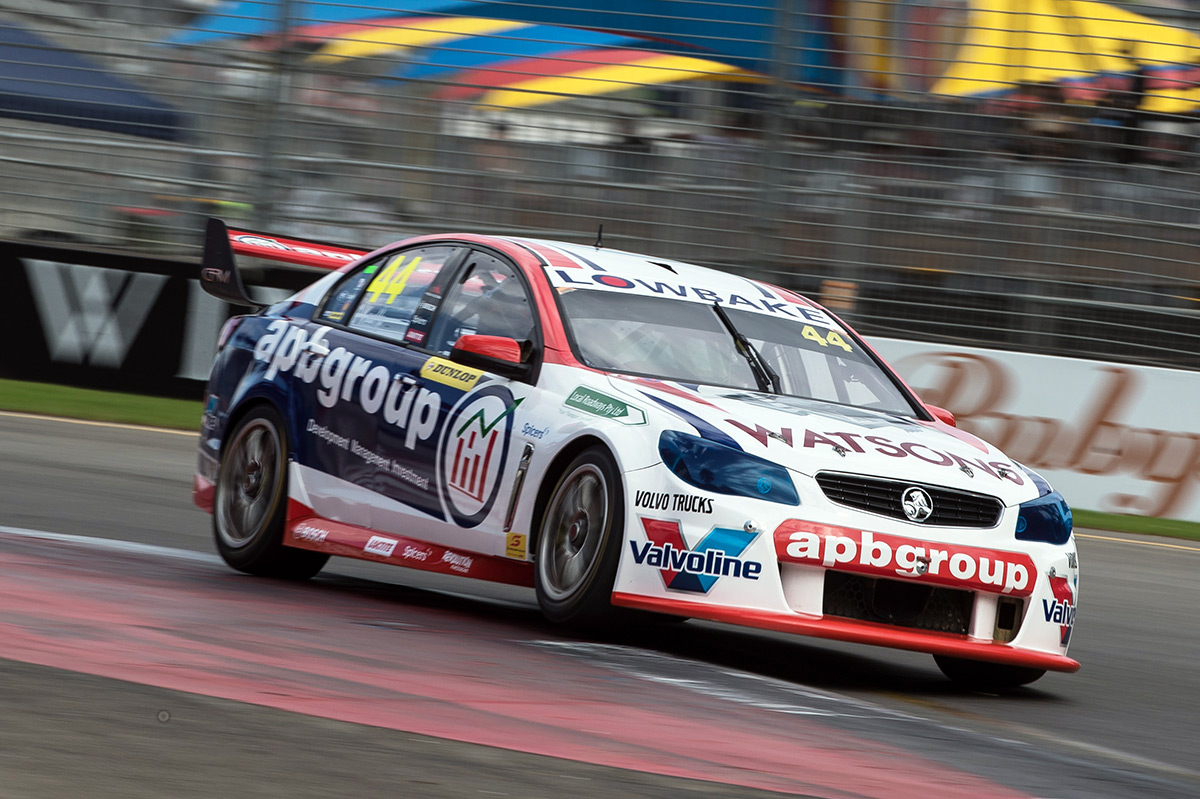 Dylan O'Keeffe says he was shocked by how fierce the Dunlop Super2 Series competition was during his debut at the Superloop Adelaide 500.
O'Keeffe moved from Porsches to Super2 this year with Garry Rogers Motorsport, in the Commodore raced by title winner Chris Pither in 2018.
In the Adelaide opener, O'Keeffe qualified seventh, and recorded finishes of ninth, eighth and 11th to be the best of the rookie drivers in eighth.
"I think the competition is as good as it gets," O'Keeffe told Supercars.com.
"There's lots of young drivers in the series that are all trying to showcase their talent to get into Supercars.
"It's good because everyone is fierce and they fight for every position – I couldn't believe it in some of those races, some of the moves – and you can bump and grind which is great.
"At the same time it gets frustrating because you're coming in from a session thinking 'how can I finish 20 seconds off the lead?', but it's because for 15 laps you're jostling hard for 10th position, you're fighting for it like it's a win.
"It is hard, fierce racing, which is what you want, but at the same time it's very different.
"To be out of that very aggressive pack, you're just going to have to start qualifying well; the top five, they sort of pull away, have clean air and can race fairly.
"I think everyone from there backwards are a bit frustrated and are trying to maximise every position they can."
O'Keeffe, above with GRM Super2 team-mate Mason Barbera, began his career racing Porsches in the Victorian 944 Series, then progressed to the national GT3 Cup Challenge in 2015.
The following year he made his debut in Carrera Cup, ultimately finishing third last year before shifting his focus to Super2.
He got a taste of Supercars last June during an evaluation day with Erebus Motorsport, and then in a Super2 test with GRM in December before another day at Winton pre-season.
"I was really happy with the result at Adelaide," O'Keeffe, who pairs his drive with full-time work at GRM, added.
"I've had previous experience there with the Porsche, but the V8 was definitely a different beast.
"We only had one test day before Adelaide, where other teams had a couple, so I was a bit uncertain of how I'd go, but I was with the right people.
"Before the weekend I didn't set myself a goal position-wise, I just kept in my head, the key was to be steady, just take each session as it comes and to apply myself as I needed to.
"I think that worked really well and from each session I progressed really well from practice, through to the races."
Round 2 of the 2019 Dunlop Super2 Series will be held at the PIRTEK Perth SuperNight on May 2-4.