Reigning Super2 Champion to drive Renault in TCR Australia Series
April 4, 2019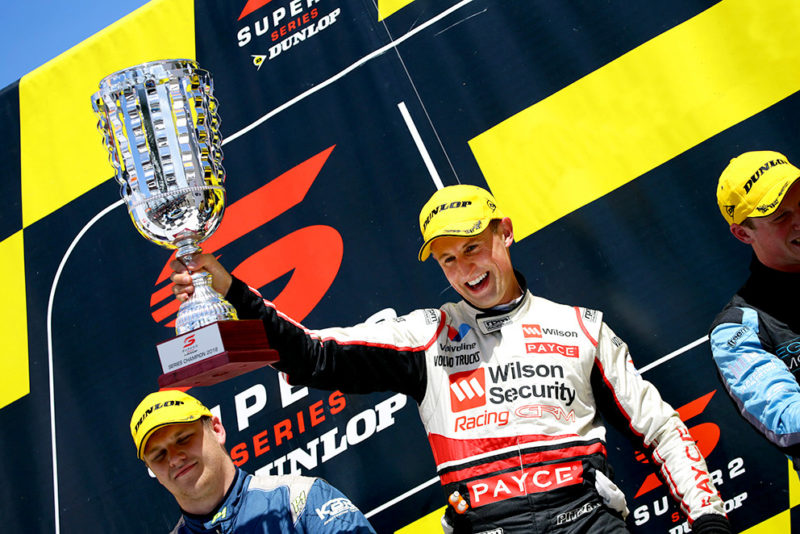 New Zealander Chris Pither will drive a Renault Mégane RS TCR for Garry Rogers Motorsport in the 2019 TCR Australia Series.
Pither, who won last year's Supercars Super2 Series with GRM, will switch to the new, emerging under 2 litre international touring car class.
GRM will field four TCR cars in the series this year, having secured two Renaults and two Alfa Romeo Giulietta Veloces.
The driver of the second Renault is yet-to-be-confirmed, while former Toyota 86 Racing Series champions Jimmy Vernon will drive one of GRM's 2019-specification Alfa Romeos.
Pither is one of New Zealand's most successful exports. Born and raised in Palmerston North, Pither has driven in most leading national categories, including the Supercars Championship, Super2, V8 Utes and more.
His career highlights include winning the 2011 Australian V8 Utes Series, a pole position in the Supercars Championship at Queensland Raceway in 2016, fourth outright in the 2017 Bathurst 1000 with Dale Wood and Erebus Motorsport and becoming the Super2 Champion with GRM last year.
The Renaults and the Alfas are expected to arrive in Australia in the coming weeks ahead of a pre-season test and the opening round of the series at Sydney Motorsport Park on May 17-19.
QUOTES
Chris Pither
Driver, GRM Renault Mégane RS TCR
"I'm very grateful for the opportunity to drive for and represent GRM in TCR Series Australia," said Chris Pither.
"It's a great feeling to continue our successful relationship since winning the Dunlop Super2 Series together last year. GRM is a fantastic team and very supportive of its drivers and staff. I'm very pleased to continue to drive with them.
"TCR is growing internationally so to be competing in the series from its initiation in Australia will be exciting.
"TCR will be a new challenge adapting my driving style and understanding the set up characteristics.
"Now I have some positive direction, I look forward to driving the Renault Megane RS TCR and working hard towards another successful season."
Barry Rogers
Garry Rogers Motorsport
"It's fantastic that we can confirm that Chris will continue to be a driver for our team in our new TCR Renaults," said Barry Rogers.
"Chris is a genuine talent. He is fast, smart and very dedicated. He is everything you want in a race driver.
"We are expecting to receive our four TCR cars, including the Renault that Chris will drive, very soon. We really can not wait to get hold of them and get them out on track."