Renault joins TCR Australia ranks with Garry Rogers Motorsport
March 21, 2019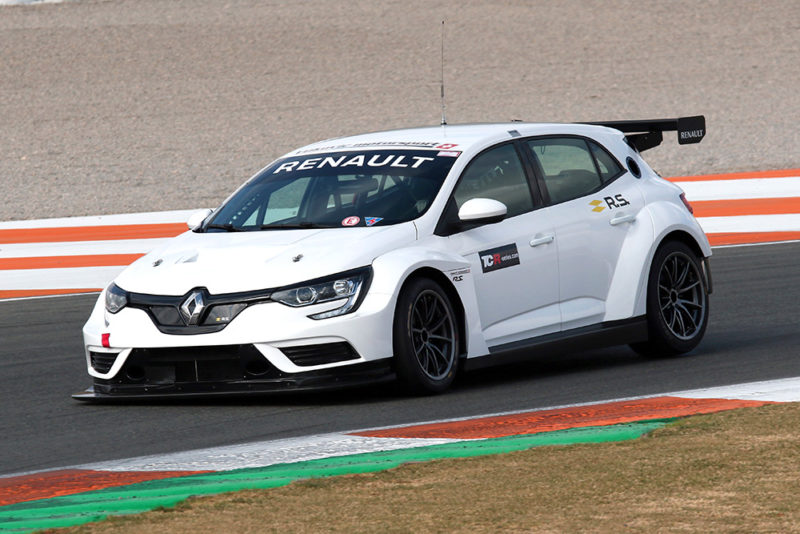 Two Renault Mégane RS TCR cars will join the growing grid for the inaugural TCR Australia Series this year.

The pair of Renaults will be entered and prepared by Garry Rogers Motorsport, which is expanding its TCR Australia involvement, having previously confirmed it will run two Alfa Romeo Giulietta Veloces.
The Mégane RS TCR vehicles are highly regarded in the TCR global world, manufactured by the Swiss-based engineering company Team Vuković Motorsport.

This year marks the second season that the Mégane RS will compete in TCR Series, with entries for the vehicles already confirmed for TCR Europe, Germany and the UK.

Renault's spot on the TCR Australia grid also takes the manufacturers represented up to six, joining Audi, Volkswagen, Hyundai, Honda and Alfa Romeo in the dynamic international racing series.

The drivers of the GRM-entered Renaults will be confirmed in the coming weeks.

GRM has a deep history in Australian motorsport, with team owner Garry competing as both a driver and team owner for more than five decades.

During that time, GRM has entered cars privately and as a factory team, having enjoyed support from Holden and Volvo in factory-supported entries.
The 2019-specification Mégane RS TCRs are expected to arrive in Australia next month ahead of the opening round of the series at Sydney Motorsport Park on May 17-19.

All seven TCR Australia events will be broadcast live, free and in HD on SBS.

QUOTES

Garry Rogers
Owner, Garry Rogers Motorsport
"We had a look at what vehicles were available and see what would suit us. We purchased two Alfas and we've now purchased two Renault Mégane as well," said Garry Rogers.

"We see this category as the growth phase of motorsport in Australia. We love our V8s, we love what we do, but there's certainly room for this category in the motorsport landscape.
"There's no doubt that these TCR Series cars suit the modern audience and the demographic.

"For us, the Renault Mégane is a great vehicle of choice. It's a trendy car, and the results that we've seen so far in testing is that it is fast and it is very competitive.
"Now, we need to make sure that we have the right drivers and the right people preparing them to get the best results."
Matt Braid
Director, Australian Racing Group
"This is another huge tick of approval for TCR Australia and we welcome Renault and its great Mégane RS to the grid for 2019 and beyond," said Matt Braid.

"Renault has a long and steep history in motorsport, headed by its Formula 1 team that has Australian Daniel Riccardo behind the wheel.

"We are really excited that Garry and his team have embraced the TCR Series concept early in its time here in Australia. Now with four cars, representing two car makers, shows that he has a great vision for the class here and we wish him all the best on and off track."